Best San Francisco Neighborhoods for Young Professionals
May 10th, 2017
Are you a new grad or young professional seeking a fresh start? San Francisco is an economic powerhouse full of job opportunities in both trendy startups and well-respected companies like Google, Apple and LinkedIn. The Bay Area is attracting a wealth of talent from all over the world, and many newcomers to the City-by-the-Bay have one question in mind: "Where is the best place in San Francisco to call home?" Whether you were just handed a great job offer, or are moving in to identify new prospects, we've got the inside scoop on the best neighborhoods the city has to offer.
Listed here in no particular order are all the hot spots, from the swanky Marina district to the bohemian feel of Lower Haight. Without further ado, let's break these down, shall we?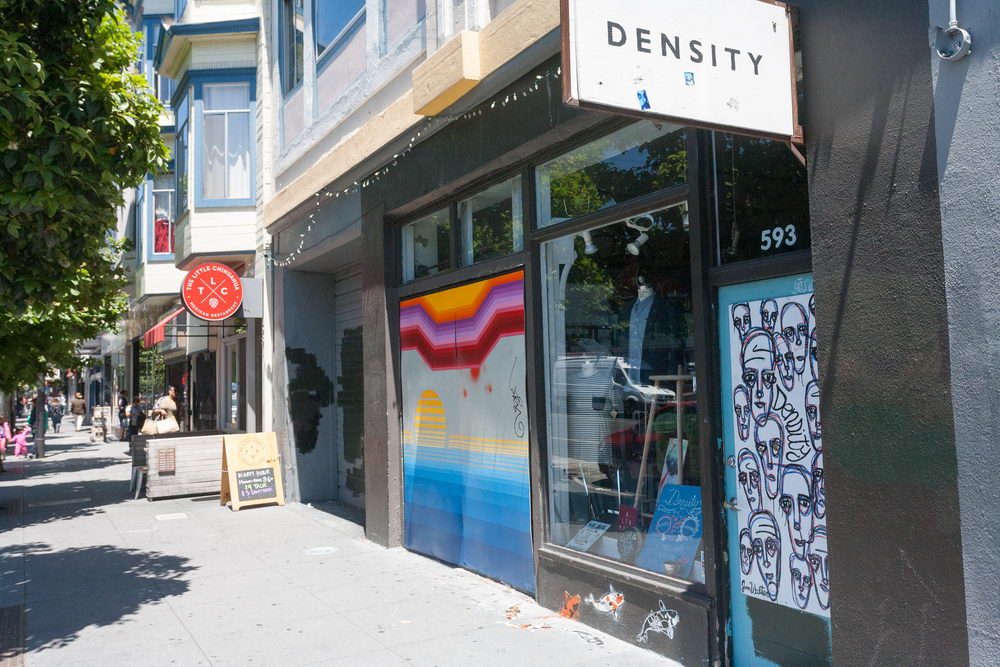 Apartments in the Mission
Ah, the Mission District, probably the most culturally diverse area of San Francisco. If you like street art, dive bars, coffee shops, and want some of the best Mexican food in the state, the Mission is your slice of heaven on Earth. Historically, the Mission District has been home to artists and activists, which have left their mark in the beautiful wall murals found on nearly every block of this trendy neighborhood; thank you 1970's. Nature lovers and socialites alike will enjoy hanging out in Dolores Park, an urban playground with great views of downtown San Francisco.
The Mission's close proximity to public transportation makes this a more sought-after area, especially for young professionals commuting within or outside of the city. The Mission is not only accessible by bus, but also boasts two BART stations.
Learn more about life in the Mission District.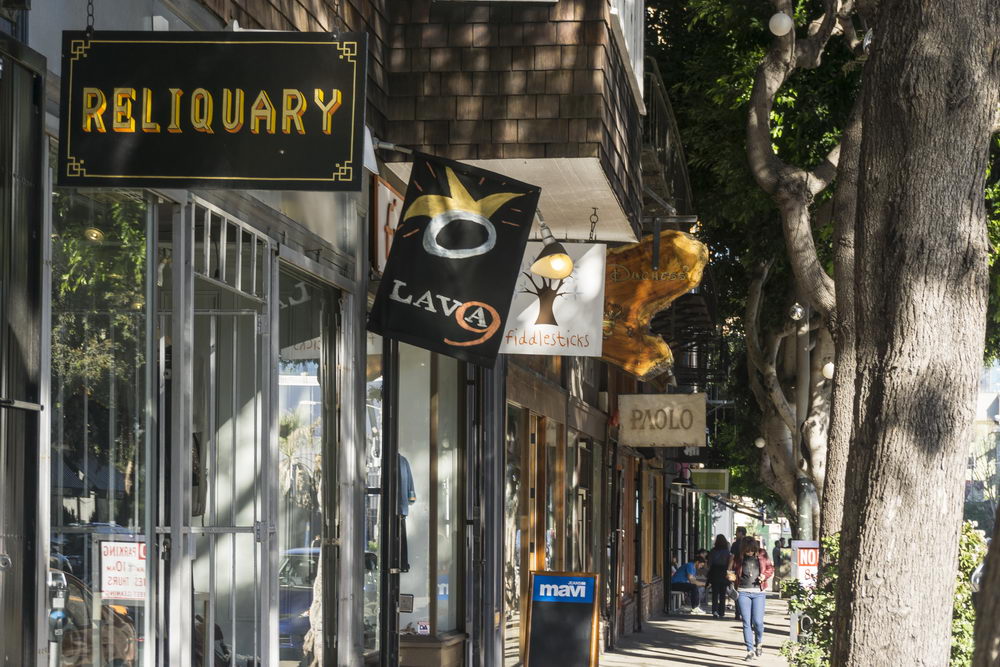 Apartments in Hayes Valley
Hayes Valley has been completely transformed from what it used to be just a couple of decades ago. What was once more of a seedy red-light district has become a chic mecca of commerce. Hayes Valley is home to some of the most unique epicurean experiences you can have in the Bay Area and offers a wide array of both quirky and trendy shops sure to have anything you could need or want. A little bit on the higher end, Hayes Valley is an attractive, central location for the price.
Hayes Valley is one of the smaller San Francisco neighborhoods, but the well-designed urban space makes this community very walkable. Residents can be found walking their dogs and mingling in the public square on Octavia, which is surrounded by a vibrant collection of coffee shops and eateries. In the evening, you can take in the smooth sounds of Jazz at SF Jazz, or let your hair down at the Rickshaw Stop, an intimately-sized dance club in the heart of Hayes Valley.
The area is served by several MUNI bus lines, making transportation within and outside of Hayes Valley convenient. With its close proximity to Van Ness Muni station, many Hayes Valley residents choose to walk or bike.
Learn more about the benefits of living in Hayes Valley, San Francisco.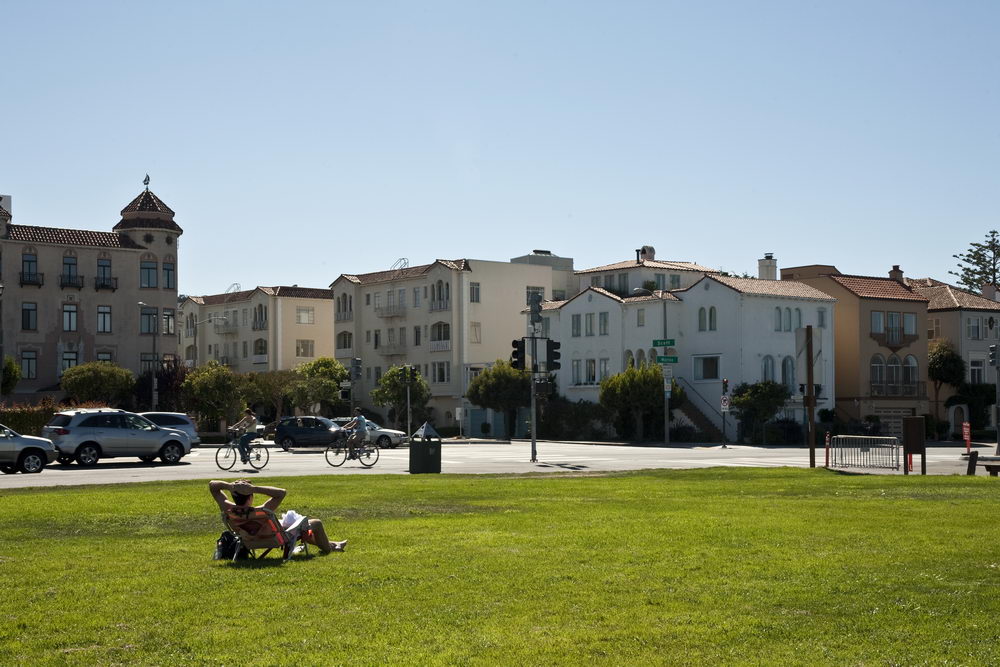 Apartments in the Marina District
The Marina District is by far one of the most desirable locations in the city, which is often reflected in the price, but well worth the money for those who want some of the best the city has to offer. Plenty of attractions in the Marina keep it fairly busy – from the Palace of Fine arts on one end to the famous Marina Greens on the other, there is always something exciting to do. Outdoor activities here are endless. Residents are often seen enjoying a game of frisbee or walking their dogs along the waterfront in Crissy Field.
Sundays are a great time to pick up fresh, local produce at Fort Mason Farmer's Market, or sample one of the many food trucks at this popular spot for Off the Grid. As the sun sets over the bay, enjoy a drink at one of the neighborhood's ample options for bars.
Learn more about the what life is like as a resident of the Marina District.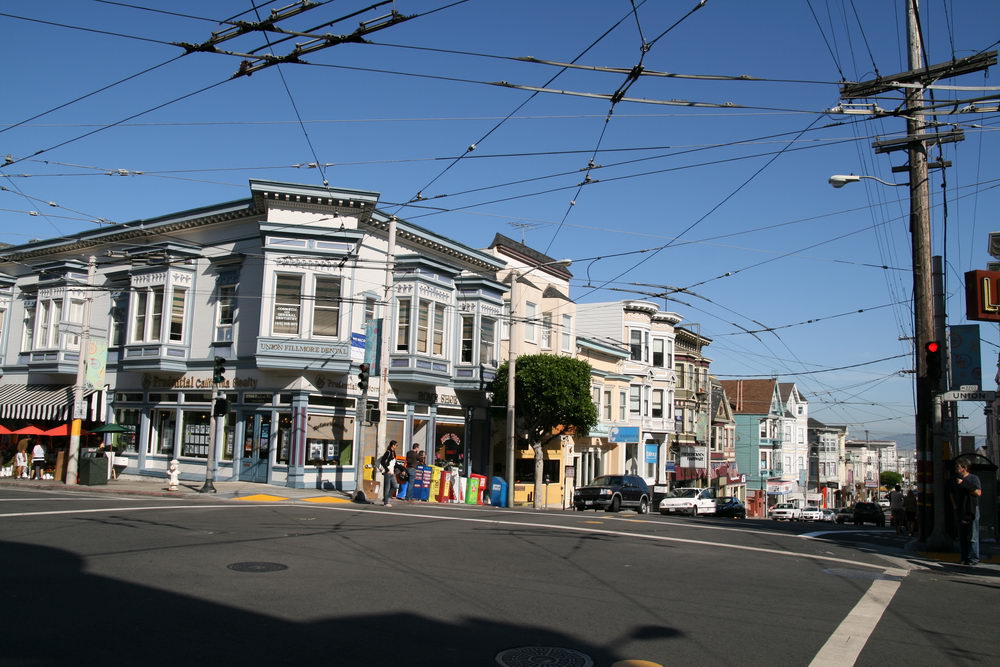 Photo courtesy by Bernt Rostad
Apartments in Cow Hollow
Nestled right up next to the Marina district, Cow Hollow shares a lot of the same characteristics, but lacks the proximity to the water the Marina offers. A major defining difference, however, is the sheer number of younger professionals living here. Due to Cow Hollow's close proximity to lower Pacific Heights, it is a bit more upscale but surprisingly affordable. It's estimated that almost 80% of the neighborhood residents have a bachelor's degree and nearly 65% are between the ages of 24 and 36, so you're sure to make connections with like-minded people. This area is also teeming with yummy cafes and relaxing spas up and down Union Street. On Friday and Saturday nights, those who enjoy nightlife can always find something fun to do toward Union Street which is always buzzing with activities.
The Cow Hollow area does have access to public transportation through a couple bus lines, but also tends to have more parking than other neighborhoods of SF, so it's an attractive option for those who own their own vehicles.
Learn more about the what life is like as a resident of Cow Hollow.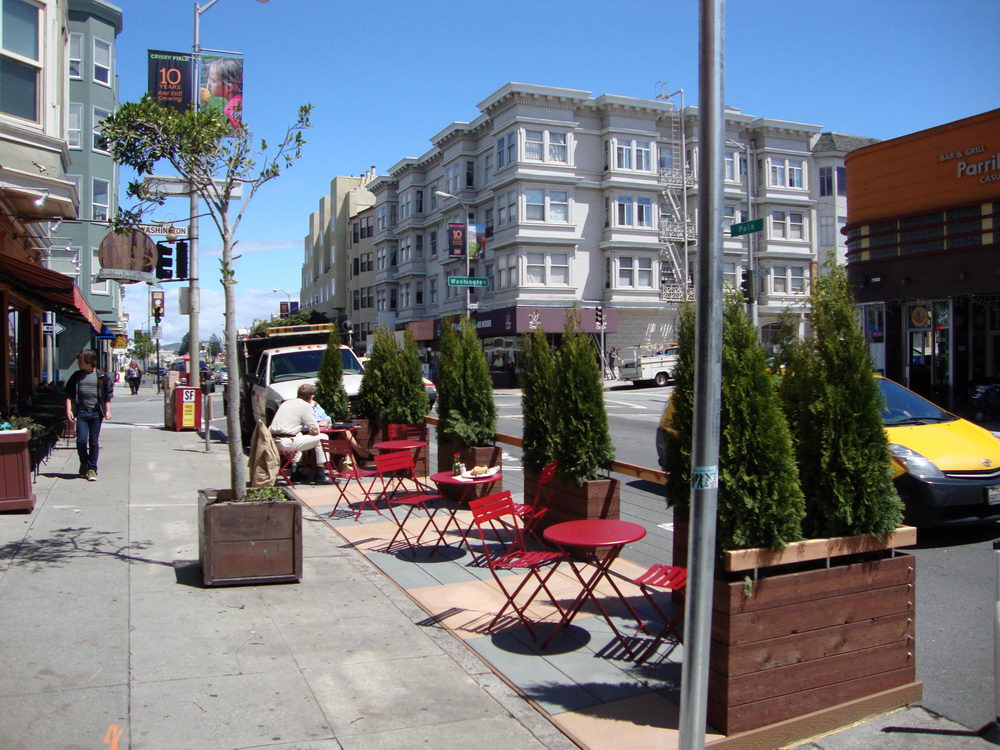 Apartments on Upper Polk Street
Part of the Nob Hill district, Polk Street is part of one of the oldest neighborhoods in San Francisco. Polk Street is very similar to both the Marina and Cow Hollow as far as the shopping experience goes, but offers more in the way of coffee houses and hangout spots. Don't be fooled though, on weekends Polk Street becomes populated with college grads exploring the cocktail lounges and bars. This location really offers up the best of both worlds. If you are torn between wanting to live in an area with bustling nightlife, or a quieter area full of boutiques and neighborhood bookstores, then Upper Polk may be your destination of choice.
Polk Street boasts many busses, which is the commute of choice for young professionals traveling to and from the Financial District during rush hours.
Learn more about the what life is like as a resident of Nob Hill and upper Polk Street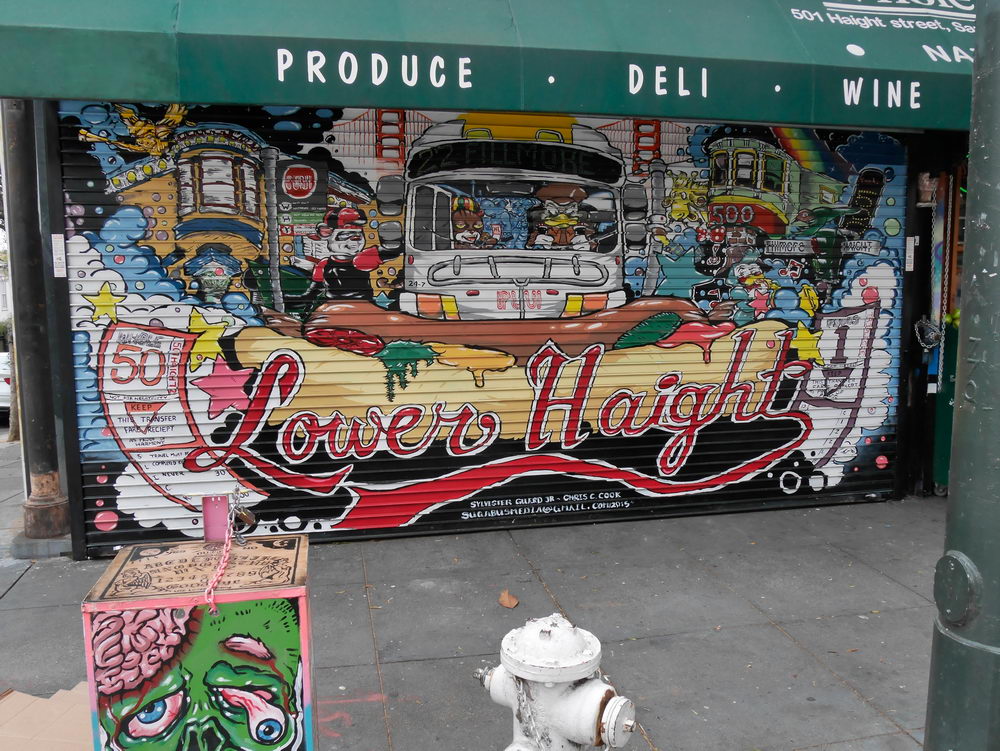 Photo courtesy by Jay Galvin
Apartments in Lower Haight
The Lower Haight area is full of charm, quintessential San Francisco architecture, and is conveniently adjacent to the famous Haight Ashbury neighborhood. While it doesn't have as many retail shops as its sister neighborhood, it makes up for it in diversity. Much like the Mission, Lower Haight has a very Bohemian vibe due to the strong artistic presence in the area. With a more diverse community, you'll find folks with a penchant for great music, food, and art. Lower Haight has trendy salons, craft breweries, and terrific restaurants that tend to offer a more intimate feel than its counterpart's wilder side.
Many residents in the Lower Haight prefer to walk or bike. Cyclists love the Wiggle Trail which runs throughout the neighborhood, and helps avoid the steep incline on the way to Upper Haight. If you are feeling less athletically inclined, simply hop on one of the many MUNI busses throughout the neighborhood.
Learn more about the what life is like as a resident of Lower Haight.
If you are looking at the best neighborhoods to commute from, visit our post about living in SF and commuting to some of the Bay Area's top employers.