San Francisco Street Artist Highlight: Satyr
July 3rd, 2019
Blake, known in the art community as 'Satyr,' is a street artist here in San Francisco, recognized for his vibrant and elaborate murals throughout the City including on several RentSFNow and Greentree Property Management buildings. Inspired by different aspects of nature, Blake discovered his love of graffiti when he was a kid aimlessly doodling.  Although he was originally focused on the characters, he slowly started focusing more heavily on the backgrounds behind them. A mix of his childhood doodles as well as the skateboard culture he was exposed to growing up evolved him into the artist he is today. Three words to describe his art would be "organic yet symmetrical."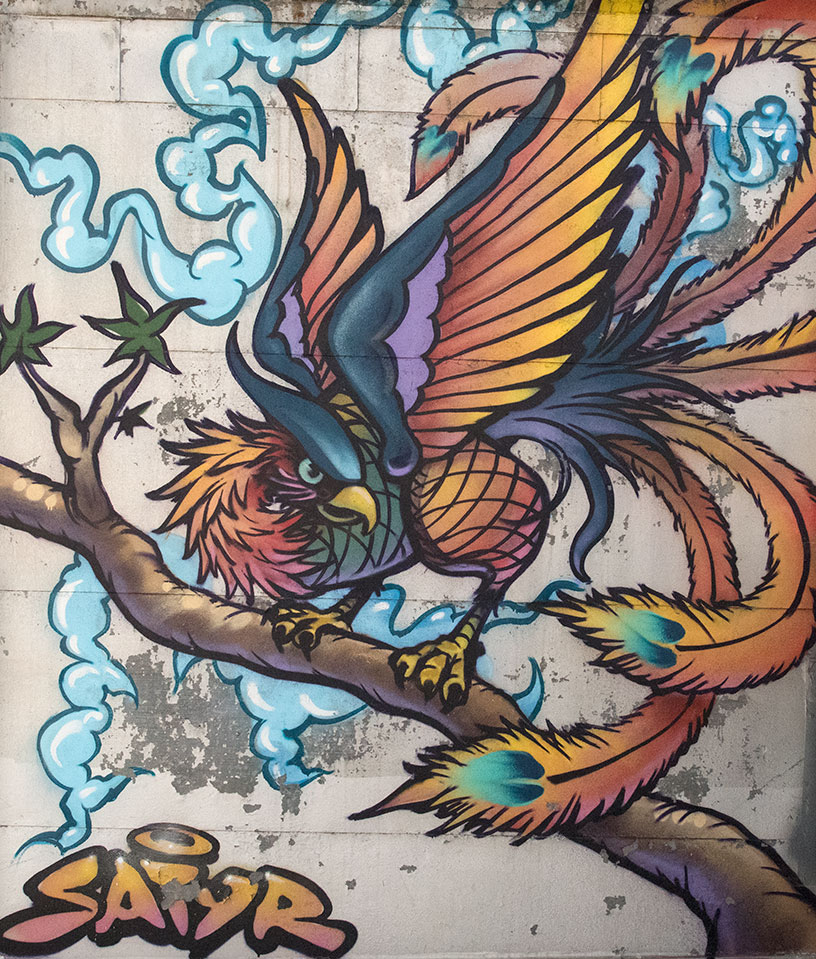 540 Leavenworth – Phoenix Rising
This vigorous and powerful mural was painted to commemorate the 3-alarm fire in 2012 that displaced 66 Greentree residents and caused $1,000,000 in damages at 540 Leavenworth. The phoenix symbolizes resurrection and rising from the ashes, stemming from Greek mythology.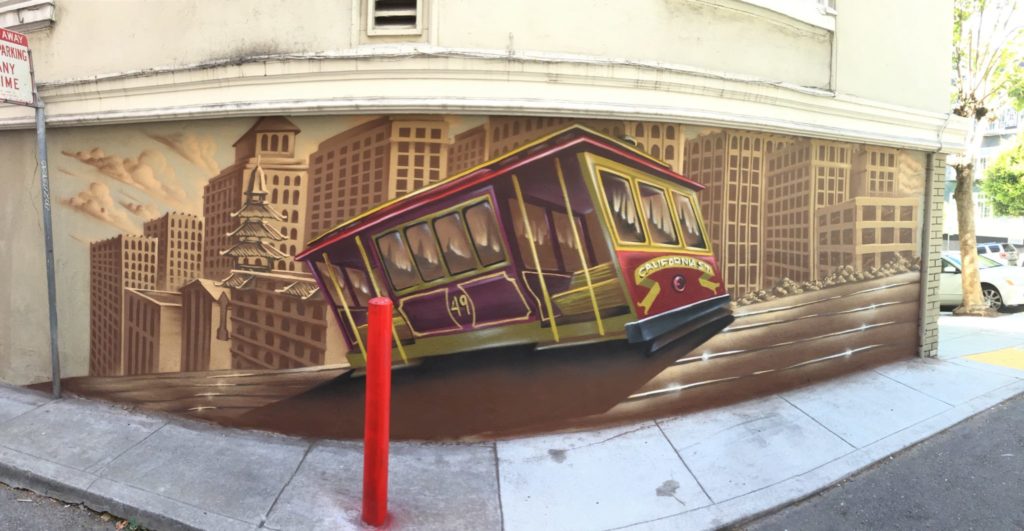 Pratt Alley Side of 814 California
This realistic mural is a spin on Satyr's extravagant and 'trippy' designs. San Francisco is one of the few places in the world where people can ride on a national historic landmark. The historic cable car is considered an icon of San Francisco, carrying millions of tourists from all over the world every year.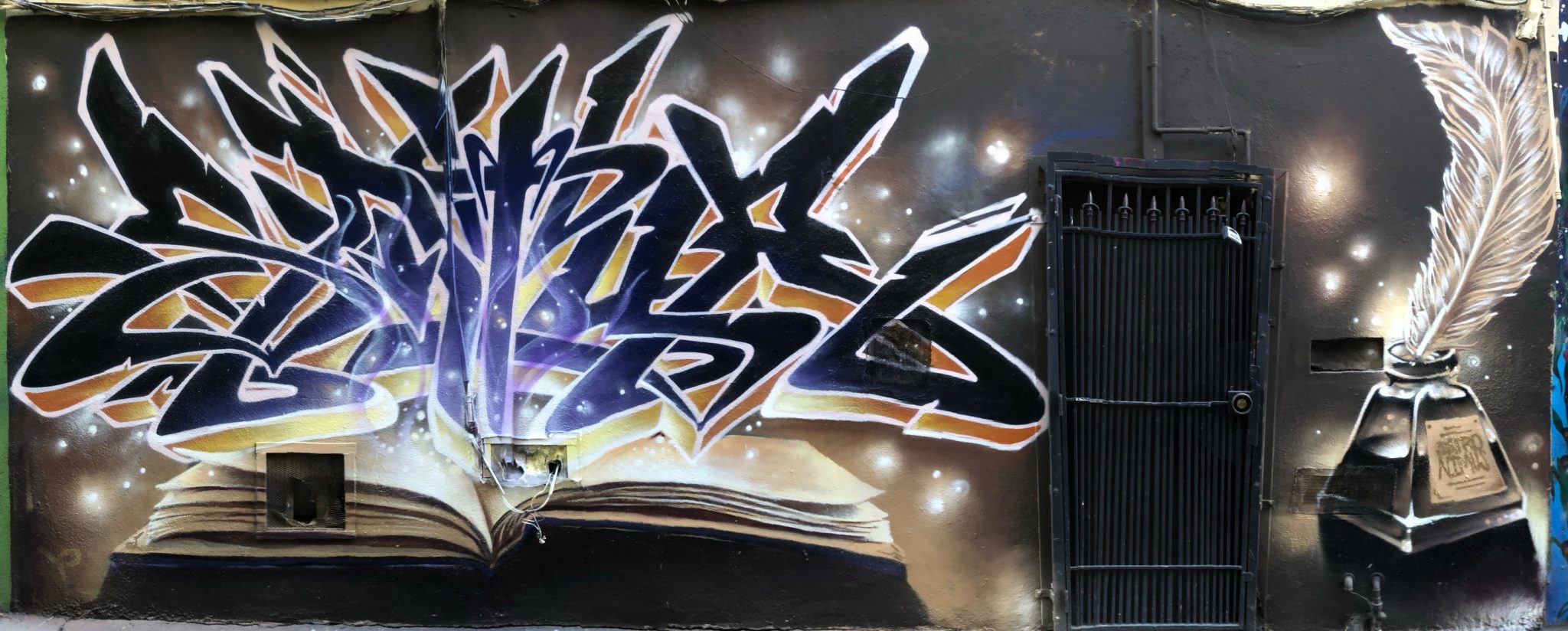 277 Columbus – Writers Block
Painted alongside the infamous Jack Kerouac alley, this piece portrays the depth of literature. Inspired by the writer the alley was named after, Jack Kerouac was a beat generation writer who frequented the pub adjacent to the alley. Satyr describes the mural as showing how literature can create magic.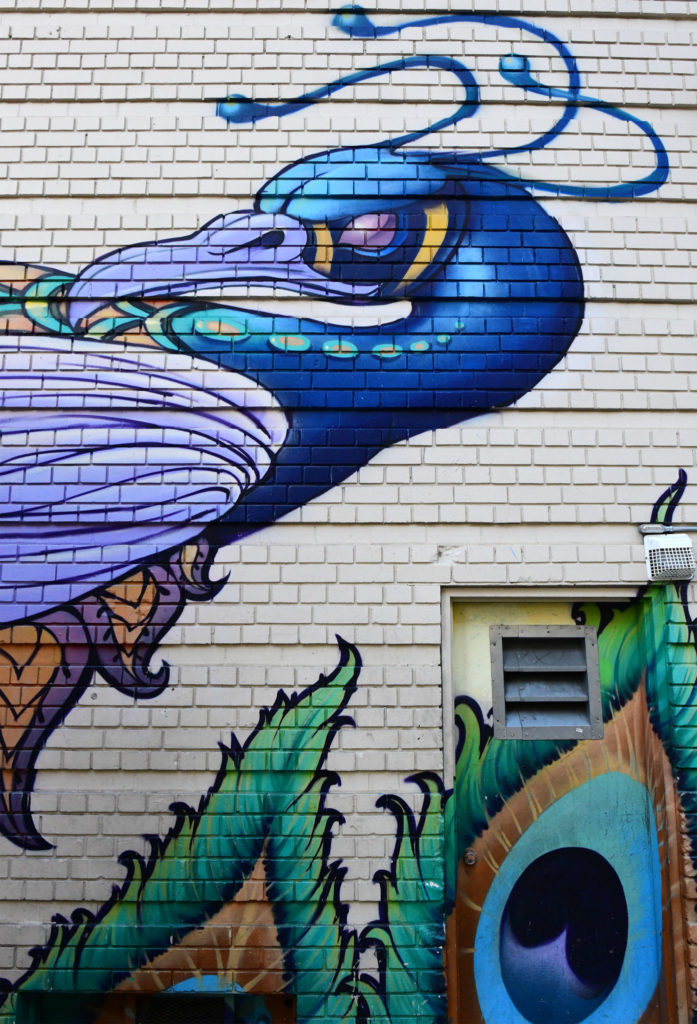 685 Geary – Featherloin
Located in the Tenderloin, the peacock stands as a protector, watching out for the people of the neighborhood. Satyr was inspired to create this piece because peacocks do not let snakes live within their territory, killing them if they come close to them.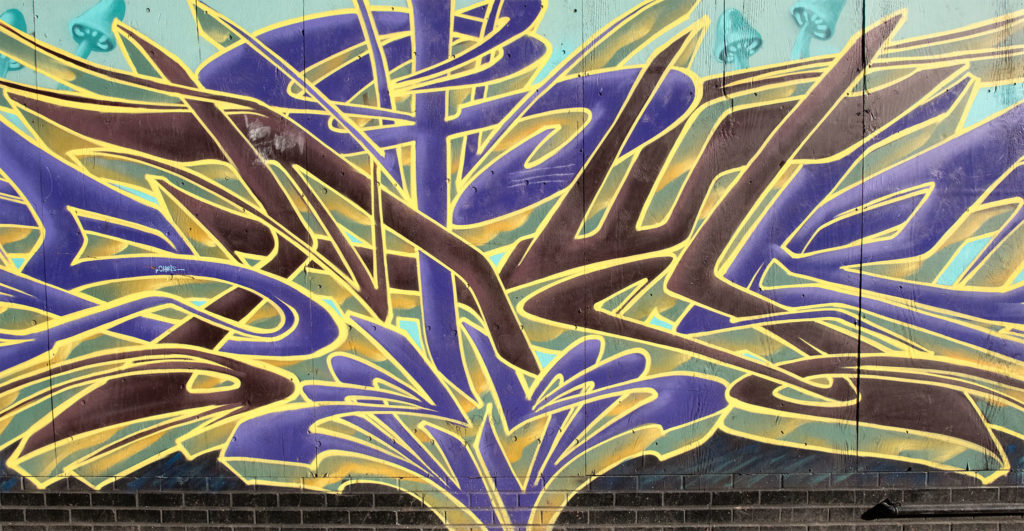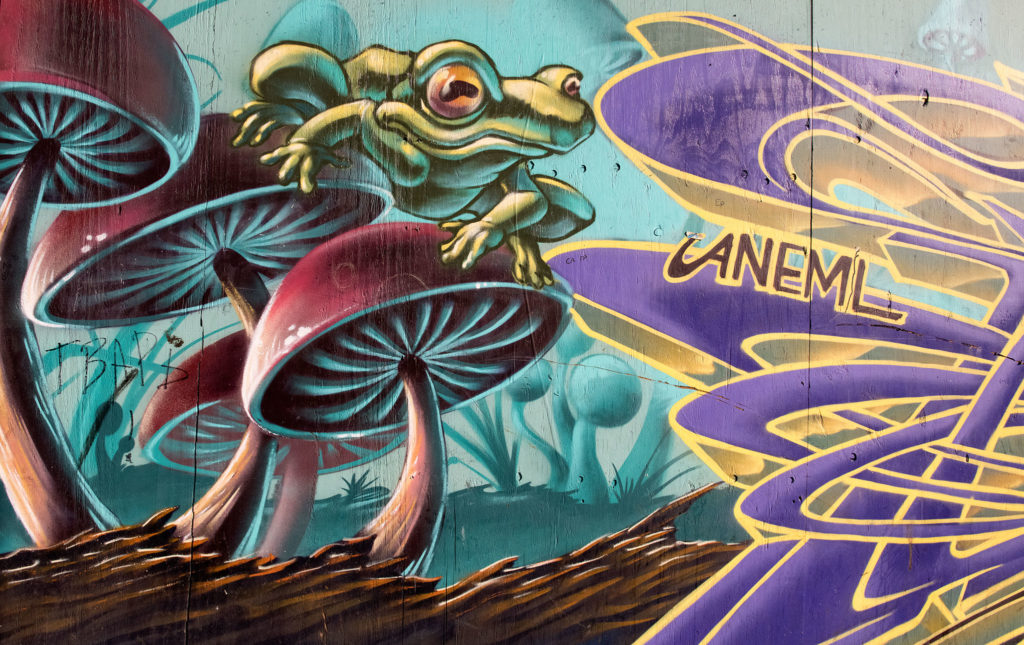 O'Farrell at Hyde
Although you may not be able to tell at first glance, this mural has a subtle drug reference located within its vibrant design. This painting mixes his straight-line graffiti with his more organic nature composed art. All of Satyr's pieces are painted with spray-paint.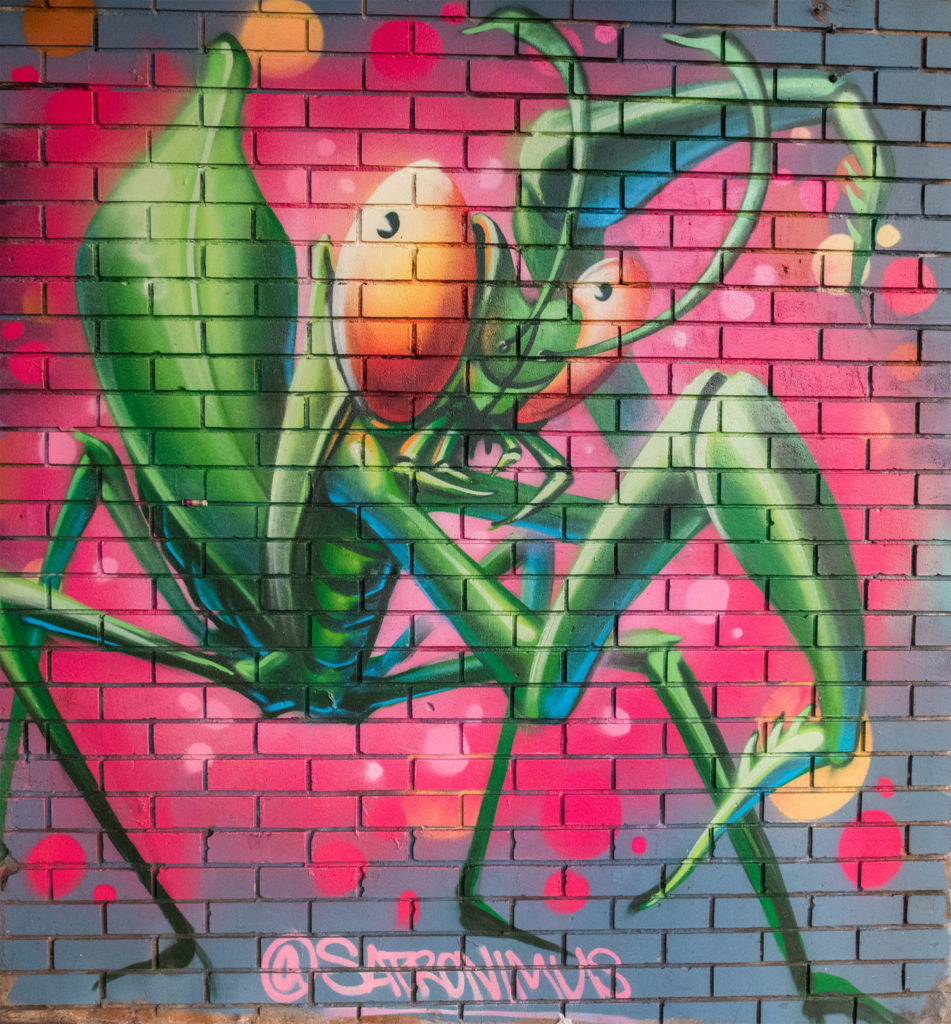 658 Ada Alley
Both painted at Ada Alley, the painting to the left focuses more heavily on the flow of the letters instead of a specific meaning. The praying mantis to the right acts as a protector of the neighborhood.
If you would like to see more of Blake's art, visit his Instagram: @satronimus
For the chance to live in one of these beautiful buildings with art on its walls, check out our availability at rentsfnow.com.