Moving from New York City to San Francisco
July 7th, 2017
San Francisco and New York City are two large metropolitan areas that are worlds apart. While they tend to be the two go-to cities for driven, young professionals, that's where the similarities stop. San Francisco is clearly the superior of the two cities, but then again, we're biased.
First, let's compare the weather
With the exception of a few SoCal cities (we're looking at you San Diego), the weather here is pretty hard to beat. San Francisco is a Goldilocks city where the weather is nearly perfect 365 days a year (though many feel the summers could be a little less chilly). Sure, we have our days where we complain that the 85-degree warm spell we've had 3 days in a row is unbearable, but we've gotten a bit spoiled. Can you blame us?
In San Francisco, you also don't have to worry about snow and ice in the winter. It'll get a bit rainy, and many days of the year will have morning fog, but you won't see snow here. But if you miss the cold stuff, a visit to the slopes is the perfect excuse for a weekend drive to the mountains.
What does this mean for moving? Pack up your bags because San Francisco is ready to welcome you any time of year. The winter has a higher chance of getting a little wet during your move, but it isn't completely out of the ordinary to see people moving in year-round.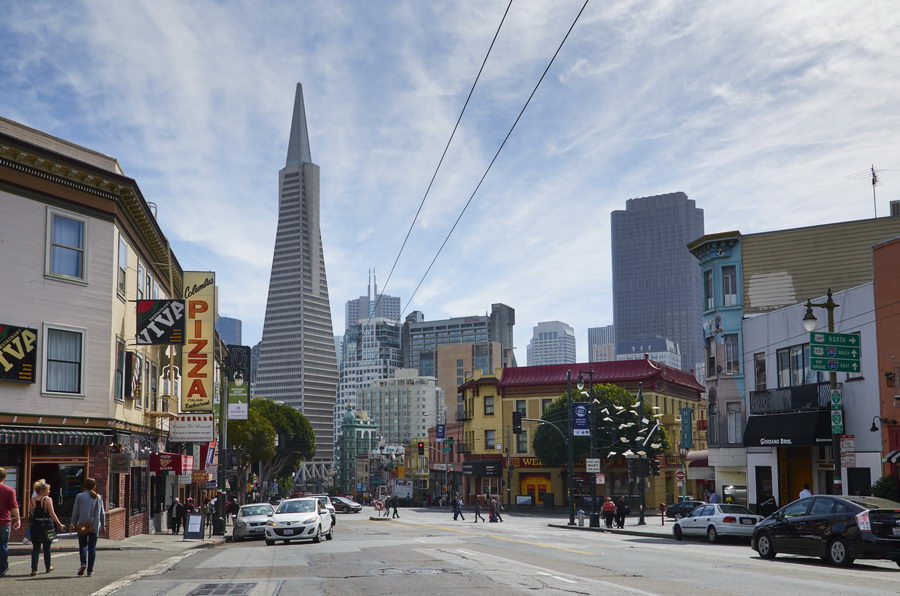 North Beach, SF
Before you start packing, however, let's take a look at those clothes you are carefully tucking away in your designer luggage. San Francisco is more about comfort than style. You're far more likely to see someone with money going incognito in their $40 thrift store hoodie than sporting all designer street wear, but don't worry, SF is a judgement-free zone. You can rock whatever you want and get away with it.
Now let's look at the job situation
Both places attract young professionals, but San Francisco, with its close proximity to Silicon Valley, is a bit more alluring on the tech front. If you're looking for a job in tech or startups, the west coast is the best coast. New York tends to attract graduates in law, finance, and medicine, but there are still plenty of opportunities here if you're looking for a career in those fields.
Clothing style isn't the only thing San Franciscans tend to be more laid-back about; work culture is also more relaxed. A typical day for a young professional in SF tends to involve working out, heading to the office, heading back out for morning coffee, heading out for a leisurely lunch, working some more, grabbing drinks with co-workers or friends, and then heading back home for a few hours to unwind and relax before the new day begins. Employers here tend to be more focused on results than hours.
On the flip-side, during the week you're more likely to wander the streets of San Francisco at 10 pm and wonder where everyone has gone. While the party is often just getting started in New York, San Franciscans are chilling at home with a glass of wine and their favorite book or some Netflix.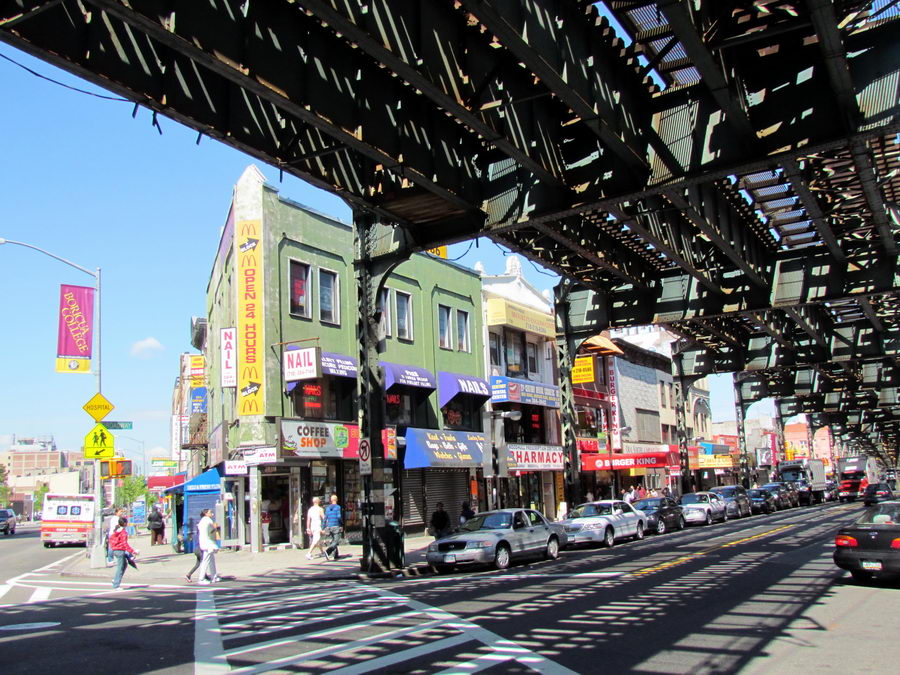 Willamsburg, NY – Photo courtesy of David Berkowitz
NYC to SF Neighborhood Comparison
Decided to make the move? We don't blame you, it's pretty awesome here. The only step left is to decide on a neighborhood. Here's how some SF neighborhoods compare to their NYC counterparts:
West Village = North Beach: Both beautiful and bustling neighborhoods that can be a whirlwind with flocks of tourists during the weekends.
Williamsburg = The Mission: Both are a bit of a hipster haven with trendy eats. You could also compare the Mission to East Village/LES though as both are hipster central.
Upper East / Upper West = Pac Heights / Noe Valley: More relaxed with lots of residential buildings and old money.
Park Slope = Russian Hill: A bit more relaxed but still lots to do, with pockets of interesting bars and restaurants.
Brooklyn Heights = Telegraph Hill: Waterfront, history and scenic surroundings – perfect for those who want to enjoy the view.