Maximize Your Small Space with These 6 Design Tips
March 28th, 2019
One of the best parts of living in San Francisco is the iconic charm of its historical buildings. However, that same iconic charm presents some unique design challenges. Fortunately, you no longer have to sacrifice style for size with these savvy, multi-use furniture pieces.
1

Peace and Quiet with Platform Beds

Bedrooms should be tranquil, peaceful spaces – after all, few things are as important as a good night's sleep. But keeping your oasis calm and clutter-free can be difficult when space is maxed out. A dual-purpose solution like the Morphis Upholstered Storage Platform Bed is stylish enough to be the cornerstone of your bedroom sanctuary while adding precious storage to hold bedding, clothing, and more.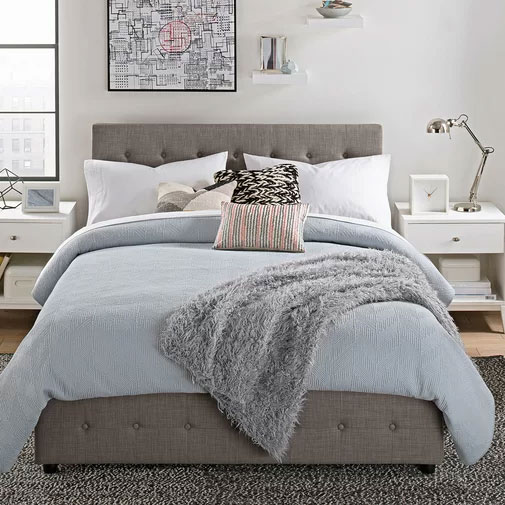 2

Stylish Seating

Seating doesn't need to eat up square footage. The Hexagon Storage Ottoman is a stool, ottoman, and storage unit in one super chic package, perfect for stashing everything from books to blankets.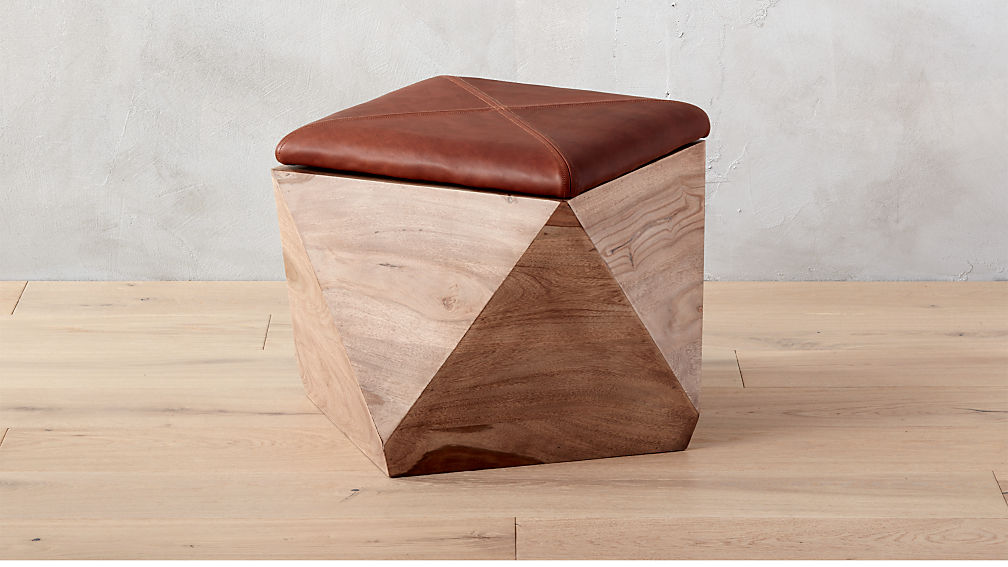 3

Say Hello to Sectionals

Living room furniture can be bulky – and there's certainly nothing cozy about a loveseat. A good sectional brings the perfect mix of form and function to small spaces, with the flexibility to accommodate Netflix-bingeing and overnight guest-hosting alike. It can even be rearranged as your décor needs change (or you just want to try a new look).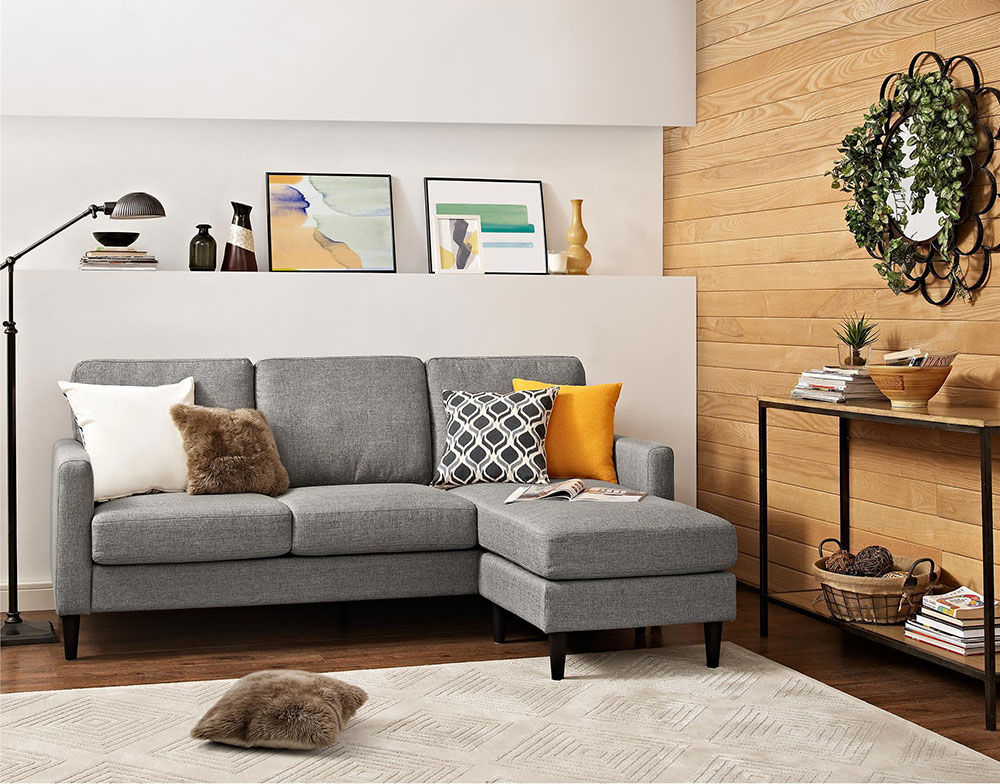 4

Learn to Love Layers

Nesting table sets are the perfect surface for small spaces. Whether you spread them throughout the room or nestle them together in a tiered formation, these tables are a tasteful way to take advantage of the space you have and adaptable enough to change things up on the fly.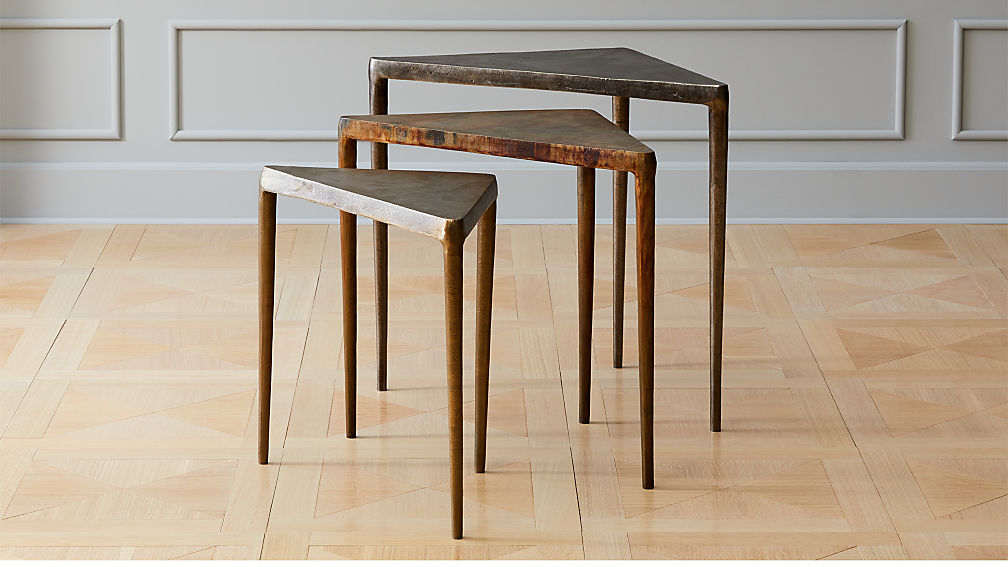 5

Sometimes Shallow is a Good Thing

Even the narrowest San Francisco hallways can accommodate clever space-saving solutions. Multi-use credenzas (like this one from IKEA) are thin, stackable, and versatile enough to hold towels and linens, shoes, records, accessories – you name it. Whether you stick with the minimal look or alter the exterior (a piece of wood, like walnut, can do wonders to liven up its appearance), this piece is flexible enough to fit your unique aesthetic.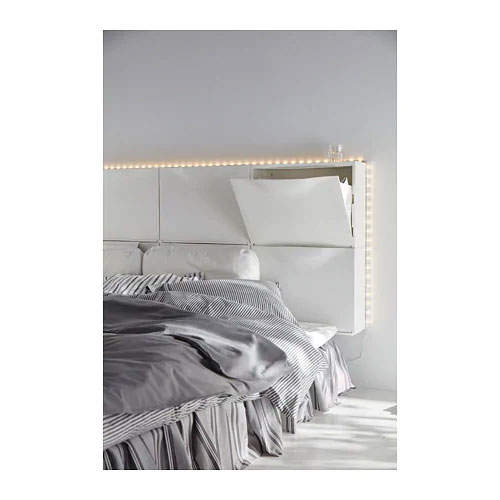 6

Put That Book Back on the Shelf

Whether you are a voracious reader or just like their capacity for shelf space, bookcases can liven up any apartment. But some shelves can be deep – a downside when you downsize. This wall-mounted CB2 bookcase, however, has a minimal look and footprint, and its 12" depth keeps rooms feeling airy and light.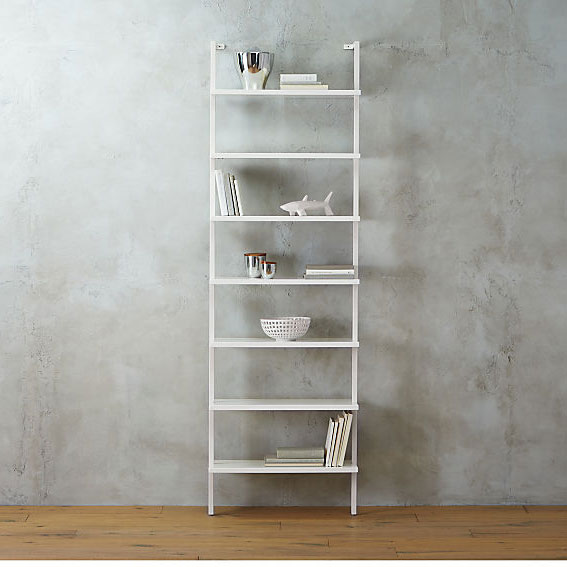 These 6 space saving furniture pieces will allow you to maximize your space with style. Now, all you need is the perfect apartment to show-off your creative, space saving designs!