Your Guide to the Best of San Francisco's Mission District
January 31st, 2018
The Mission District is a sunny, lively neighborhood filled with some of the city's best parks, pubs, taquerias, ice cream shops, and murals. It's named after Mission Dolores, the oldest structure in The City, and you can easily spend a full day strolling Mission Street and Valencia Street, or just hanging out in the sprawling Mission Dolores Park. Below are just some of the highlights of this eclectic area.
If you've ever felt a sense of awe when walking into a library, then Borderland Books is going to be your new favorite place in the city. Get your fix of all things sci-fi, mystery, horror, and fantasy with a selection of books that includes everything from local authors to hard-to-find rarities. The joy of buying used books heightened when you realize that you can take home a small library without breaking the bank—all just a few blocks away from Dolores, too. Bonus points for the adjoining cafe where you can grab a steaming hot cup of coffee and tune in to watch live author readings from time to time.
Find one of San Francisco's greatest treasures—aka the infamous "Hippy Hill"—on the corner of 19th and Dolores. It's serendipitously located just around the corner from Bi-Rite, so you have the added bonus of being able to lounge on the grass with an ice cream cone in hand. Such are the many sunny, golden days spent at Dolores where the hills are rolling, the grass is green, and the whole city is seemingly always out to play. Whether you're just looking for a spot to people watch (and hey, this city has some of the most delightfully eccentric folks out there) or for a nice, open space to play Frisbee with the family, there's a little something for everyone to be found here. Finding it too crowded on sunny days? There are also plenty of vintage shops lurking about, so feel free to bounce by in search of some old-school duds.
If you happen to be caught in one of those gray weeks where the rain pours down for hours on end, and you're desperately looking to have a little fun, look no further than Urban Putt. It's San Francisco's take on an urban golf course, a rad, indoor 14-hole course—where you can drink—and the space comes complete with a restaurant upstairs. What more could you want out of life?
Urban Putt exists thanks to a Kickstarter campaign, crazily enough. You can see the evidence of this in the amount of love, attention, and care that's been paid to every part of the space, with each hole being more ornate and creative than the last. A sense of gentle classiness mixed with a Wes Anderson-esque sense of whimsy yields a golf course that's genuinely pretty fun, and not just for little kids, either. Adults can take solace in knowing there's a pot of gold at the end of the rainbow, aka a bar to greet you at the end of fourteen holes. Be sure to get the biscuits—they're buttery, flaky, and highly addictive—and the waffle and chicken skewers, too.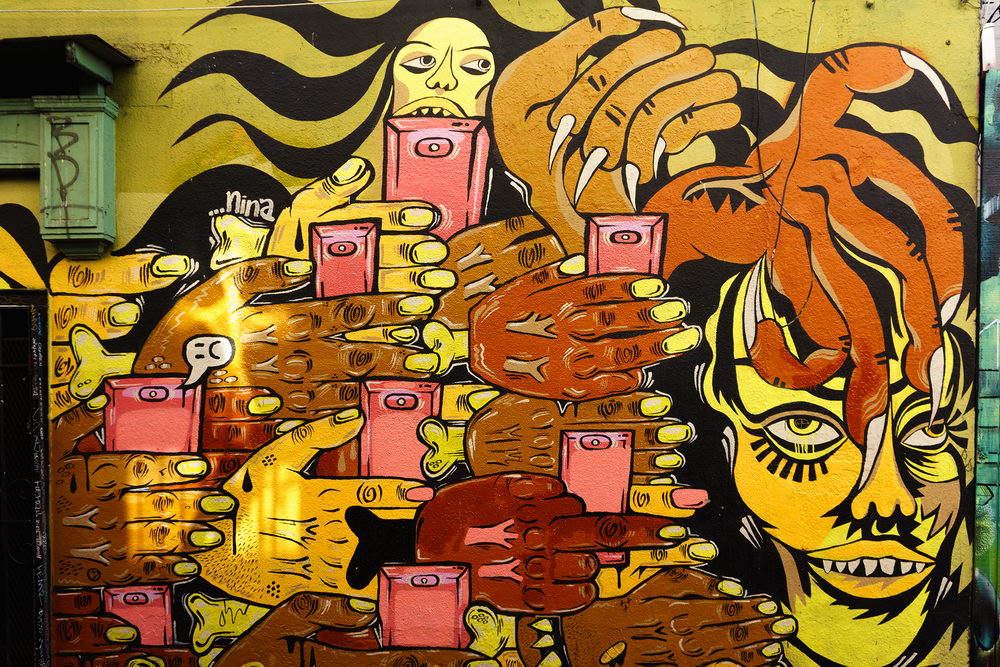 Photo courtesy of Dale Cruse
Tucked between Mission and Valencia and 17th and 18th, and taking up a whole city block, is the Clarion Alley Mural Project, aka the place to come and find some of the city's most captivating street art. This spot's been covered in art since 1992 and has displayed over 700 murals in the course of its lifetime. The mission behind it rings incredibly true to the San Francisco ethos: "CAMP's vision is to be a space where culture and dignity speak louder than the rules of private property. CAMP is a community, a public space, and an organizing force that uses murals and street art as a means for supporting political, economic, and social justice messaging."
In other words, it's a place where the city's artists can express their feelings and share them with the world; a place that champions social justice, passion, and community. It's beautiful any time of the year and definitely warrants a long walk to savor and appreciate the people that help make this city great.
Craving even more art? Head over to 24th and Garfield Square (at the 24th Street BART station) to check out the Balmy Alley murals, where your eyes can feast on more intoxicating art that dazzles the walls. You can guide yourself through or check out a tour from Precita Eyes if that's more your cup of tea.
Romance is in the air tonight, and it's hiding out at Foreign Cinema. Foreign Cinema takes the things Americans love the most (the age-old tradition of eating dinner in front of the TV) and classes them up a bit, screening films in an outdoor space complete with a restaurant. The restaurant has seen its fair share of acclaim—it's been listed as a "Top 100 Restaurant" by the San Francisco Chronicle for the last sixteen consecutive years, and features a regularly rotating menu. Add in the fact that Chef/Owners Gayle Pirie and John Clark have been nominated several times by the James Beard Foundation for "Most Outstanding Restaurant" and "Best Chef: Pacific," and you've got yourself one hell of a date night spot.
Soft twinkle lighting gives the whole place a magical glow while the outdoor patio seating (and heat lamps, wink wink) immediately puts you at ease. Check the website for an up to date listing of films and showtimes, and get a reservation to guarantee seating.
Heaven is indeed a place on earth, and there's an excellent chance it just might be the James Beard award-winning Tartine Bakery. You've probably heard whispers about their legendary morning buns or velvety, buttery croissants; and if you haven't, let us break this down for you nice and easy.
For starters, it's likely there's a large line out front. Don't let this diminish your spirit, because it is absolutely worth the wait.
Once you've made your way to the front, you may be overwhelmed by the variety of choices you're presented with. There's a cornucopia of breads, tarts, pastries, sandwiches, pies; croissants and coffee, cake and bread pudding, any and every sweet treat you can imagine for sale. Try the morning buns, croissants, and croque-monsieur sandwiches (a French ham and cheese breakfast sandwich), sourdough bread and, well, everything else on the menu.
Known for its Neapolitan-style pizzas and antipasti, Pizzeria Delfina is a well-known haunt of thin crust aficionados that serves up slices of pie complete with plenty of high-end toppings. The margarita pie is delicious, and other pizzas boast toppings like broccoli raab, clams, hot peppers, salty guanciale and housemade fennel sausage. If that isn't enough to make you drool, there's an extensive wine list that's definitely worth a glance. Get yourself some arancini (fried risotto balls with cheese) and a nice glass to soak in the Italian ambiance.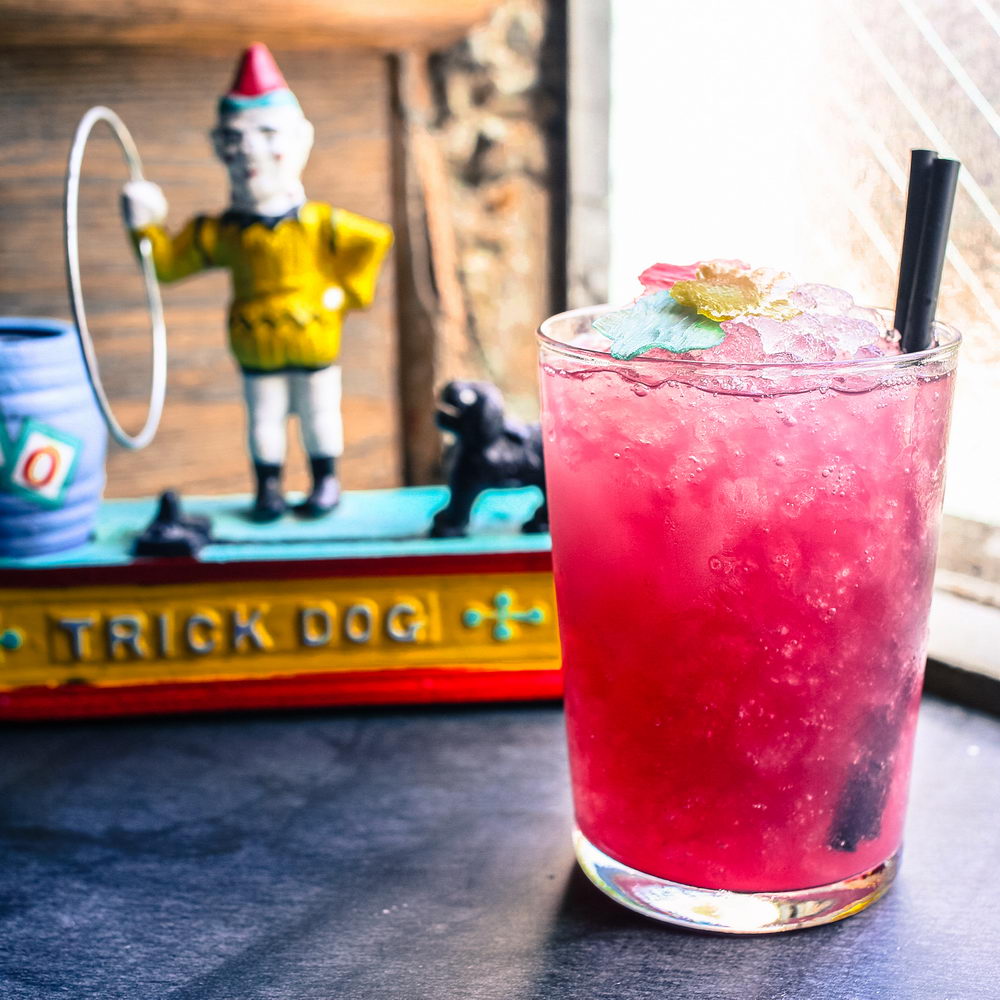 There's a whole lot to love about Trick Dog—especially in light of the fact that Trick Dog recently won the coveted Tales of the Cocktail Spirited Award for world's best cocktail menu. The folks at this playful bar like to keep things lively and fun and they change out their menus constantly, having had menus that resemble children's books, records, and color swatches. Their current menu resembles an airline safety guide and the drinks are named after airports. The Dub (named after Dublin International) is made with Jameson Black Barrel, Cointreau, Tempus Fugit Kina l'Aéro d'Or, "green juice," lime, and Harp Lager.
Bi-Rite is a mecca for ice cream lovers, a sweet-toothed palace that's been in the business since 1998. Don't let the name fool you, though: Bi-Rite serves up so much more than just ice cream. There's a veritable medley of sweet things and goodies (think cakes made from TCHO chocolate, pies, cupcakes, tartlettes) thanks to the presence of a bakery next to the ice cream kitchen. The kitchen is where the magic happens—small batches of ice cream are handmade here daily, and come in just about every flavor your you could hope for. You can find popular, uber-creamy classics like Salted Caramel, Balsamic Strawberry and Honey Lavender on the menu on most days, with more other options like a Green Tea and Black Sesame that are only available on certain days.
Be warned that the lines here are typically pretty long, so if you've got young kids or are just utterly impatient at heart, you might want to pack a GameBoy to keep things nice and civil.
Smitten is another can't-miss ice cream shop in the Mission. They feature a "Brrr" machine and liquid nitrogen for made-to-order decadence using tempting flavors like Earl Grey, TCHO Chocolate, and Cookie Dough with pretzels and chocolate chips.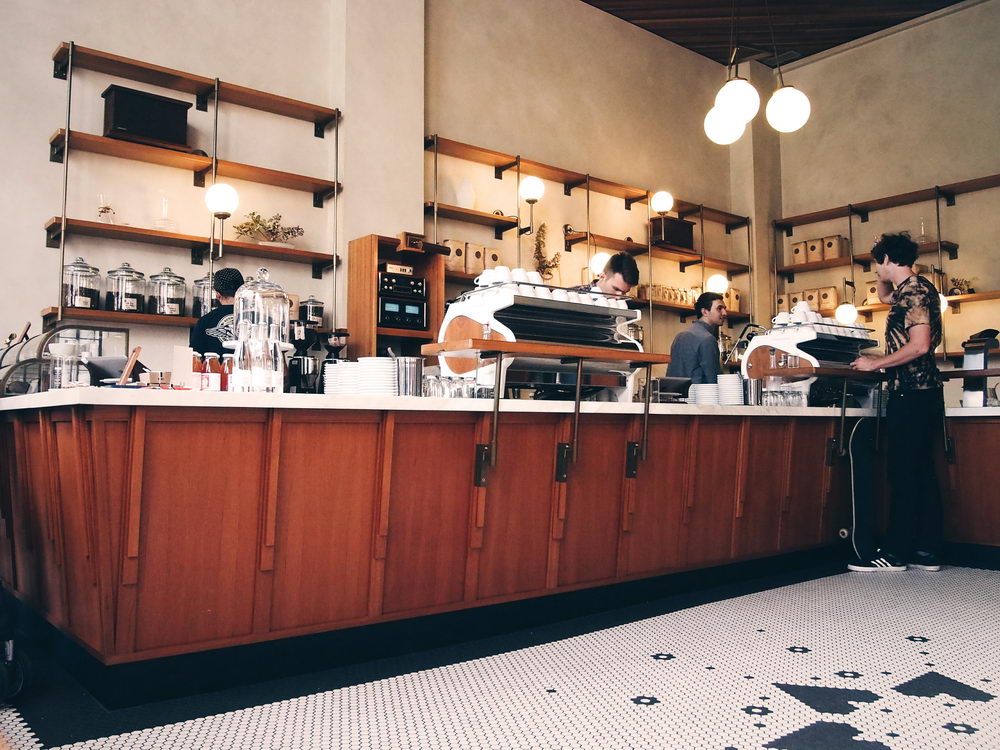 Photo courtesy of Simon Wright
With so many incredible coffee shops and artisan roasters across town, you can definitely do better than Starbucks. Get your coffee fix at Sightglass Coffee, where the vibes are mellow and the brews are fierce. It's a simply cozy, well-lit space that's perfect for lounging in, or for indulging in a cheeky pastry or two. Head over to the open espresso bar to kick things up a notch, or hang around and grab yourself a bag from one of the many internationally sourced coffees in-store.
There's a fierce debate in this city as to who makes the best burritos, and many native San Franciscans will be happy to passionately explain the virtues behind their favorite pick. However, if one were to choose just one spot on the list (and there are many, many others that merit consideration), it would have to be the infamous La Taqueria San Francisco. After all, how many taquerias can say they're James Beard award winners?
Find it on Mission between 24th and 25th and come hungry. The burritos are huge and heavenly; the sauces piquant and fresh, the tacos uber tasty. You can't go wrong here, though you should probably start with the carne asada burrito, grilled, of course.
There's something around every corner in the Mission, so give yourself plenty of time to explore and savor. You'll learn quickly why this is one of the most popular neighborhoods in San Francisco.
Cover photo of Dolores Park courtesy of Matthew Rutledge