A Magic Speakeasy Tucked in San Francisco
July 30th, 2019
When Andrew Evans moved to his San Francisco apartment in 2013 he didn't see his backyard as your average dog run or late-night smoke spot. He saw it as an opportunity to produce an out of this world experience to escape the hustling city and settle in with the world of magic. Two years later, Evans' backyard was converted to the Magic Patio – an elaborate 45-person theatre complete with a bar and a secret entrance that doubled as his bedroom. Evans believes that guests are enticed by the secrecy surrounding the event. From the invite-only guest list to the mysterious address in the Mission, The Magic Patio is bound to give you major speak-easy vibes.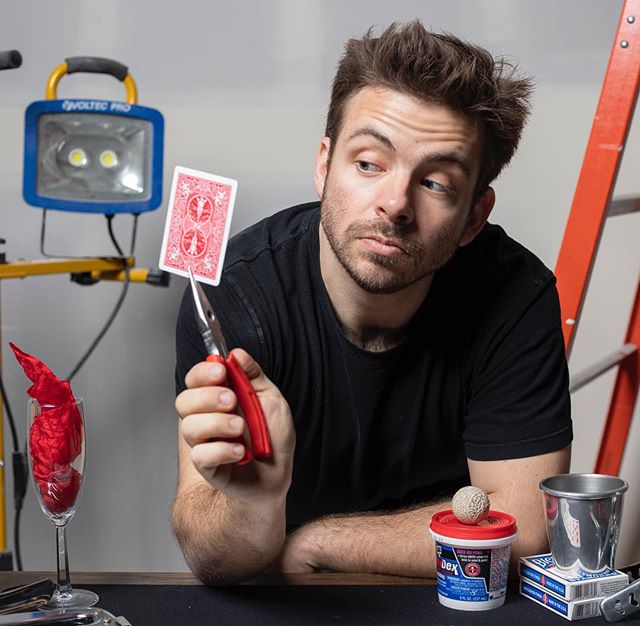 After one too many sold out shows in his officially unofficial Magic Patio, he decided it was time expand his business to a commercial space. There was one thing holding him back from making the switch – he was worried that a commercial space would take away the intimacy that his backyard offered. While looking for a new place to call home for The Magic Patio he needed to maintain the raw authenticity that his guests loved – and 3264 Mission Street had just that.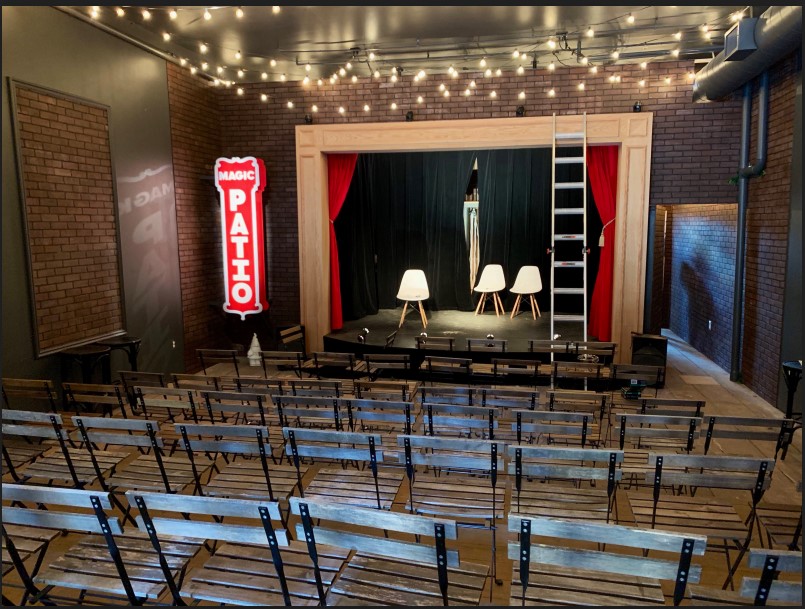 The Magic Patio at 3264 Mission St.
Evans finally had the space, he just needed the perfect retail partner. He pulled inspiration from The Meadow, a chocolate shop in Portland Oregon which you could ironically never tell actually housed and sold chocolates. Evans liked the idea of the mystery, opening wooden drawers with dusty books on top of them to discover a sweet chocolate bar. Or even sitting down on a twin bed beneath candy dispensers to enjoy a bite to eat before their magic show. People would walk by and ask themselves, "What is this weird library/bedroom/candy store?" This idea led him to collaborate with modern-day sweet shop Giddy Candy. Although the completion date is set for October 2019, this candy shop is starting to look just as thrilling as the magic patio behind it. The Magic Patio is officially open and is ready to give you a night to remember.
If you would like to check out The Magic Patio, visit them at themagicpatio.com or on Instagram @themagicpatio