Best Beaches In and Around San Francisco
September 1st, 2017
Fall is arriving soon, but don't worry – Summer hasn't officially ended yet. The Bay Area's great weather still provides ample opportunity to visit your favorite spots and soak up the sun. Being a coastal city has definite advantages. Not only does San Francisco itself hold some great beach opportunities, but there are tons of beaches and day trips a short drive away. So, pack up your beach tote and put on your sandals because you'll want to visit these great destinations.
Beaches in San Francisco:
Baker Beach
Baker Beach is one of the more popular San Francisco beaches and is often the backdrop to many beautiful wedding photos. The beach's sandy shores provide an excellent view of the Golden Gate Bridge and are the perfect spot for a view of the sunset. This beach does get some large waves and rip currents though, so don't head this way if you want to swim or surf, as the waters can be dangerous.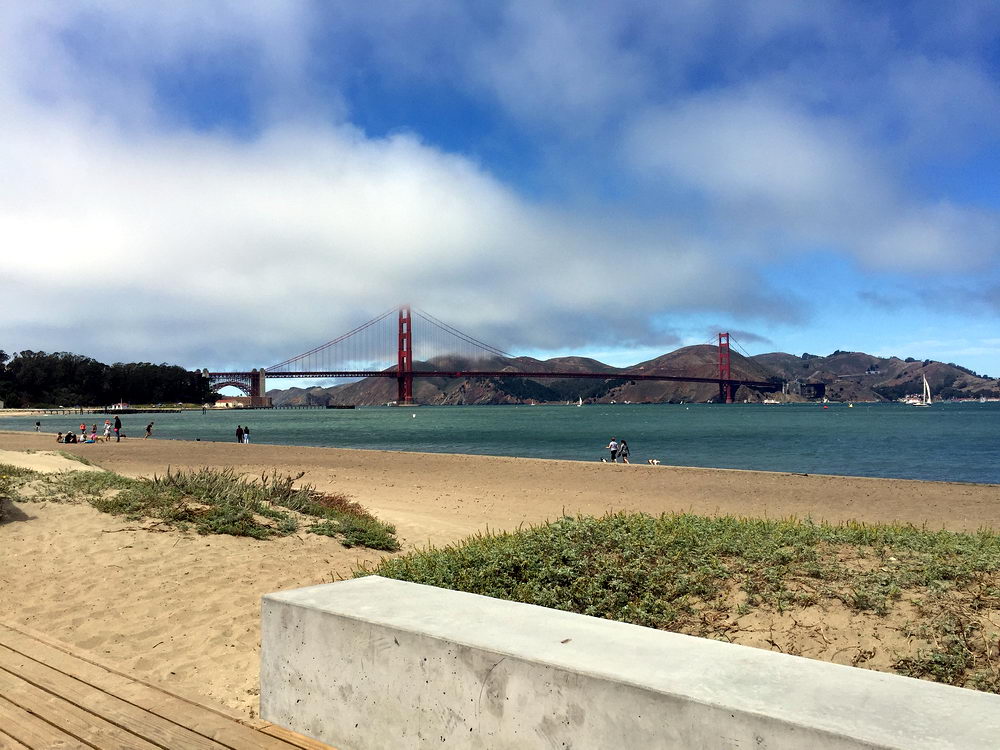 Crissy Field Beaches
Both East Beach and West Bluff Beach in Crissy Field are excellent places to spend the day. You'll recognize the scenic shores from many films featuring San Francisco. It's not unusual to spot people jogging along the sand playing with their dogs, or having a quiet picnic as they watch boats float into the bay.
China Beach
China Beach has similar views of the Golden Gate Bridge as Baker Beach. China Beach rests in a cove protected by rock walls on both sides, so it's a better option for days when the wind might be a nuisance. You'll want to watch the tide tables when visiting, as high tide will leave fewer dry spots in this smaller beach. On the flip side, low tide will offer excellent views of the tide pools where you're sure to find starfish, mussels, and anemones.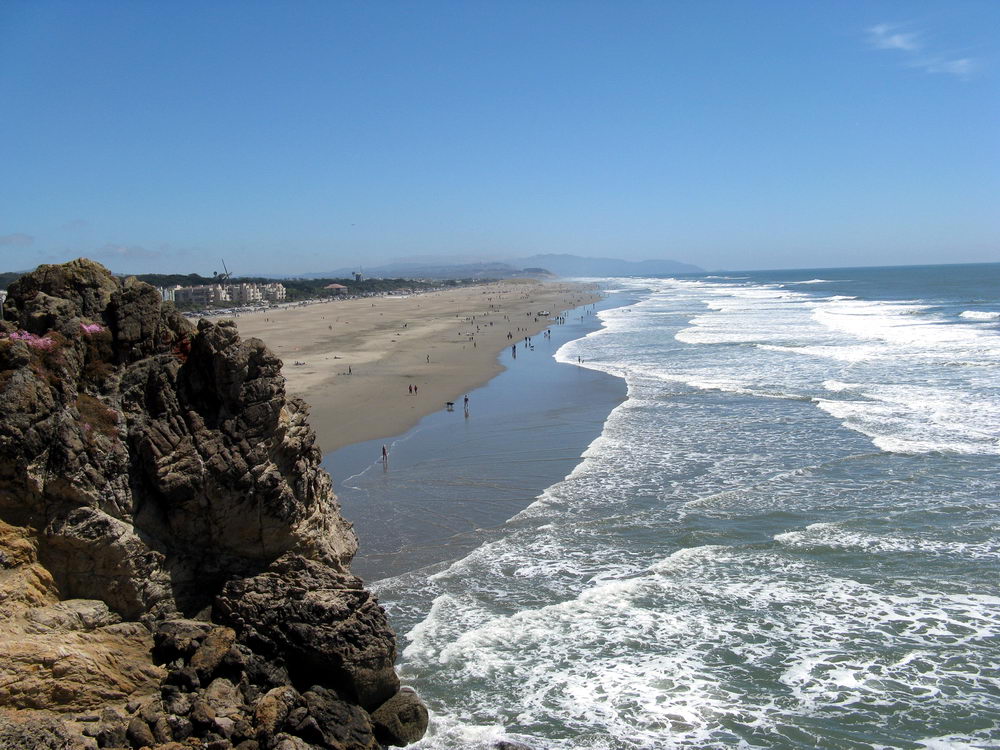 Ocean Beach
Ocean Beach is more of a classic California beach, where you're likely to see surfers bobbing up and down in the waves. You can swim here, though it is still dangerous for anyone except expert swimmers due to the strong currents. Keep in mind Northern California beaches are much colder than their southern counterparts. The long coast of Ocean Beach is perfect for flying kites or having bonfires (in designated areas).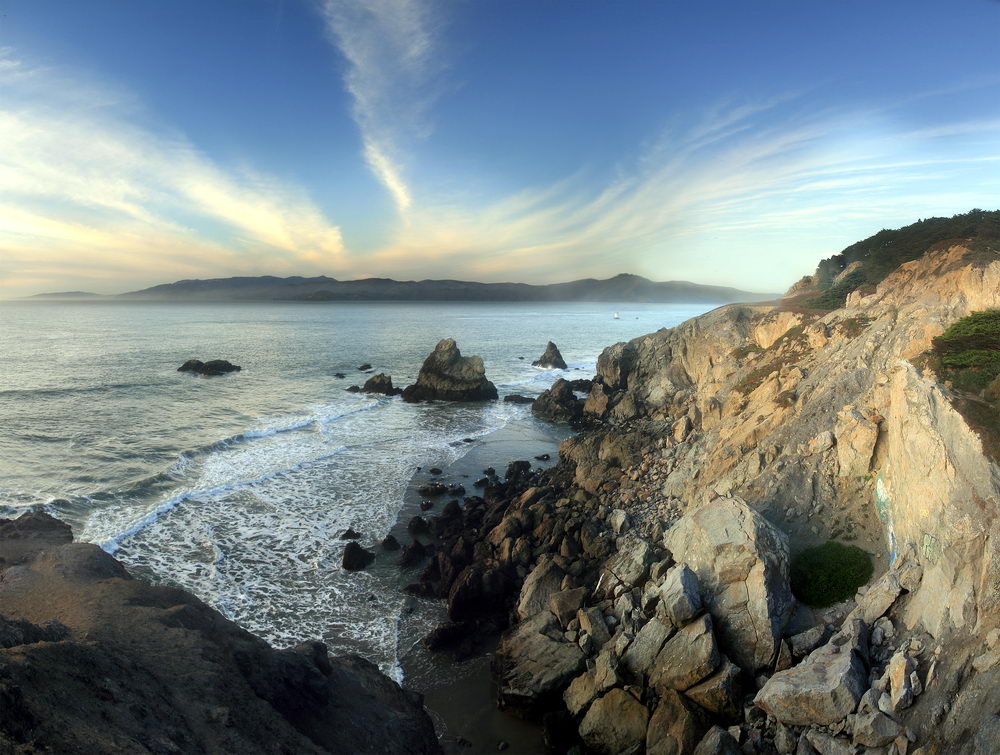 Land's End
Should we even be telling you about this one? Land's End is a little more secluded because it isn't as widely known as the other beaches. This gem is hidden away behind cliff walls and accessible only by a steep trail. The beach is a great spot for picnics, sunbathing or hiking along the bluffs. Swimming here, however, is prohibited due to dangerous conditions.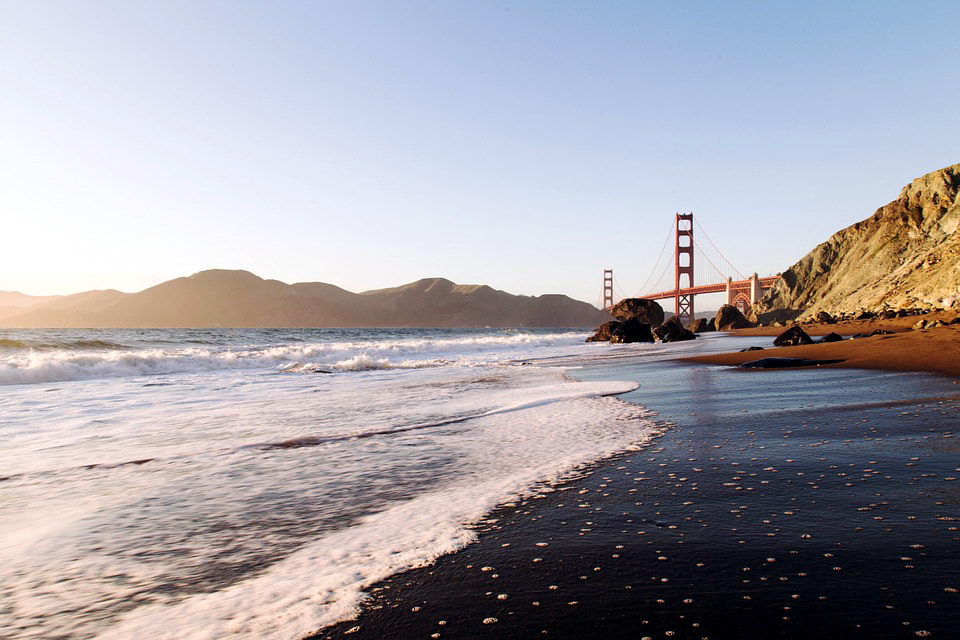 Marshall Beach
Marshall Beach is another secluded spot. Its seclusion lends itself well to those who enjoy sunbathing, free from annoying bathing suits, or…well, anything. This beach is blocked by cliffs, with the only access by long, windy paths and stairways. Be sure to check the tide charts before you head out as high tide is likely to leave no dry spots available.
Beaches Within an Hour of San Francisco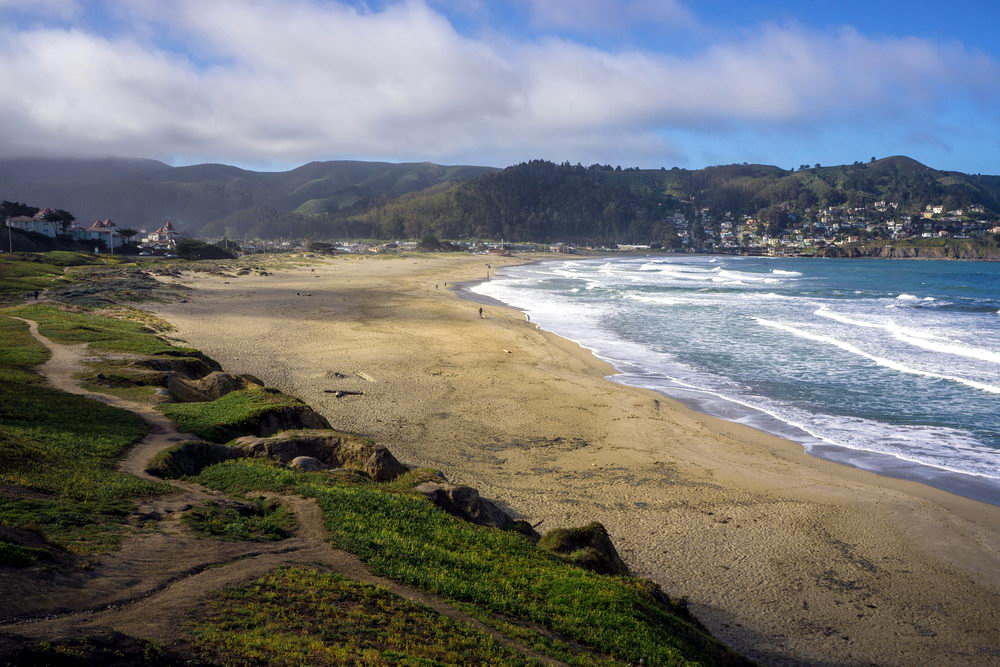 Pacifica State Beach
Pacifica Beach, also known as Linda Mar, is very similar to Ocean Beach in San Francisco but is also home to what many refer to as the "most beautiful Taco Bell in the World" which sits on the shores of the beach. Unlike Ocean Beach, this location is a much better surf spot for beginner as the waves are less hazardous. It's also a great spot for sunbathing and having a picnic. Be sure to check for fog before you head out, as the views from this beach are fairly frequently obscured.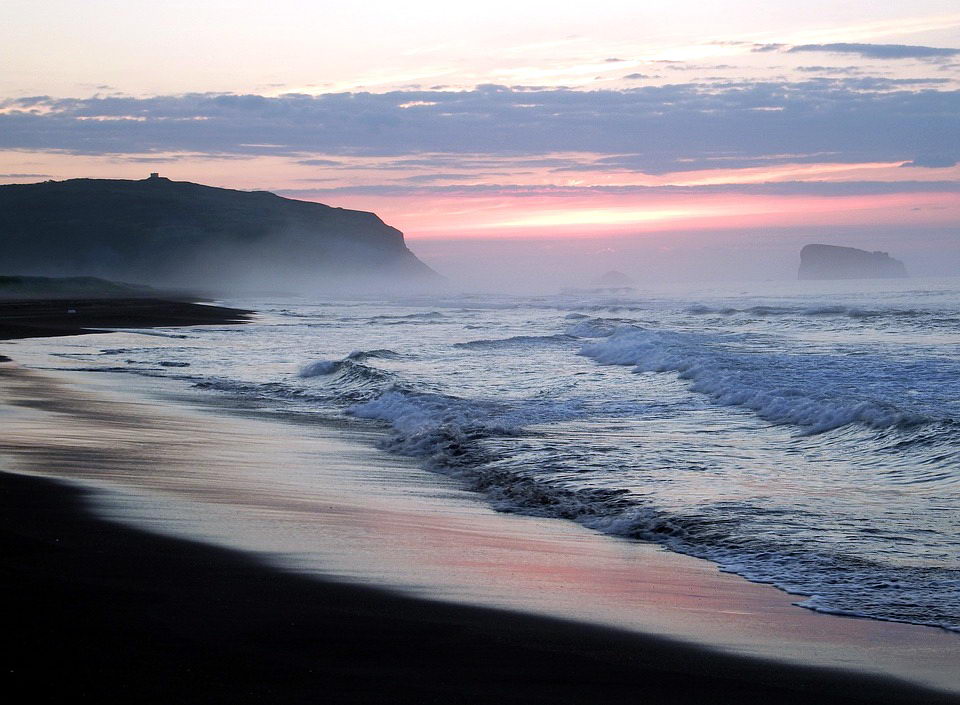 Rodeo Beach
Rodeo Beach is another somewhat secluded spot in the Marin Headlands. Just on the other side of the Golden Gate Bridge, hidden away among the hills is a crescent-shaped shore that separates a lagoon from the ocean. Dog lovers will love this spot as it allows your hounds to run around off-leash. This is a great spot for a picnic, and as you relax on the beach be sure to look through the sand for eye-catching red and green pebbles as well as the occasional precious stone.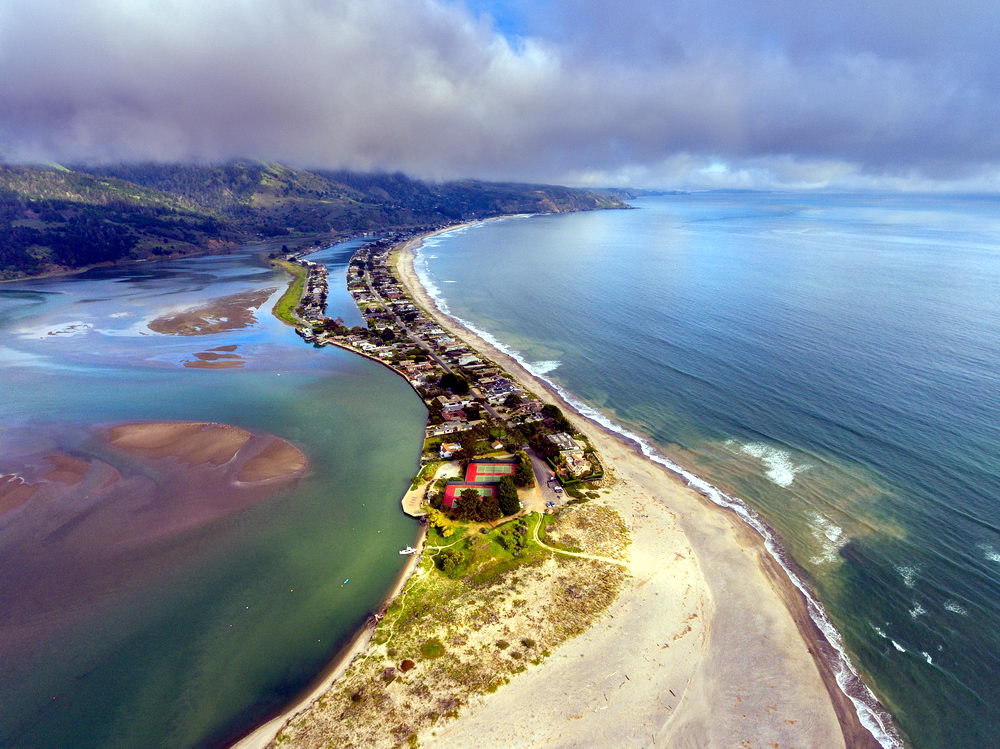 Stinson Beach
Stinson Beach is about a 35-minute drive from the Golden Gate Bridge and is next to other beautiful destinations such as Muir Woods and Mount Tamalpais. This beach is also accessible by bus from Marin City, which is a great option for those that don't want to look for parking.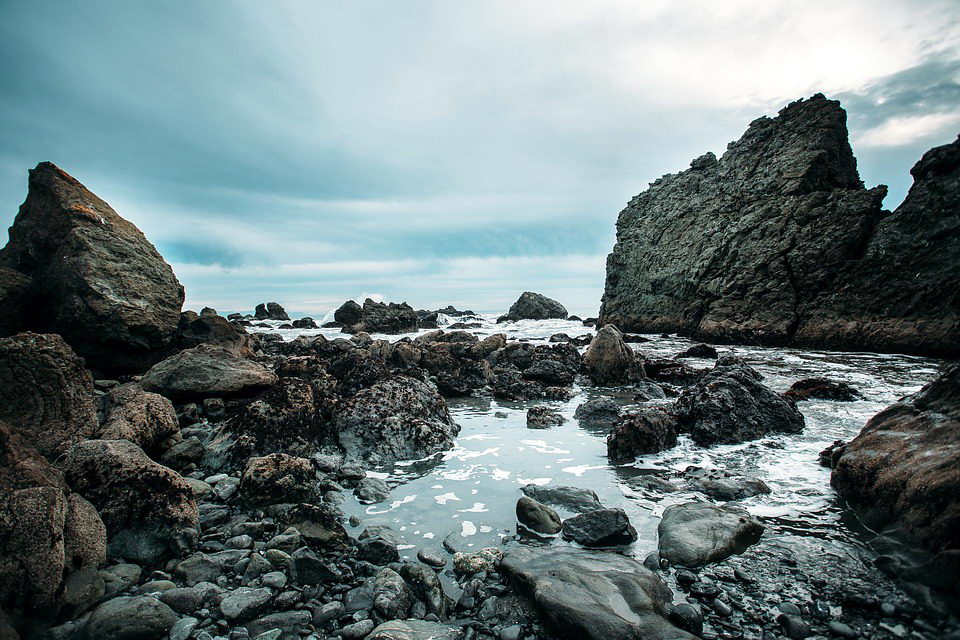 Muir Beach
Muir Beach is two beaches in one. The main beach is your typical sandy beach, while the northern part (separated by a small cove) is clothing-optional. This portion of the beach is also called Little Beach. The nearby Muir Beach Overlook is a great spot to head (weather permitting) to catch great views of the Pacific Ocean and rocky shores.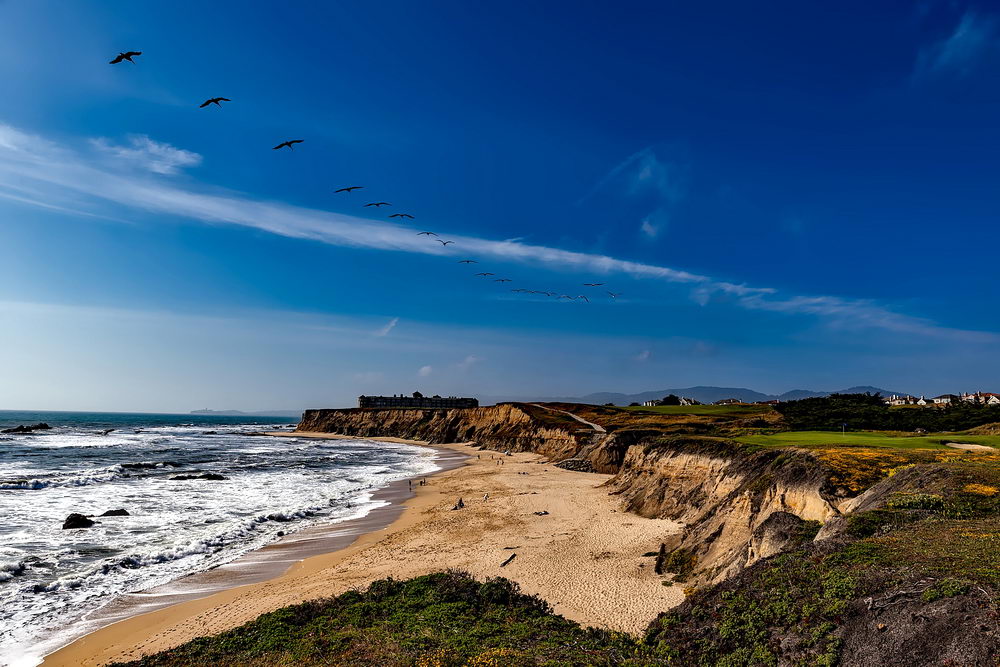 Half Moon Bay
Half Moon Bay is the home of Mavericks Beach, a spot famous for the annual big wave surf competition. This beach is popular with thrill-seekers as the unique conditions create massive swells and tense drama. It's a great spot to check out from the safety of dry land. Take advantage of this glorious beach weather while you can, but don't forget to bring a jacket and a blanket because conditions can change quickly. .
Cover photo courtesy of Sasha Zvereva