Finding Apartments in Nob Hill, San Francisco
June 22nd, 2017
If you have your sights set on moving to San Francisco, and want to feel like a true native, consider Nob Hill as a potential neighborhood. Residents here are blessed with the area's close proximity to just about everything the city has to offer. Living here puts you minutes away from Union Square, the Westfield Mall, Embarcadero, and more – up for a little retail therapy anyone?
Nob Hill has something for everyone. Upper Nob Hill is considered family-friendly by many, while Lower Nob Hill has more nightlife options, which tends to attract the millennial crowd. It's a walkable neighborhood and there are many shopping options such as Whole Foods or Trader Joes to pick up weekly groceries. Looking to meet friends over brunch? Head over to Top of the Mark for some of the best views of the city.
Nob Hill truly is a mix of neighborhoods – and is just about as "San Francisco" as it gets. Enjoy your morning coffee at the popular Contraband Coffee Bar, while watching the quintessential cable cars climb up and down the neighborhood's steep slopes. Toward the edges, enjoy the clamor of Polk Street and all the shopping and entertainment options. Head further east, and take in the sights, sounds, and delicious cuisine of Chinatown.
Apartments on the hill's peak offer brilliant views of the city with a little less hustle-and-bustle. Here you can find family-owned corner stores and hidden bars and restaurant serving up delicious fare. Apartments down the hill bring residents closer to the liveliness the peak is missing such as bars, cheap eateries, and coffeehouses such as the beloved Beanstalk Café and Rove Kitchen. If you're in the mood for a late-night bite, the popular Grubstake is open until 4am.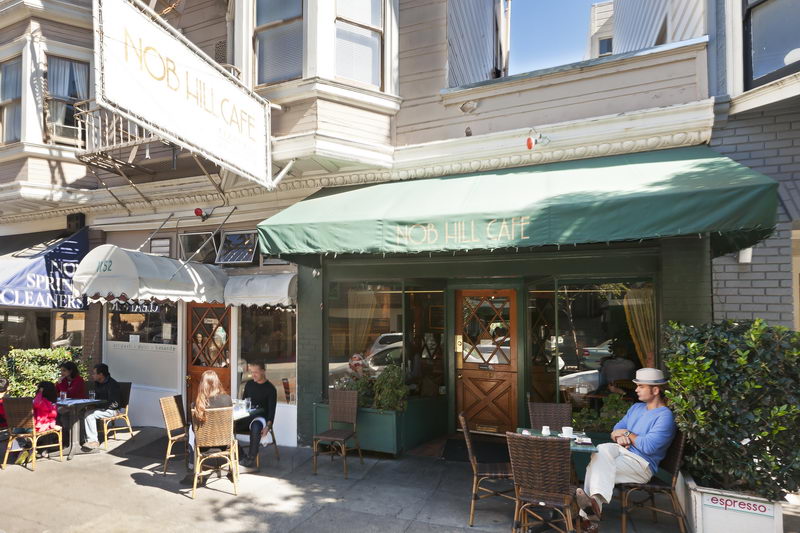 Commuting to and from Nob Hill is a breeze, which is partly why Nob Hill is a top pick for young urban professionals. On weekdays, catch the Muni's 1 line for a quick ride to the Financial District. If you are heading east or west, the Muni's 12 line can get you to your destination in no time. When you're between buses, you can take a Lyft or hop on the cable car.
If you need a dose of spiritual bliss, or just really like beautiful architecture, Grace Cathedral in the heart of Nob Hill is a must. Spend some quiet, contemplative moments walking the labyrinth in the Cathedral's courtyard, attend one of the weekly yoga classes, or take in the amazing sculptures in and outside the Cathedral.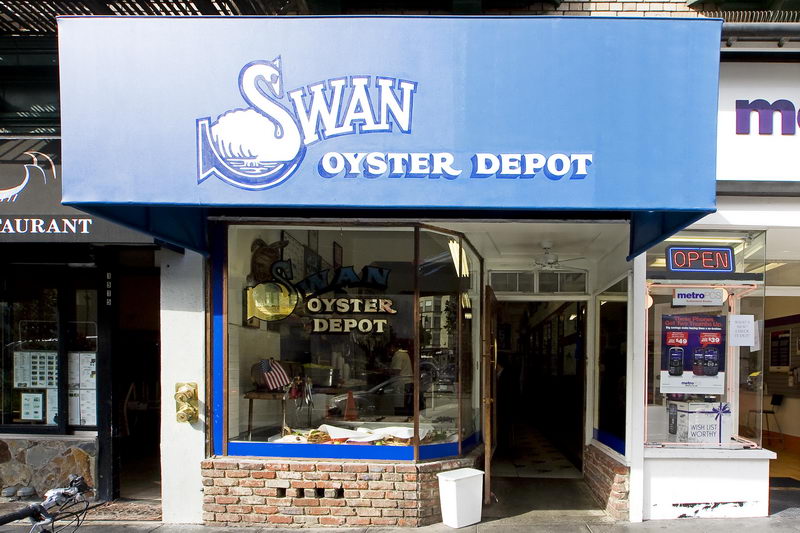 Our Favorite Nob Hill Spots
We mentioned a few top-spots in Nob Hill above, but any self-respecting native would be remiss if they didn't mention: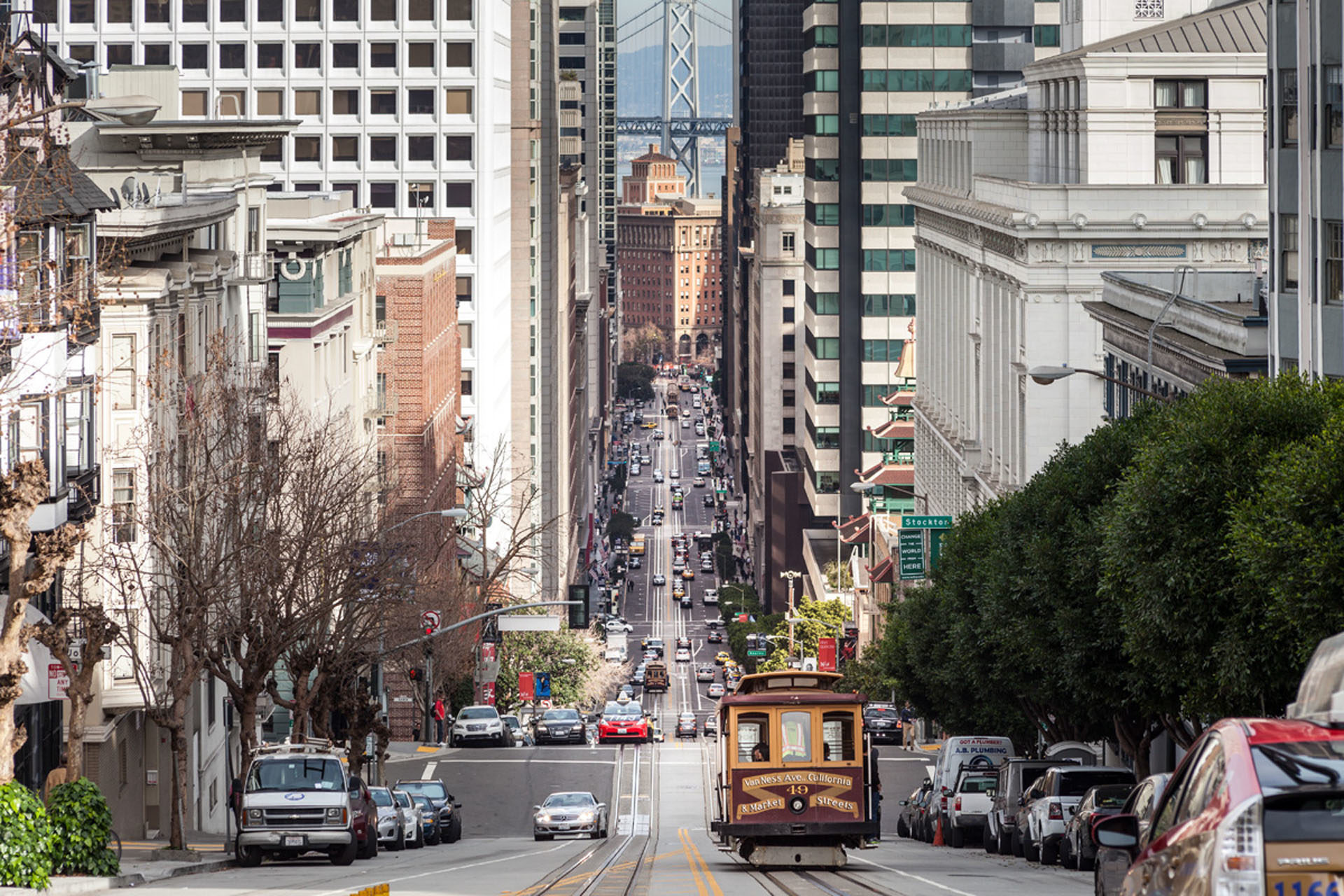 Apartments in San Francisco's Nob Hill
Convinced you need to live in Nob Hill? Find Upper Nob Hill apartments for rent, or browse our available apartments in Lower Nob Hill.