Creating WFH Space in Your Apartment
August 6th, 2020
Over the last few months our apartments have become more than just homes. More than ever, people are transitioning their homes in makeshift offices, which don't have to lose their comfort and appeal. Fortunately, curing your Work From Home fatigue and boosting productivity can be easy with these creative solutions to use your existing space.
We met up with Senior Designer Robin Randall to get some recommendations, tips and tricks to setting up a home office in your apartment. From transforming nooks into multiuse spaces to utilizing the best lighting and furniture, Randall offers expert advice to create a productive home workspace.
Closets can make a cozy workspace
Yep, you read that correctly. Time to clean out your closet and transform that space into a cozy work area! Sound can play a major role on your work from home environment and can be especially tricky when working with a walk-in closet.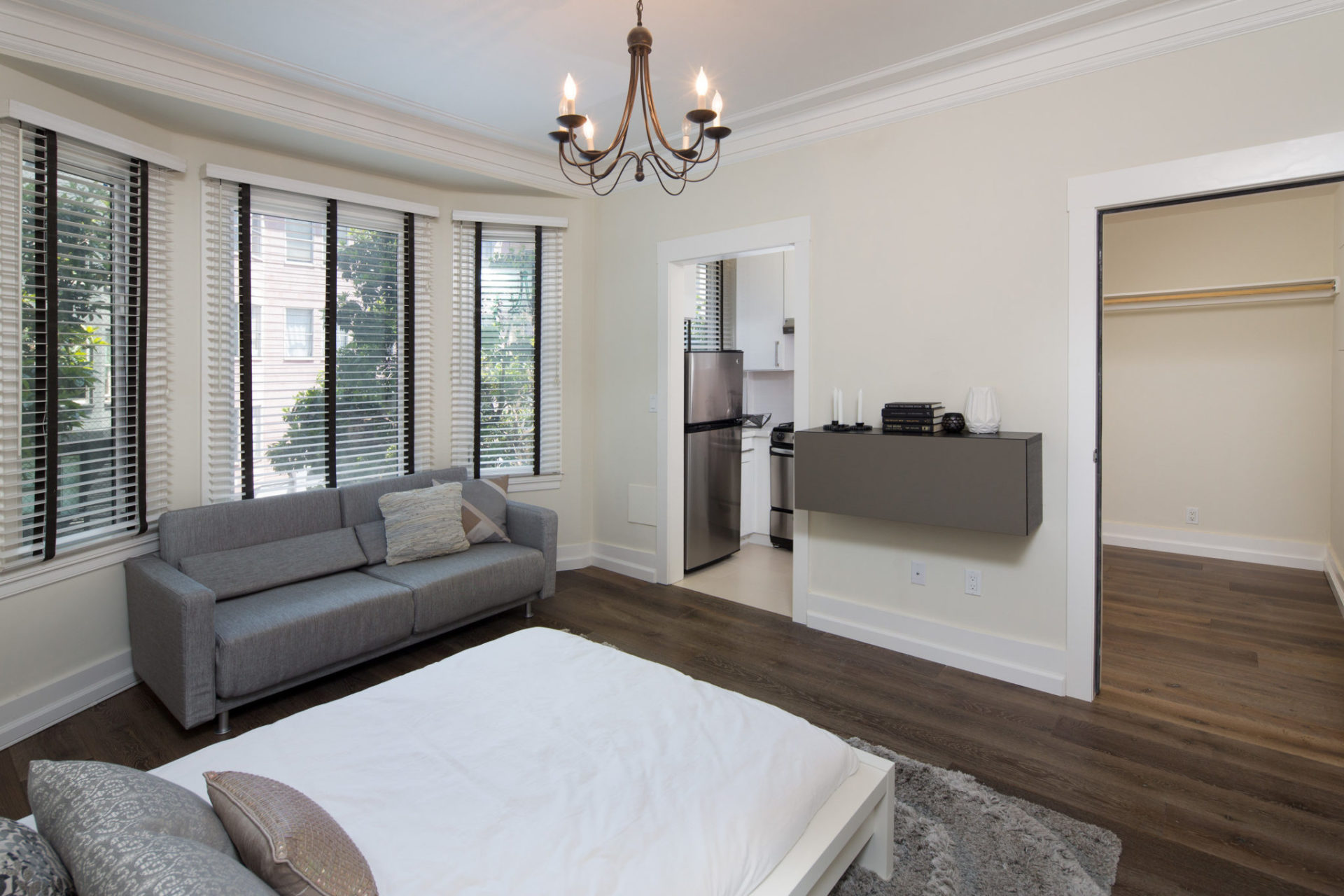 Designer Tip: Robin Randall suggests adding a soft rug and fabric chair to help absorb sound and spruce up the space. Keep the door open to bring in more light and improve ventilation.
It's important to remember not to tuck yourself into a tight space for an entire workweek! Try taking your phone calls from the comfort of your living room and only use the closet as your desktop space.
Double-duty furniture – the dining table
Most of us don't have the luxury of excess space in our apartments, which is where double-duty furniture can come in handy. With a few essential pieces, your dining table can act as an office during the day and be 'closed up' at night. You can do this effectively by purchasing an ergonomic chair and having a little bin full of your work supplies as well as your computer which you can put away at the end of the day. It's a bonus if your space gets natural light; this will have a huge influence on your energy, morale, and eyesight.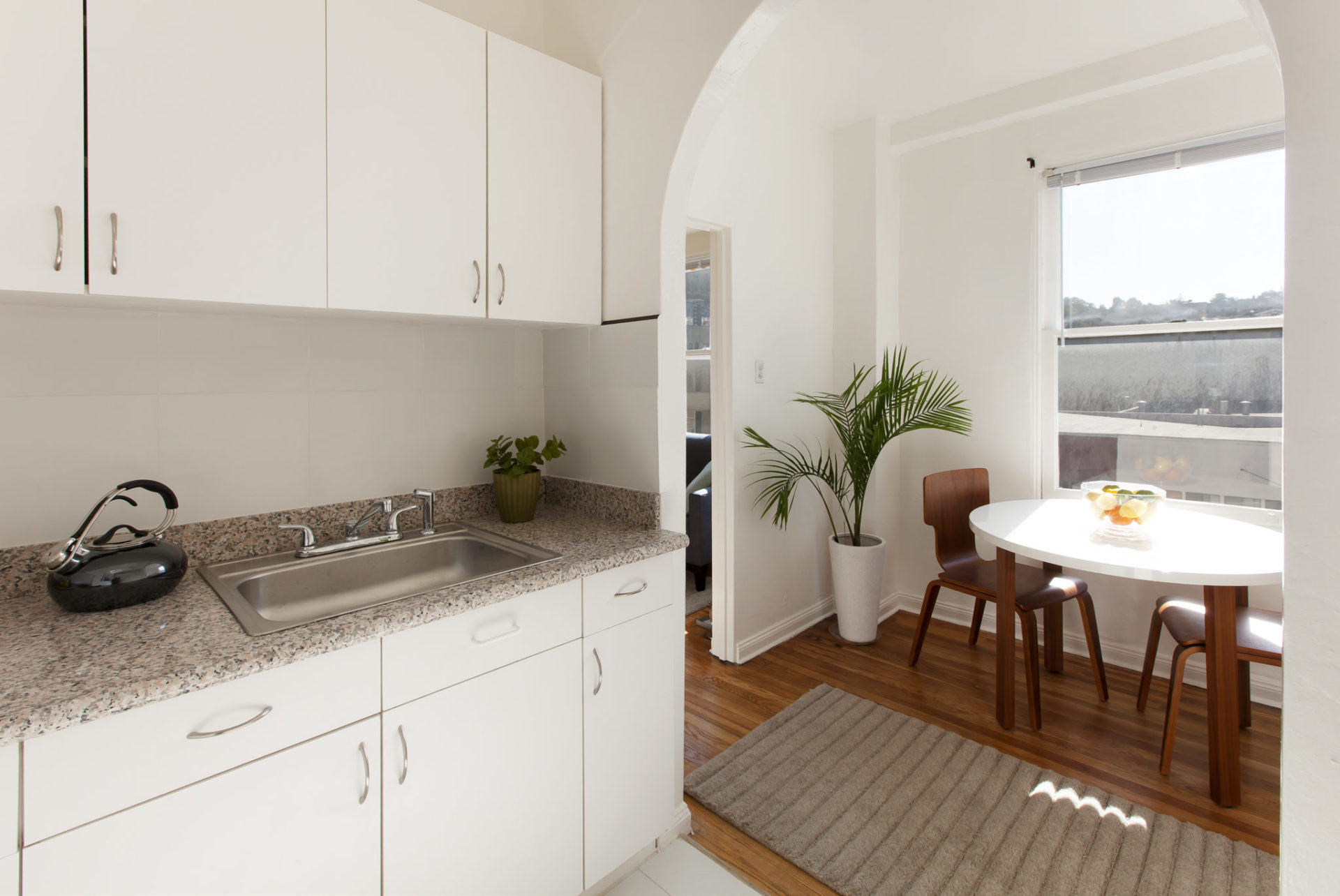 Designer Tip: Randall says having the ability to "close up the office" is key, since it's hard to ​transition in and out of a working mindset when you live and work in the same space. If you've got a breakfast nook, she suggests putting your desk ​perpendicular to the window and placing a tall bookshelf on the wall behind the desk. This would be ideal for organization and makes for a great zoom background.
Don't know what to do with the awkward space in front of your bay window?
Bay windows are beautiful and majestic, but awkward to decorate. Why not take advantage of the view by placing your desk in front of the window? By facing the outside world all day, you gain the added benefit of feeling like you're not sheltering in place.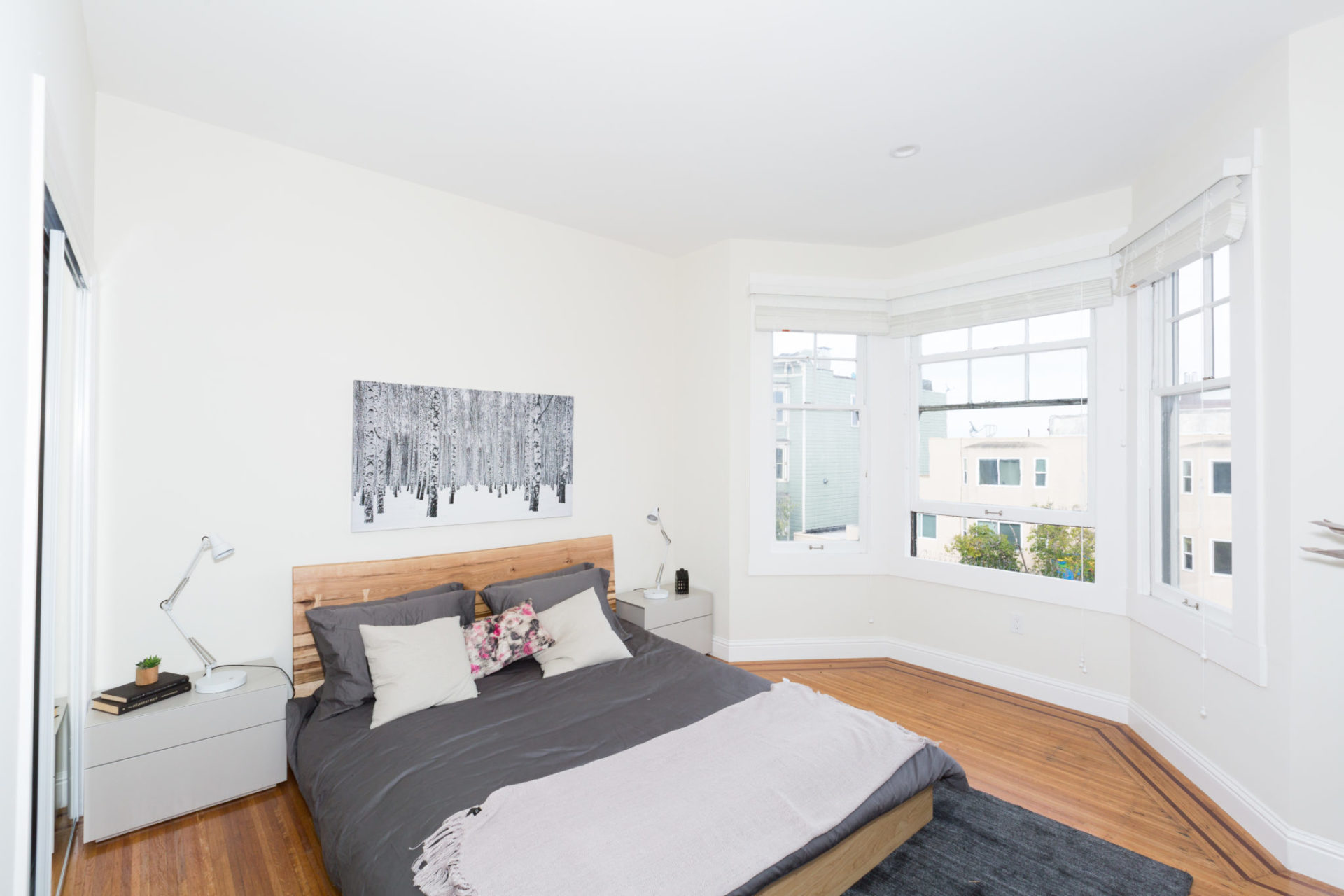 Designer Tip: A minimalistic desk within the bay window is all you really need, but a few small plants on the desk or window sill will liven up the area even more. Keep clutter at bay by tucking office supplies into a letter box at the end of the workday.
Convert a bedroom to an office
Did your roommate move back home? Convert that bedroom into an office! Make the most of the space by maximizing one wall. A long desktop against one wall provides ample desk space. On the opposite wall, mounted shelves are great for storage and for creating that professional Zoom background.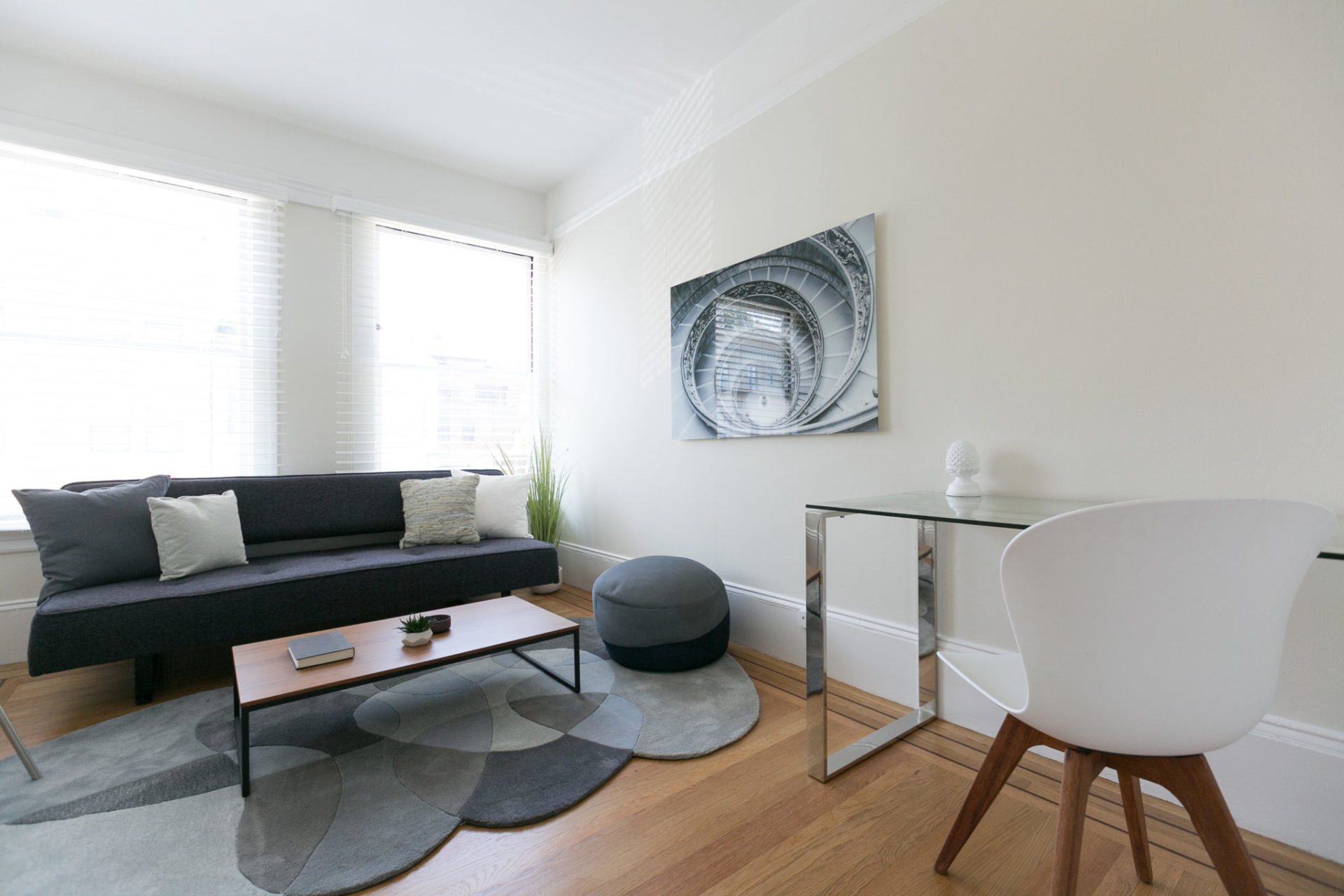 Designer Tip: Don't live all work and no play. Let your personality shine through with some lounge seating up against the windows to help diversify your space, adding a touch of comfort.
Ultimately, your home office depends on what space you are working with and what motivates you to be efficient and productive. Be creative! Any space – no matter how big or small – can be transformed into a productive home office.