Short Days, Bright Nights
December 12th, 2019
It's the darkest day of the year. December 21st is the winter solstice, the day with the fewest hours of sunlight in 2019 — perfect timing for holiday lights viewing and nighttime excursions. Though holiday preparations inch earlier and earlier every year, The Northern Hemisphere is currently tilted away from the sun at its most extreme angle, at around 23.5 degrees, so we're calling this day the unofficial start of the season.
We've put together a few of our favorite holiday displays around The City for your viewing pleasure. Bundle up, fill a thermos with peppermint cocoa and venture out.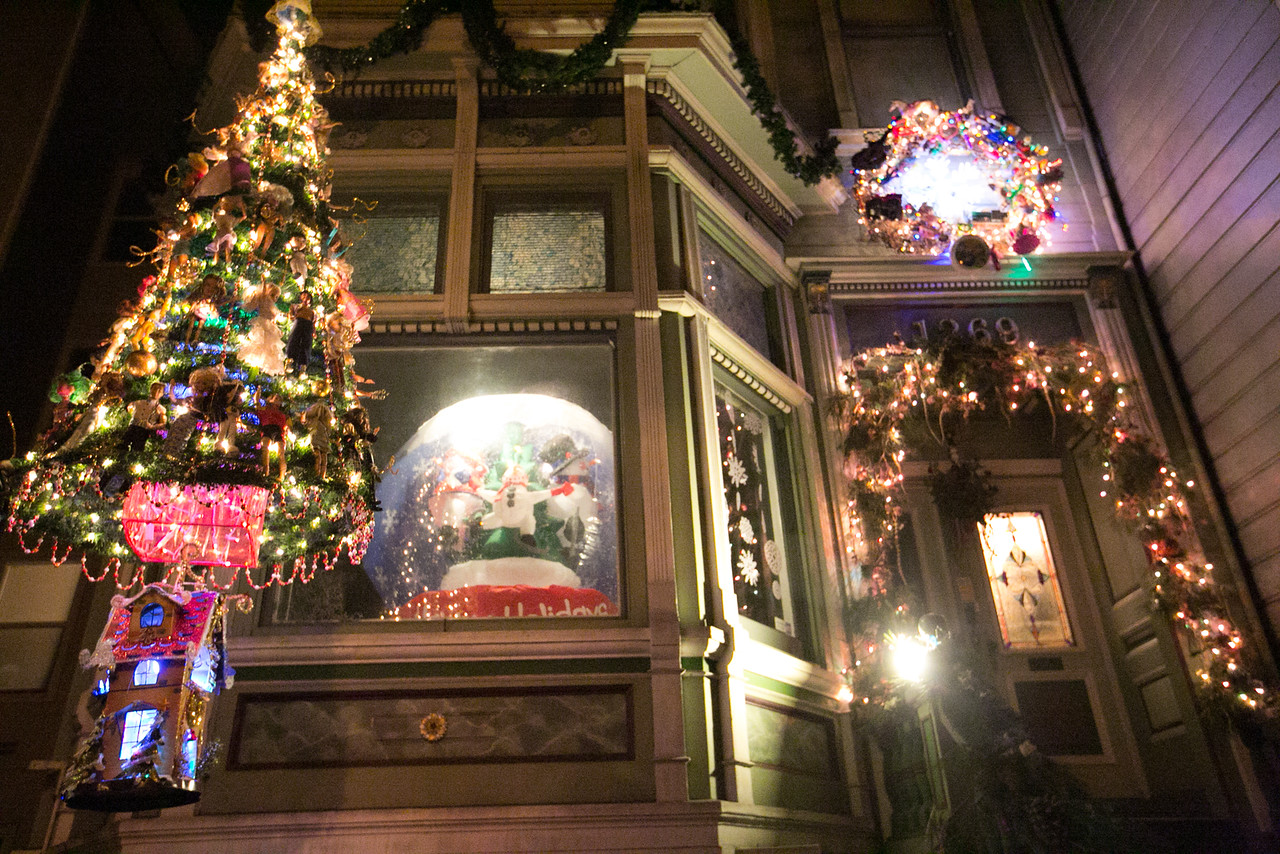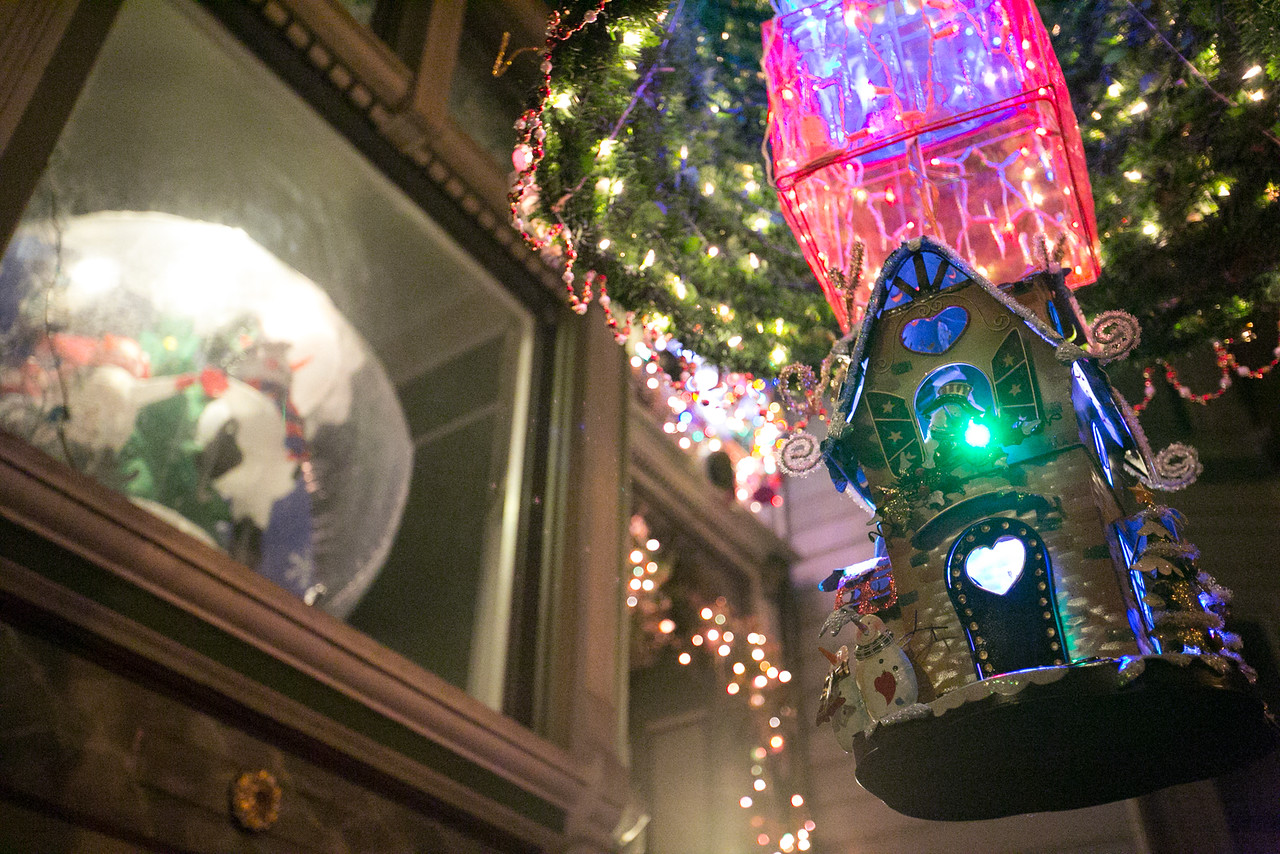 Suspended Tree and Giant Snow Globe (1269 McAllister Street)
Last year's impressive Eiffel Tower display is replaced this year with a beautifully suspended holiday tree above a gingerbread house and an enormous snow globe with dancing snowmen.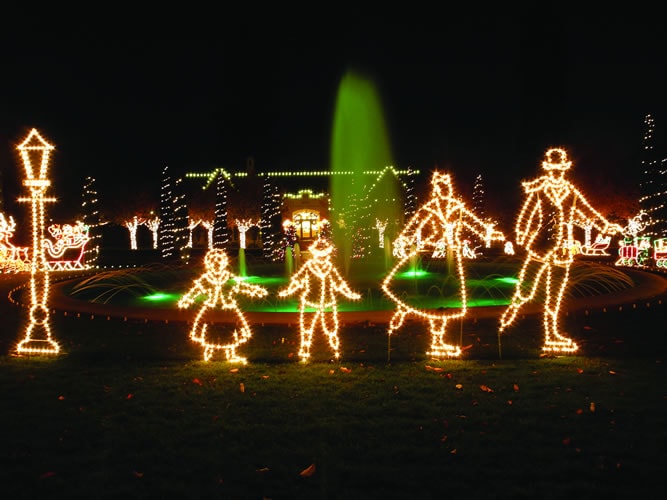 Holiday Circle of Lights, Mountain View Cemetery, 5000 Piedmont Avenue, Oakland
It may seem strange to head to a cemetery for holiday cheer, but one of the best locations in the East Bay is at the Mountain View Cemetery. Enter the gates of this transformed winter wonderland filled with lights illuminating the beautiful grounds. While you're there you also visit the resting place for some of the Bay Area's most famous residents.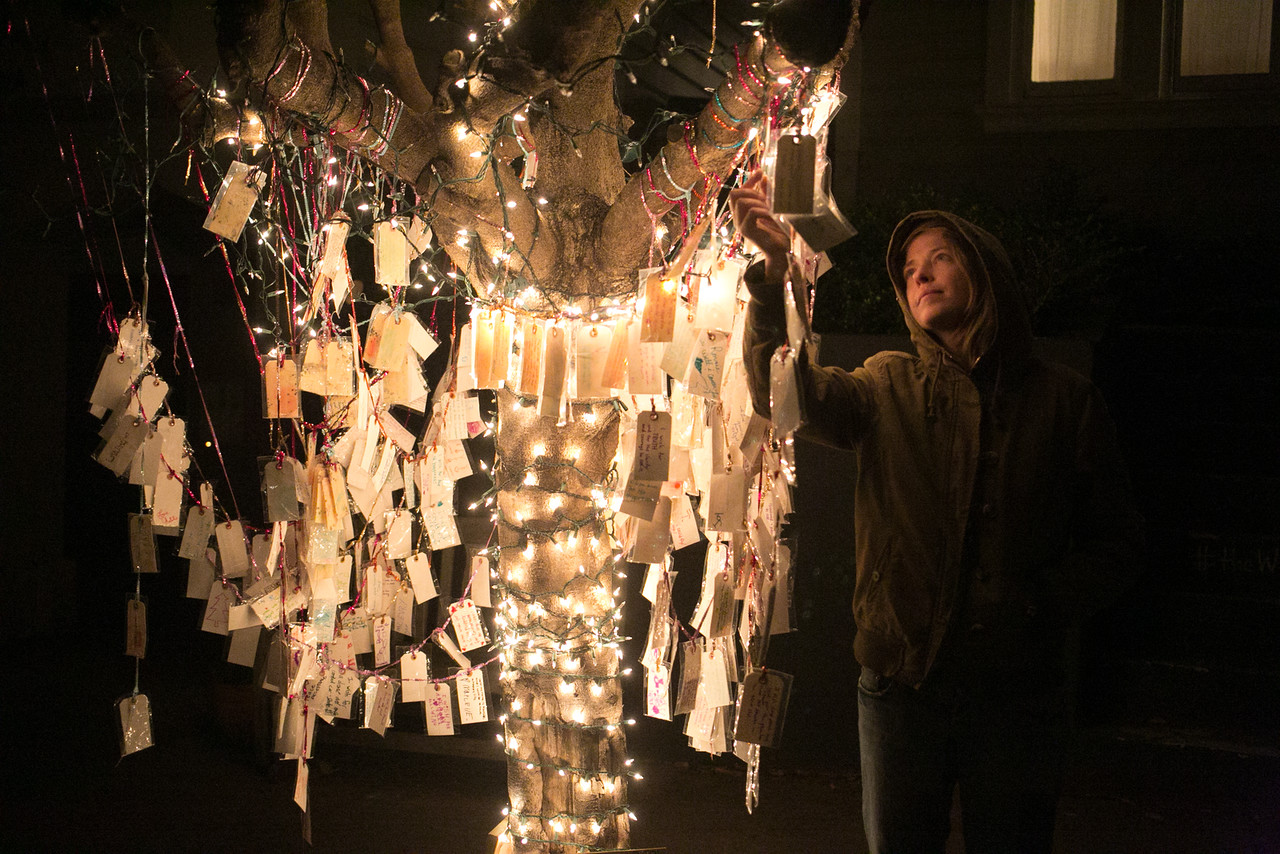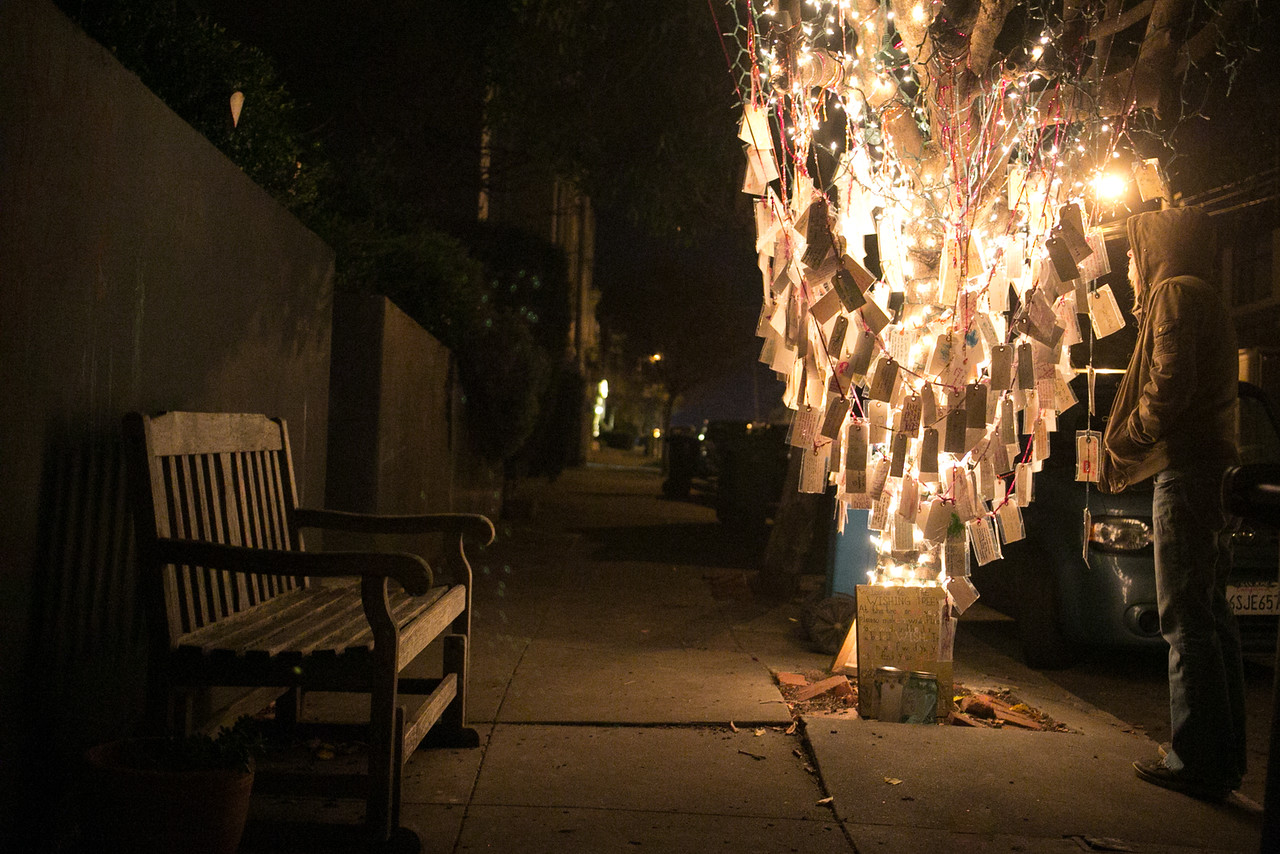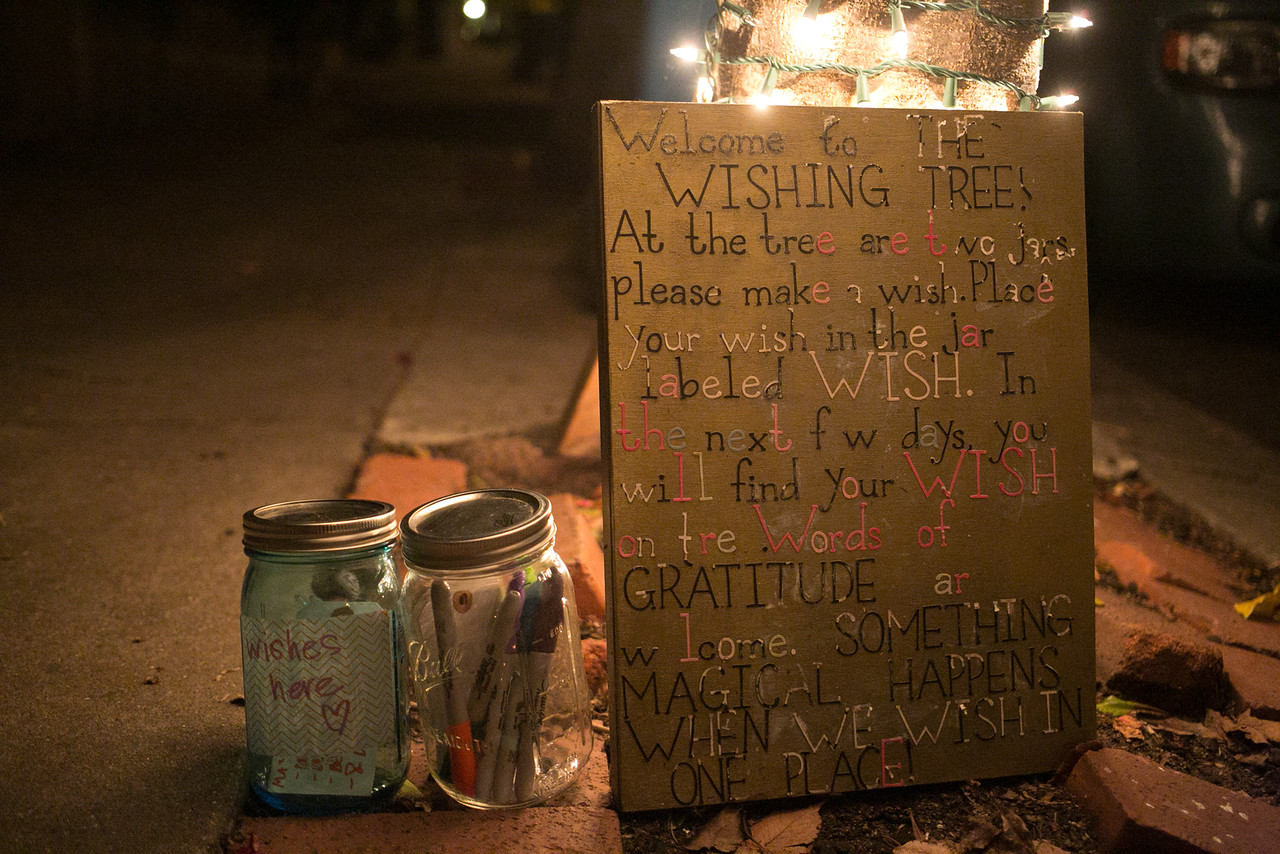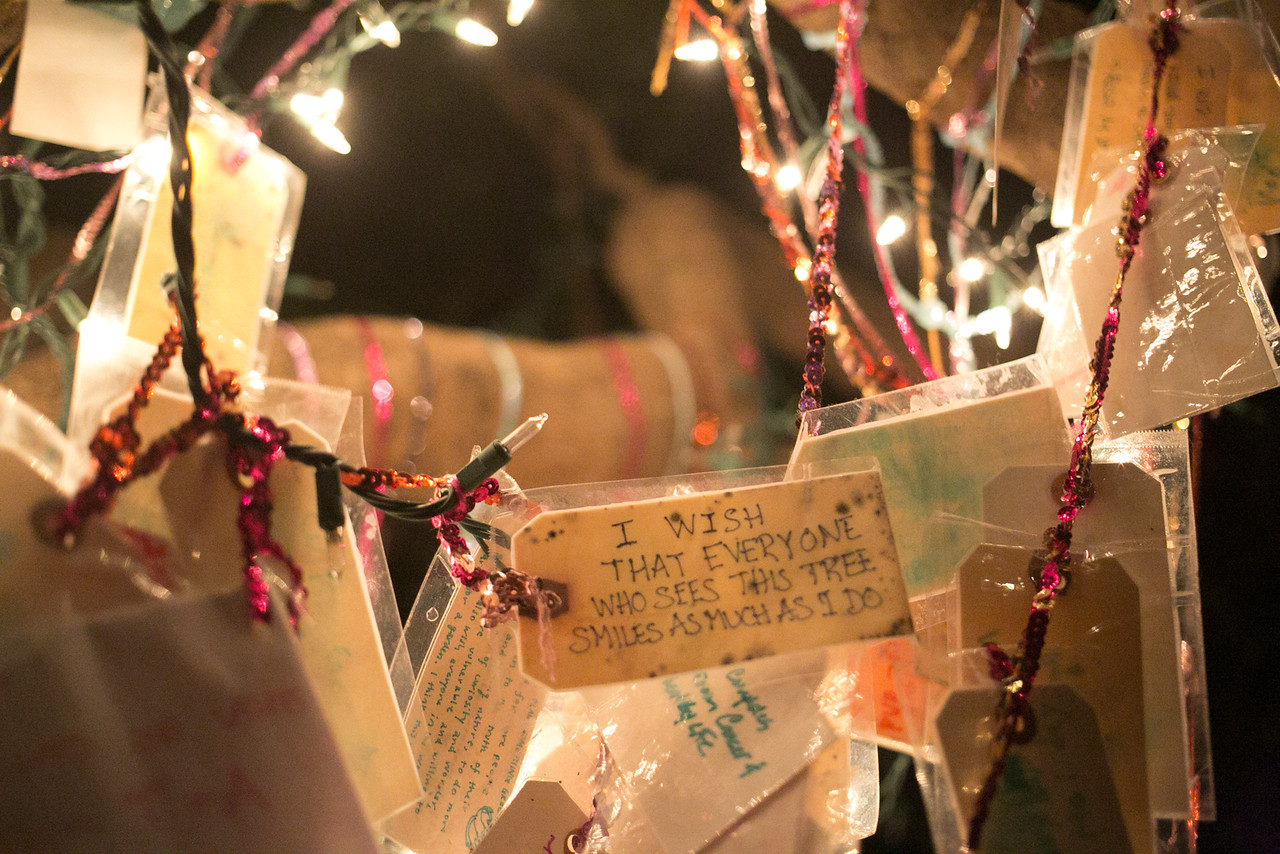 The Wishing Tree (23rd Street between Castro & Noe Streets)
Okay, so TBH The Wishing Tree isn't a 'holiday display' per se. This collaborative community art installation was inspired by the book "The Wishing Year" to create "a place in the neighborhood for wishes, intentions and gratitude to be made" to "hold a space for unspoken wants, dreams, stories and to spread joy." After several dark blocks without a single string of lights it's a luminous addition that is most welcome on our tour this night. One passerby sweetly wished he could find a parking space as he drove past.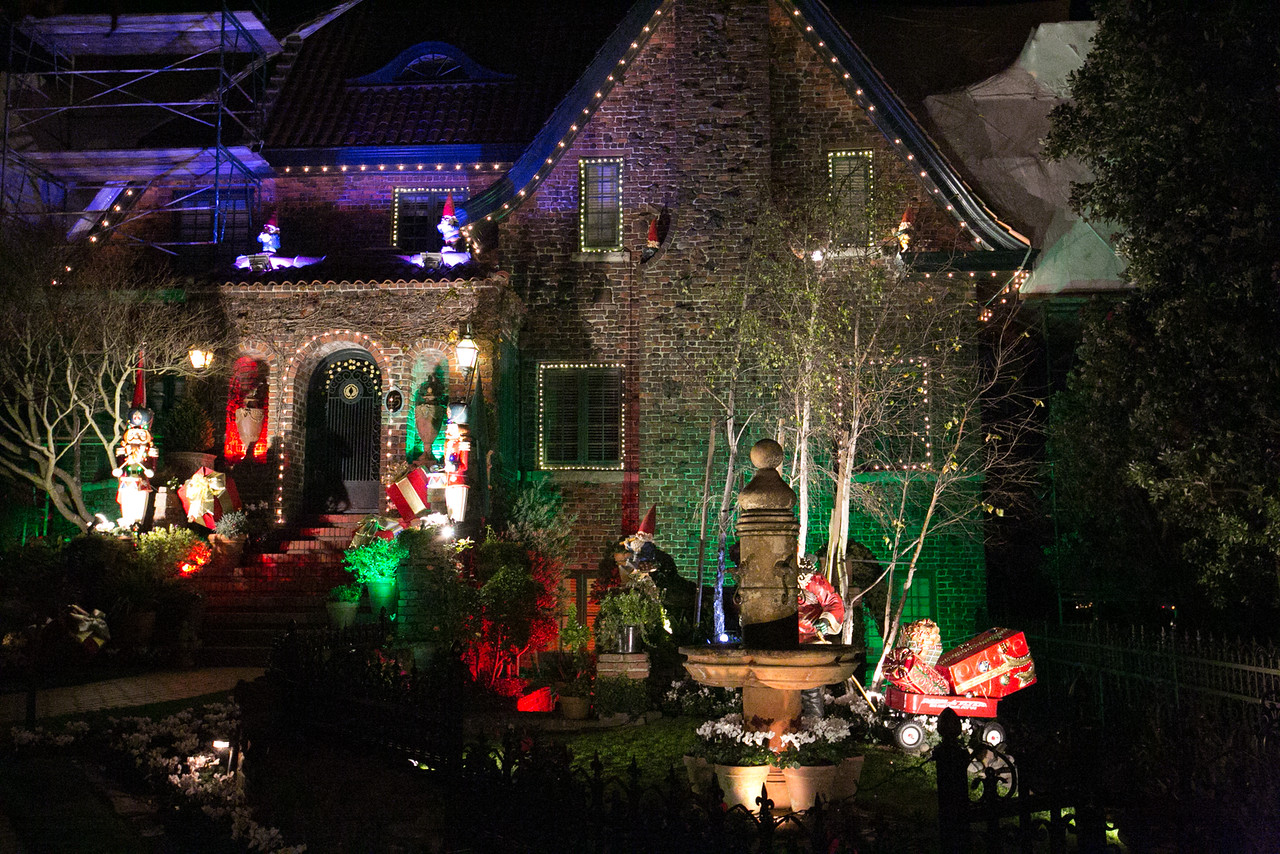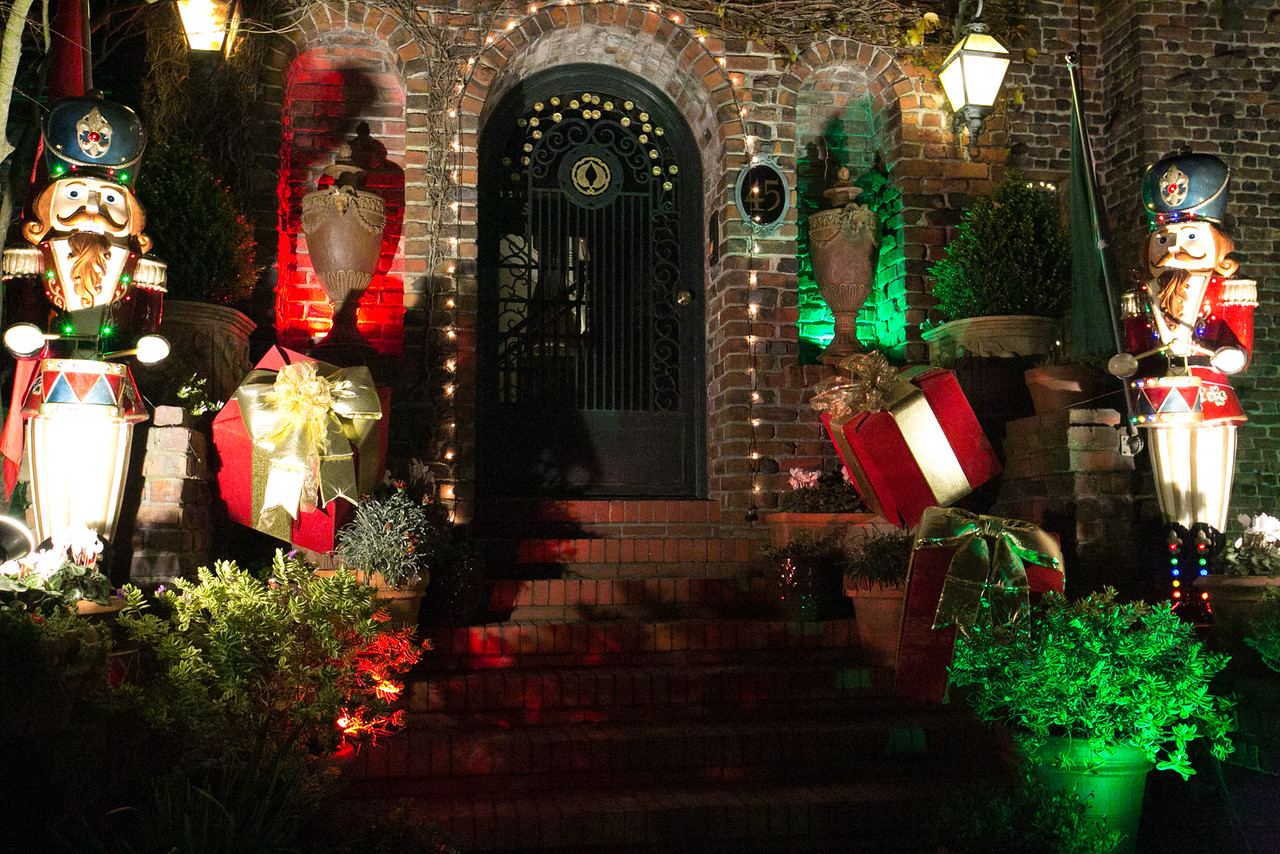 The Gingerbread House (45 Upper Terrace)
In Ashbury Heights, this charming gingerbread cottage is a traditional favorite that delivers holiday cheer year after year. An immaculately manicured traditional garden lined with flowering Cyclamen. Oversized Christmas ornaments line the path to the door leading up to animatronic drummer boys. Looking down from various pitches of the roofs are a smattering of gnomes. This well decorated terrace seems almost as if it sprung straight from the pages of a holiday fairy tale.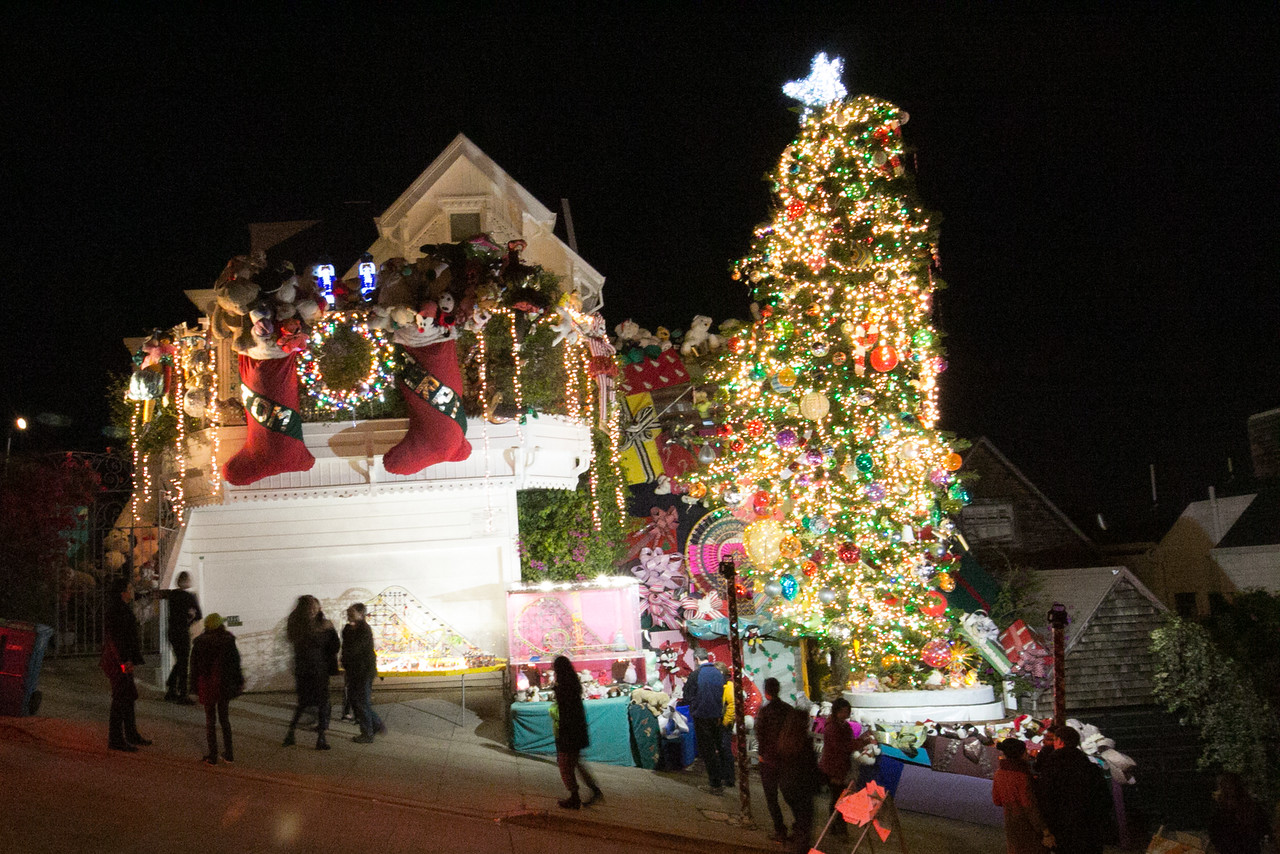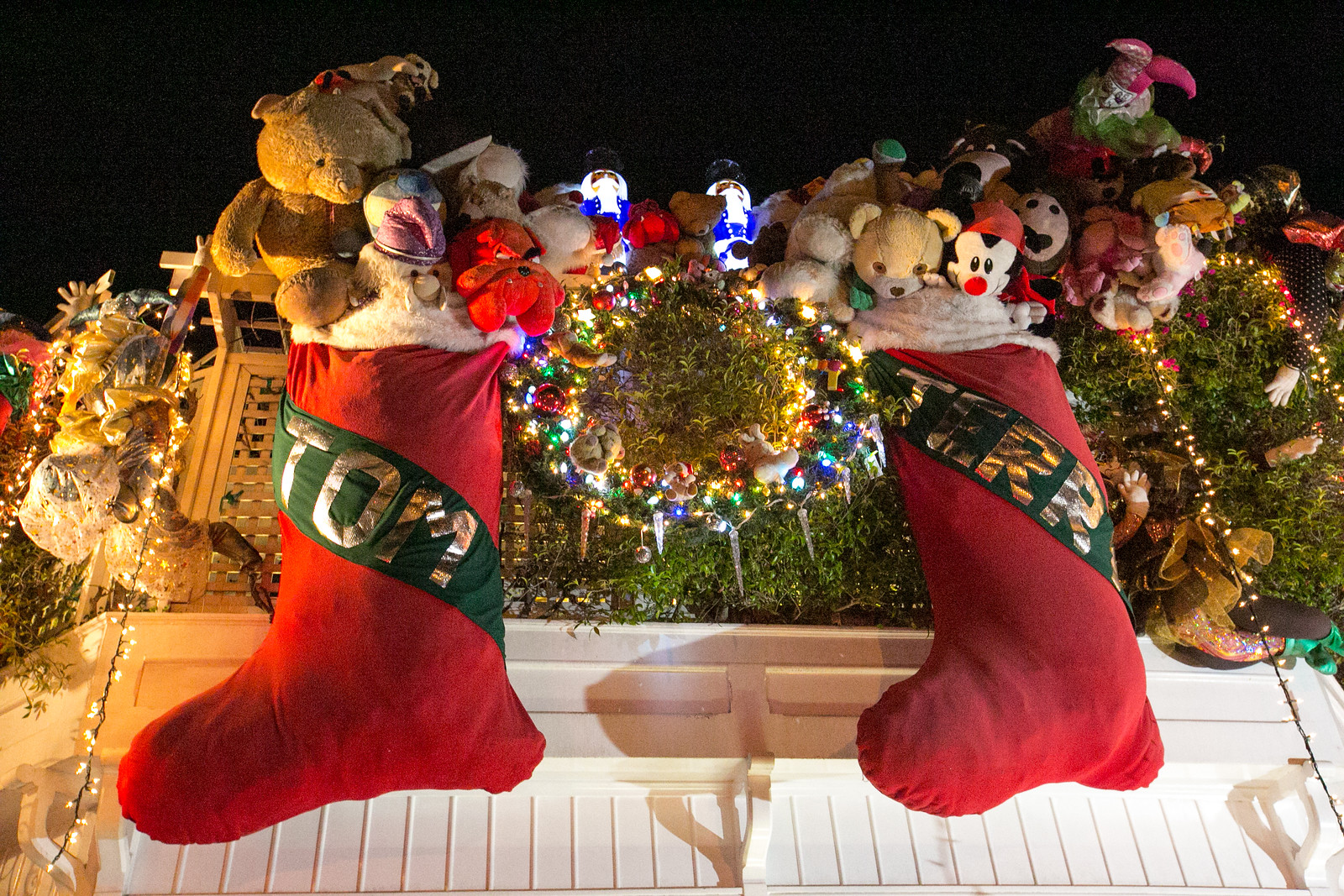 Tom & Jerry House (3650 21st Street between Church & Sanchez)
With a 65-foot tree and Santa visits, this classic Noe Valley Victorian is a staple of San Francisco's holiday displays. For the last 25 years, Tom Taylor and Jerry Goldstein have been transforming their home into a mesmerizing Christmas village. The tree started as a houseplant that outgrew the living room and was replanted in the front yard. As the tree grew larger, so did the size of the giant presents, stockings and stuffed animals to make it appear as if it might only be your average-sized Christmas tree. Santa visits every day from 6:30 pm to 9:30 pm through Christmas Eve.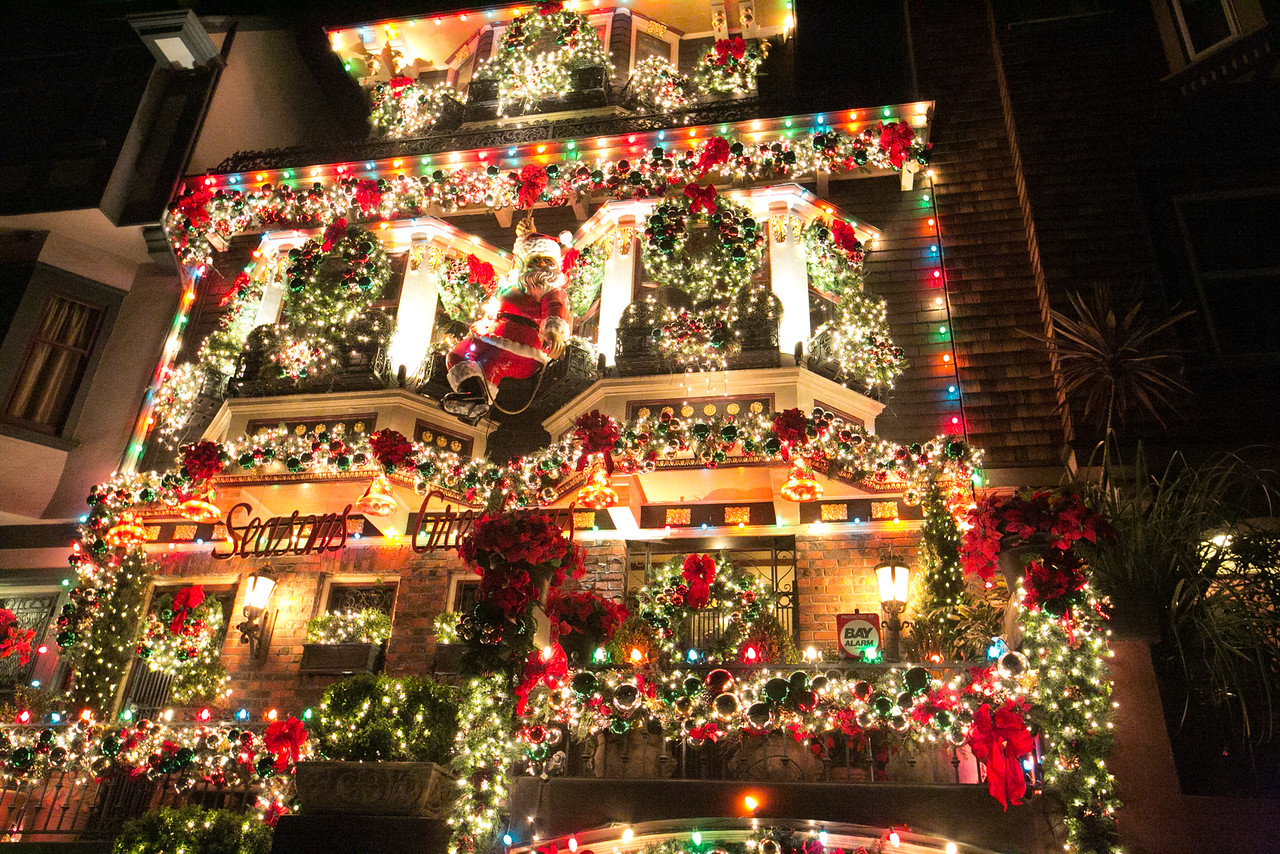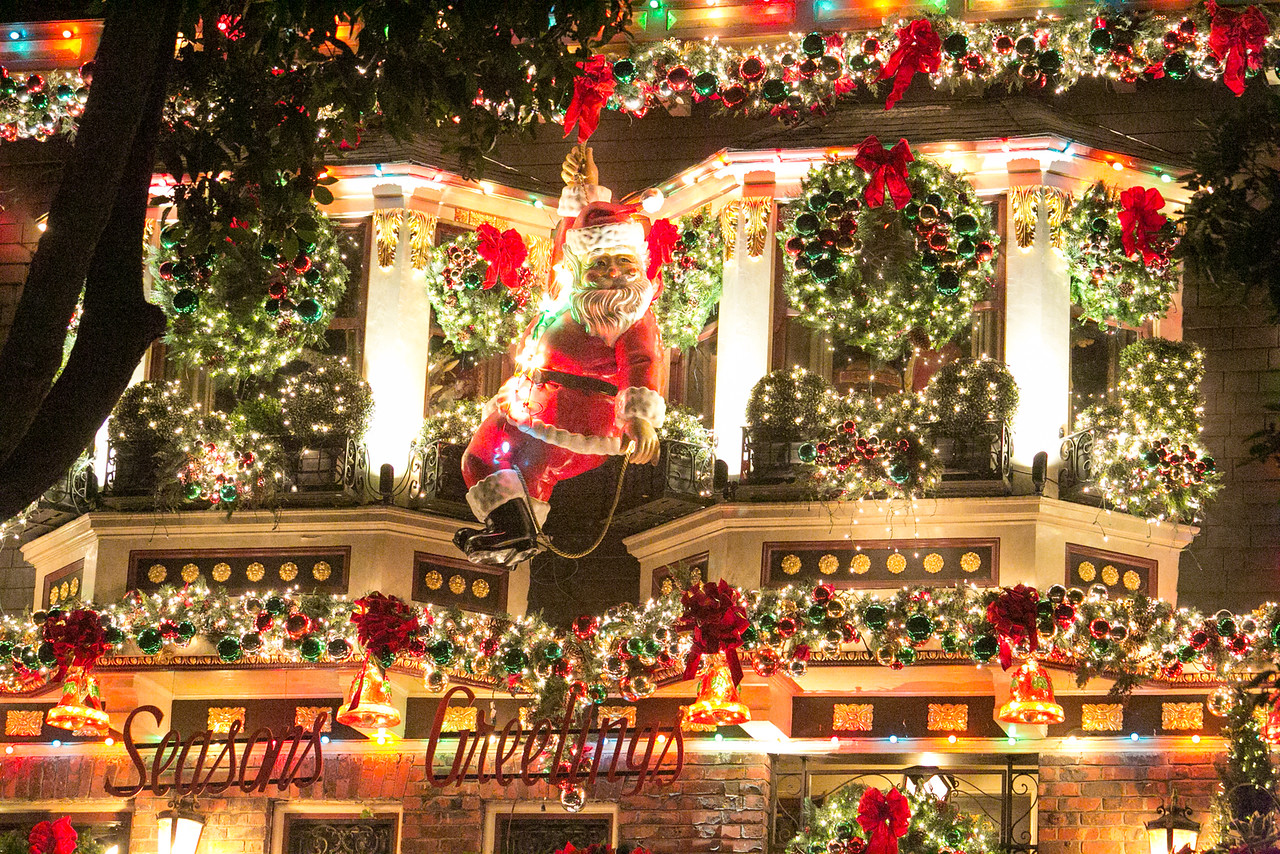 Castro Street (between 14th and Duboce)
Three stories lined with lights, stuffed with stockings and ornately embellished with ornaments, bows, flowers and wreaths of holly. All topped off with a larger than life Santa Claus rappelling from the roof.
And here are some bonus ones you might want to consider:
Fairyland Winterland at Children's Fairyland, 699 Bellevue Avenue, Oakland
For those with small children, head over to Fairlyland for free hot cocoa, holiday lights, fun rides, puppet shows and a parade lead by Santa Claus.


Pier 39 Christmas Tree
A classic and iconic 60-foot Christmas tree we affectionately nicknamed The Paparazzi Tree" for its overzealously flashing lights.


McLaren Lodge Christmas Tree, Golden Gate Park at 501 Stanyan and Fell
Nicknamed "Uncle John's Tree" after superintendent John McLaren. One of McLaren's final wishes was for the tree to be lit with Christmas lights. It is considered by many the "official Christmas tree of San Francisco." It is indeed the largest decorated tree in San Francisco (that we know of) and is over 130 years old. It can be found at the Golden Gate Park Panhandle entrance.