San Francisco Events in May 2017
April 28th, 2017
The month of May is the launch of "summer" in San Francisco, even though it doesn't feel any warmer or colder in the city. What makes May a great time to be in San Francisco is that it kicks off the street festivals in the city, Cinco de Mayo, Bay to Breakers, Memorial Day, and more.
With so many amazing San Francisco events in May, it's safe to say your social calendar will be full this month.
We all know the story of Cinderella. However, to see this magical and romantic fairy tale performed by San Francisco Ballet is a treat not to be missed.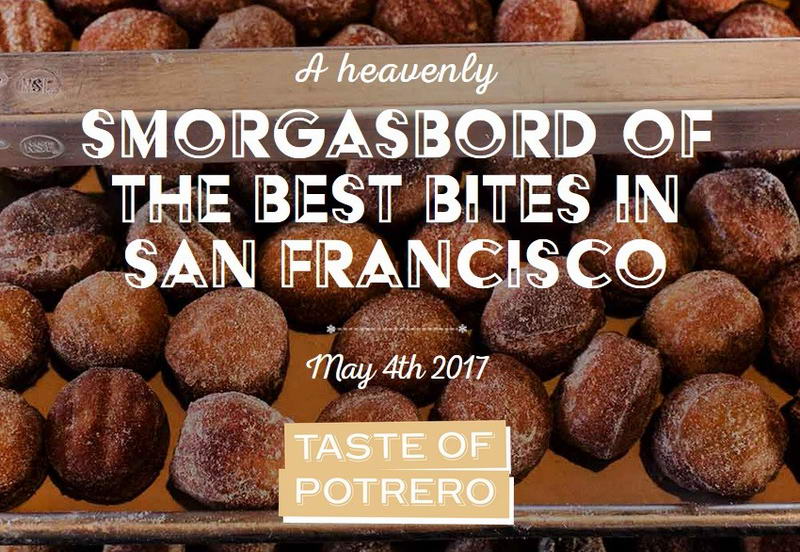 Back for its seventh year, this foodie fundraiser gathers some of the city's best restaurants and bars beneath one roof (at Pier 70) to benefit Potrero Hill's Daniel Webster Elementary School. Contributing restaurants include Liholiho Yacht Club, The Saratoga, Nopa, Barzotto, and Rooh.
Feeling in a charitable mood? Enjoy an evening of wine, fashion, women, and of course some killer shoes at this event. All net proceeds will benefit the Tenderloin Health Improvement Partnership, which is helping to transform the neighborhood and improve the health, safety, and well-being of the residents.
The tribes are gathering once again for this historic countercultural event to celebrate peace, dance in the streets, be inspired by art, shop exotic stores, and expand their consciousness. This year's theme is also celebrating the 50th anniversary of the Summer of Love.
Celebrate and support local manufacturers and the products that make San Francisco great during SFMade Week. This event includes factory tours of Ritual Coffee Roasters, pop-up shops, classes, and beer and wine tastings.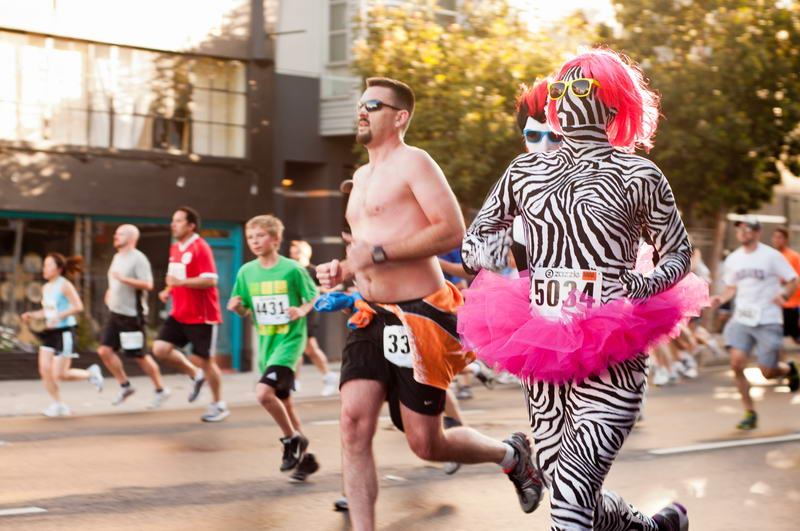 Photo by David Goehring
A quintessential San Francisco experience since 1912, this race is billed as the oldest continuous foot race in the world. The 12K race starts near the Embarcadero and weaves its way through the city finishing at the ocean. What really makes this race stand out are the creative costumes and, sometimes, a few naked bodies.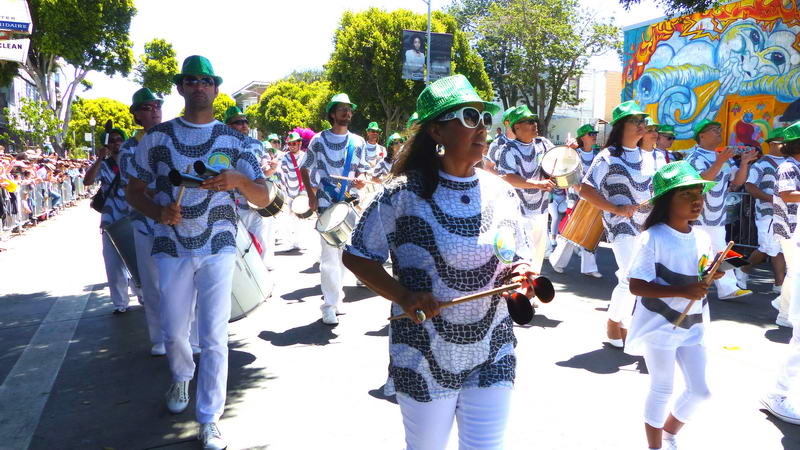 Photo by Carnaval.com Studios
The Mission District is transformed over Memorial Day weekend into a giant street festival as Carnaval celebrates Latin & Caribbean culture with music, art, and a colorful Grand Parade. Expect to see plenty of dancing, drumming, live music, brilliant costumes, delicious food and more than 400,000 in attendance over the two days.
Cover photo by Stephen Kelly