Neighborhood Guide: The Mission, The Tenderloin, and Russian Hill
September 21st, 2016
San Francisco – the city where you can have your cake and eat it too! Where in the midst of being in a concrete jungle, you can walk just a few blocks and you're in a tropical oasis, seemingly miles and miles away from reality.
Another great part – each neighborhood has its own culture, and heck, its own climates! From classic cable car-laden, hilly streets to trendy urbanite hang outs, it's easy to find your rhythm once you're in the neighborhood best suited for you. Your guide to three very uniquely different neighborhoods: the Mission, the Tenderloin and Russian Hill, awaits.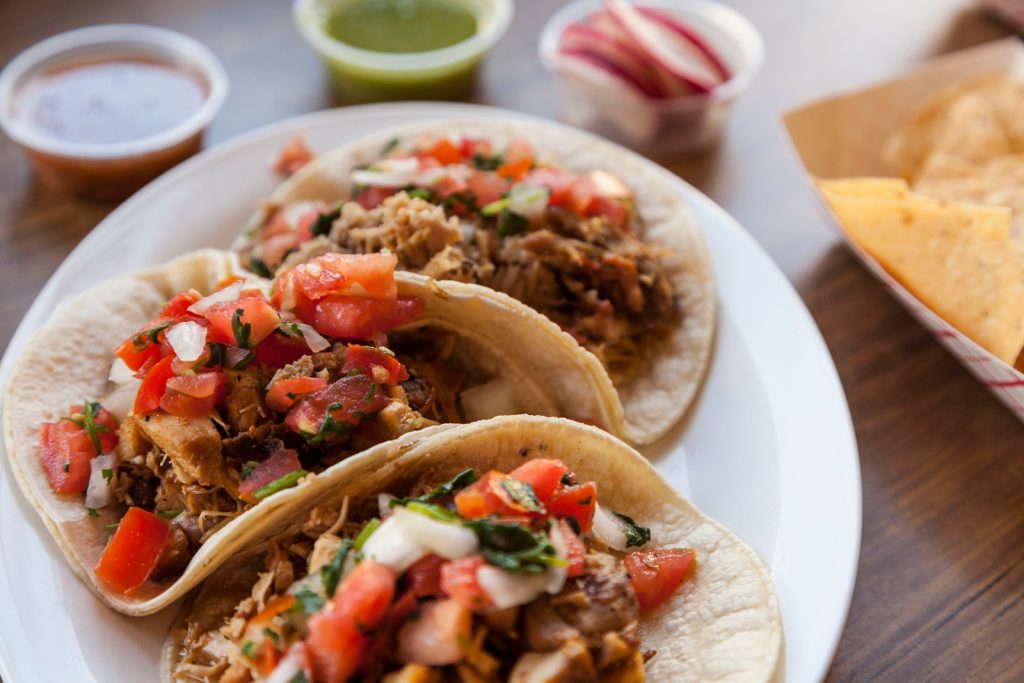 The Mission
Calling all hipsters, trendsetting urbanites and Mexican food-lovers, this is your neighborhood. The Mission is the sunny pocket of awesome conveniently located off Highways 101 and 280—perfect for Silicon Valley commuters. You won't find better Mexican food, dive bars, unique boutiques or street art anywhere else in the city.
Where to eat: Oh, the Mexican food! With Latin American roots, this hood has some serious taqueria cred. For a quick, cheap bite, hop into pretty much any taqueria such as La Taqueria on Mission Street. For something a bit more buttoned up, check out Tacolicious, Lolo's, Mission Chinese, El Farolito, Bar Tartine, and Limon. Oh, and be sure to hit up Bi-Rite for out-of-this-world ice cream once your dinner settles.
Where to drink: To start the weekend out with a bang, head to Zeitgeist for the very best in outdoor day drinking, El Techo de Lolinda for spectacular rooftop views, Trick Dog, Amnesia for live music, Lone Palm, Elbo Room, Dr. Teeth, and Shotwell's.
Where to hang out: On a sunny weekend day, hit up Dolores Park for a boozy picnic—it has some of the best views in the city and is dotted with palm trees. Check out a retro flick at San Francisco's oldest theater, The Roxie, get coffee at the original Philz, Sightglass or Four Barrell Coffee, and take a walking tour of the Mission's vibrant street art. Cameras welcome.
Check out our available apartments in the Mission.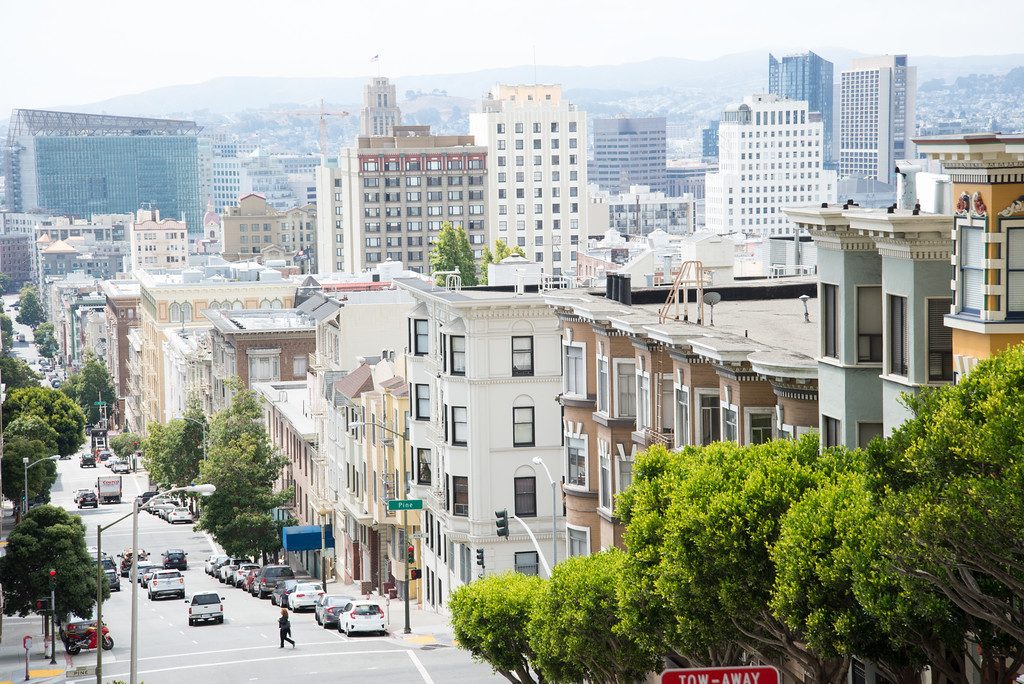 The Tenderloin
We'll be transparent: this neighborhood wasn't always a clear showcase. But thanks to significant updates and additions made in the past decade, the downtown neighborhood has a new lease on life. Situated just west of the Financial District, the up-and-coming area will suit every working professional: the foodie, the wino, the art gallery enthusiast and downtown dweller. And, what's better than getting to sleep in more and walk your way to work downtown?
Where to eat: San Francisco has some of the BEST Thai food out there. So when a restaurant is recommended, you know it must be especially good: try Lers Ros Thai, Saigon Sandwich for the best banh mi takeout, Brenda's French Soul Food, Mensho Ramen, and Farm:Table — the quaint, rustic breakfast and brunch venue that will make your entire weekend.
Where to drink: Despite its edgy exterior, The Tenderloin has some critically acclaimed drinking holes. Do not miss speakeasy vibes at Whitechapel Gin Bar, Pianofight for some serious entertainment, Rye, Jones for beautiful rooftop views, Bourbon & Branch (just seeing the bar alone will make your jaw drop), and Resolute Wine Bar. Truth be told, some of the city's best bartenders and mixologists are tucked away in the Tenderloin.
Where to hang out: Kayo Books for hard-to find paperbacks and a warm, vintage ambiance, The Royale for a great drinks and music, The Phoenix Hotel, where you can eat, drink and lounge in the old stomping grounds of legendary rock stars and icons, and Fleetwood, where you can find cheap art prints for your home.
Check out our available apartments in the Tenderloin.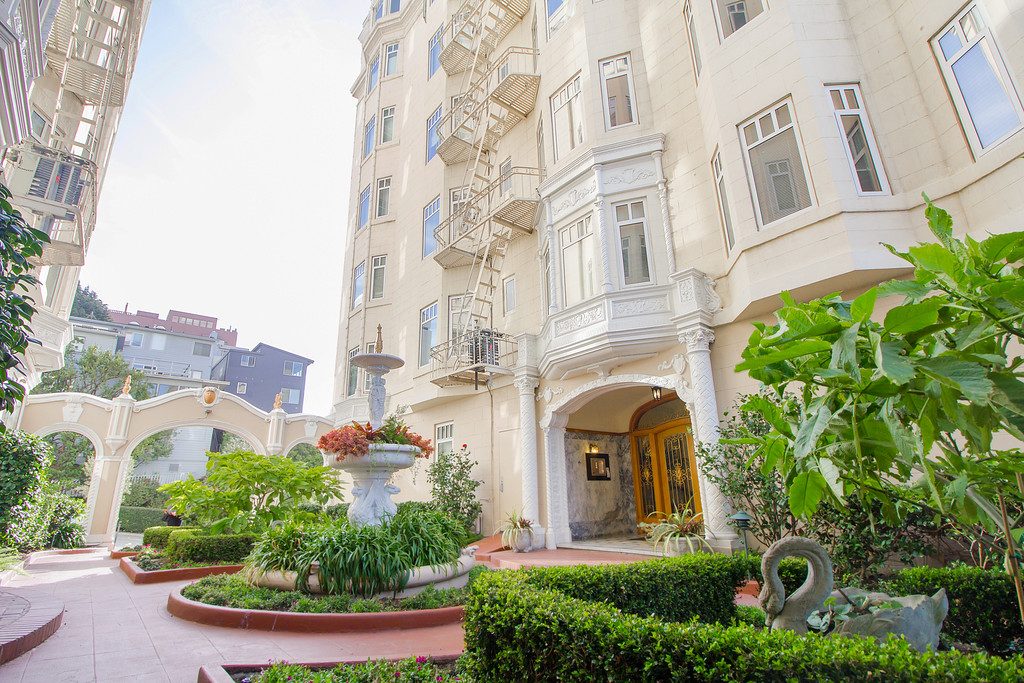 Russian Hill
For a classic San Francisco experience, Russian Hill has just that: quaint charm, cable cars, crooked streets and steep hills, and cozy corner eateries that would make you think you're on the streets of Paris.
Where to eat: The gastro pubs, the French fare, the quaint wine bars, oh my! Grab a book and leave the phone at home for a cozy corner dinner with a view. Head to: Leopold's for an Oktoberfest in Munich experience, Nick's Crispy Tacos for elevated Taco Tuesdays, Stone's Throw, Za Pizza for the family-owned pizzeria, Nook for breakfast, Swenson's Ice Cream and Saint Frank to feed your fancy coffee frenzy.
Where to drink: Russian Hill is a bit more wine bar style than rowdy pub (with the exception of Polk Street, a must for a fun night out). Check out Union Larder for a charcuterie and cable car view, BarNua, Café Meuse Wine Bar, and Tonic for trivia night.
Where to hang out: Get your walk on by climbing all the hills such as Lombard Street, take a cable car ride, chillax in Ina Coolbrith Park, and tour Macondray Lane, the block made famous in Maupin's Tales of the City, lined with cute cottages—swoon. And most importantly, bring a book and park yourself at a wine bar or café to enjoy a much-deserved staycation.