Let's Tenderloin
May 5th, 2017
Featured Artwork by Satyr @satronimus
The Tenderloin District—the name alone can be polarizing. For some, it's the area in The City to just avoid. To the people who live here (and the many visitors), it's authentic San Francisco. But take note, this is not Russian or Nob Hill, The Tenderloin is a little rough around the edges, unvarnished, and uncensored, but it's come a long way since its seedier times.
That being said, it's one of the most colorful areas in the city, with an alley garden called the Tenderloin National Forest, awesome murals, great music, great food, and an actual vintage Airstream on the roof of a building (on Turk near Taylor). If you're looking for fun and frolicking, there are plenty of bars, clubs, and restaurants, many with world-class food and craft cocktails.
Bourbon & Branch takes drinkers back to the speakeasy days with dim lighting and secret passwords. To get in, make a reservation, and then buzz the door on Jones and give them your password. There are actually several different hidden rooms and secret entrances, the most exclusive being Ipswitch, found down a secret stairway and named for the original speakeasy in this location in the '20s.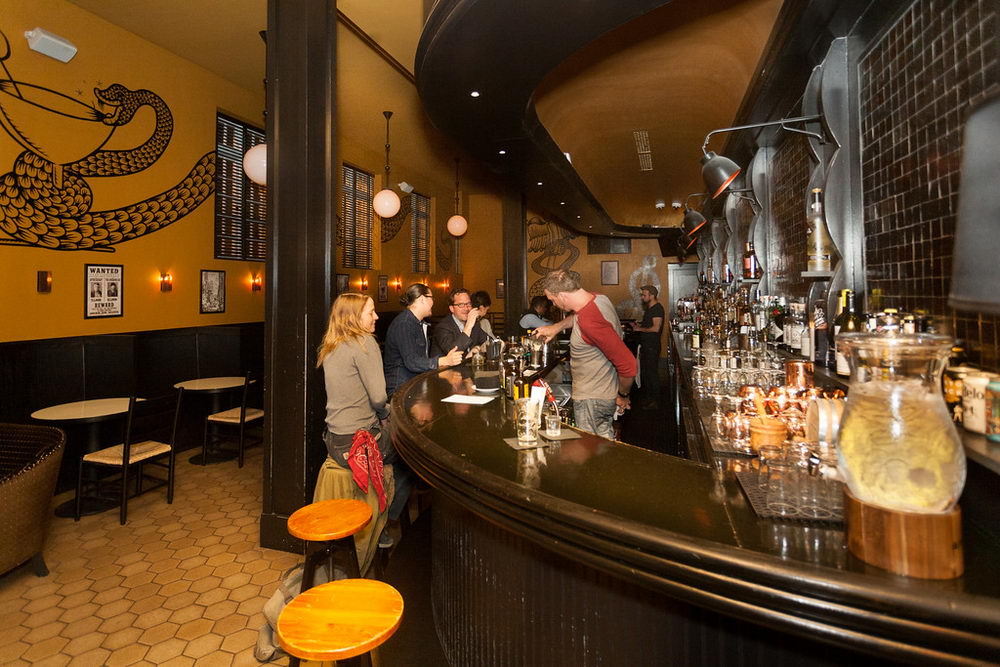 RxBar pays homage to liquor's quasi-medicinal era during prohibition, so you'll find words like Rexall and Bartell on their cocktail list. It's a classy neighborhood bar with a friendly vibe; you'll take your medicine and you'll like it.
Whitechapel Gin Bar is hard to beat for authentic craft cocktails, and gin is their specialty. The place feels very British in a London Underground kind of way and they serve curry chips, bone marrow, and fish and chips. They claim to have the largest selection of gin in North America and they love to show off its versatility.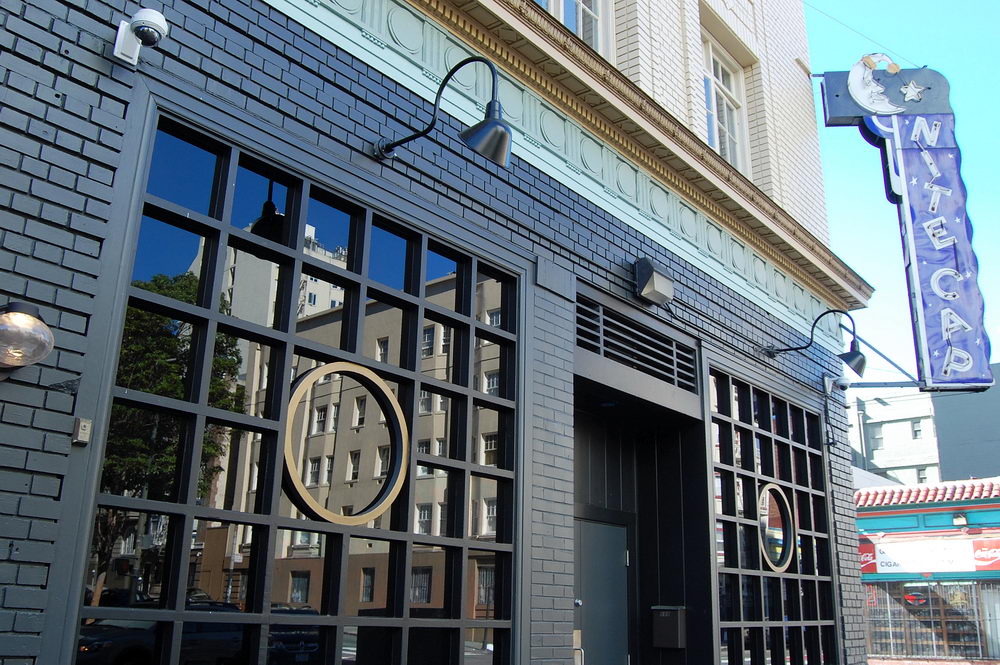 Nite Cap Bar is a friendly local bar with a pool table and TVs to catch the game. Attentive bartenders and a great atmosphere.
Jones (or 620 Jones, depending on who you talk to) is the rare outdoor bar in this concrete jungle and it's definitely worth a stop. Actually more of an indoor-outdoor-restaurant-bar, the food is great, the heated terrace is welcoming, and the music is wonderful. The multiple bars are cash only, so come prepared.
The Tenderloin has been a music hotspot since the roaring twenties, and Black Cat takes its name from the original club in the neighborhood decades before. They have a dining room upstairs and a reservations-only jazz club below.

Resolute is for the wine lovers in your crowd and it's low-key and relaxing with a great selection of vino. It's also a great place to stop in before dinner at Mensho.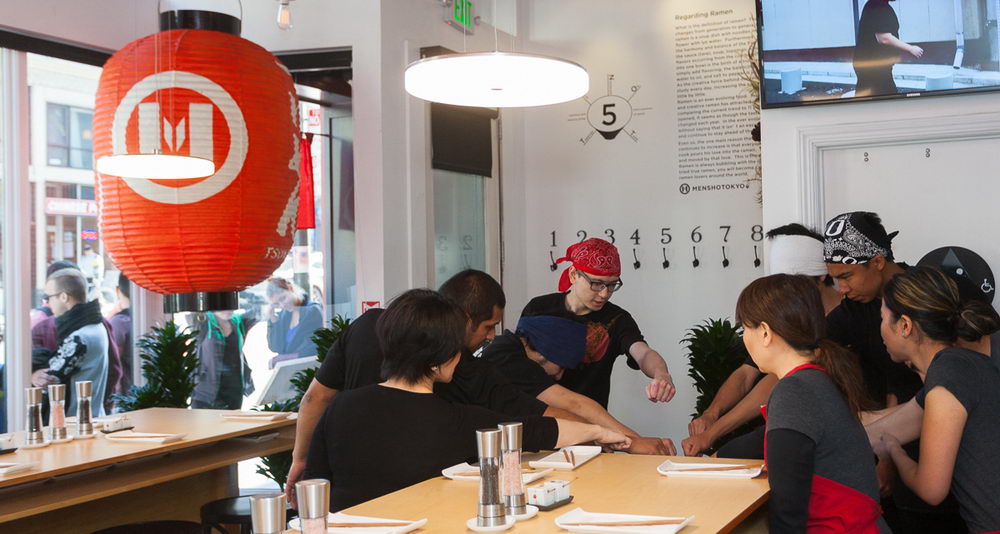 Employees do their ceremonial fistbump before they open to the eager folks lined up outside
Mensho Tokyo is a world-famous ramen bar and one of Japan's most highly acclaimed. This was their first expansion outside of Tokyo and if you've never had real ramen, this will blow your mind.
Rusty's Southern North Carolina-style barbecue is a stand-out, and if you think all barbecue is the same, shut your mouth. They serve a Lexington-style pork shoulder with a sauce that's tangy and vinegar based. They slow roast it for 13-14 hours over hickory, and then it's finely chopped.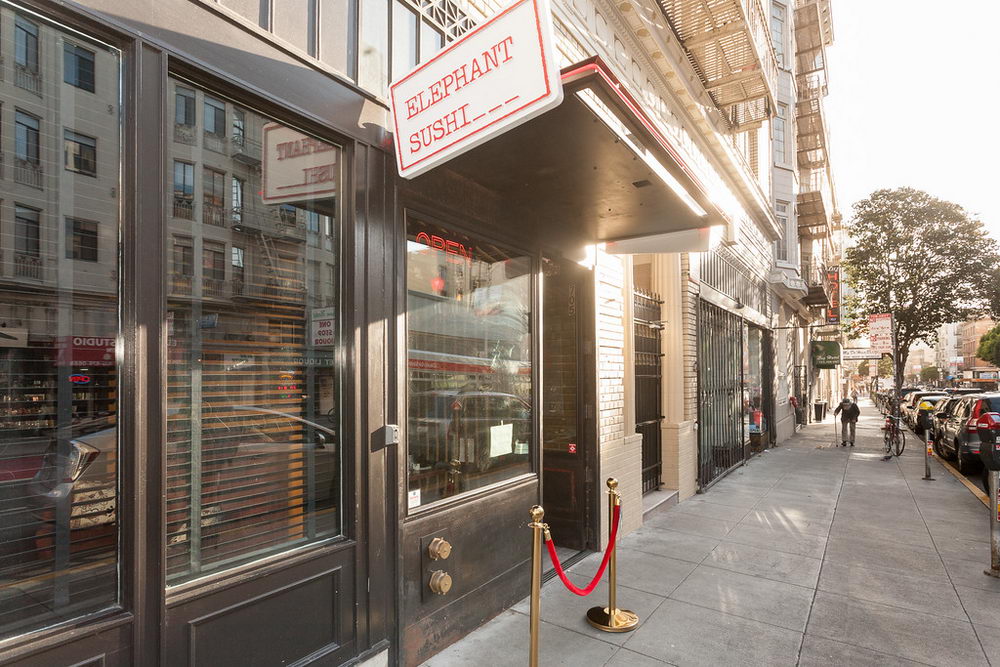 Elephant Sushi is one of the best spots in town, but plan ahead. Just 12 seats wrap around the bar and the wait can be long. It's cozy, the service is great, and the seafood is very, very fresh.
Brenda's French Soul Food is the real deal and a local staple for brunch. Rich and delicious, try the crispy pork belly cheddar grits with a poached egg or the crawfish beignets. Open for lunch and dinner too, this is authentic Southern comfort food.
Saigon Sandwich is a tiny spot on Larkin between Turk and Eddy, but it's a huge hit with the locals. Many swear it's the best banh mi in the city, with perfectly toasted French bread and good portions of meat fillings. All at a great price.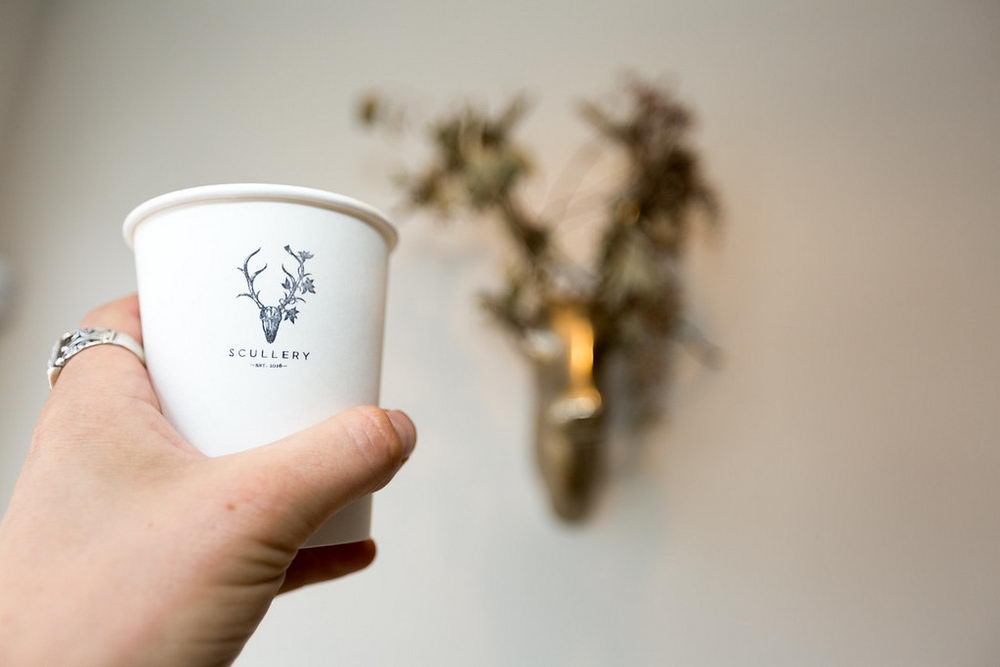 Scullery is a quaint and proper little coffee, tea, and toast shop in the heart of the Tenderloin. They serve Welsh rarebit and a perfect avocado toast, and you have to try the nitro cold brew made with a little sweetened condensed milk.
George and Lennie on Golden Gate Avenue serves Four Barrel and De La Paz coffee and it's one of the best little coffee shops in town. Try the butter coffee. No, seriously.
Once you've been overstimulated by it all, it might be time to try a Japanese bathhouse for something completely different. There's a communal soaking pool, steam room, and sauna, and they also serve unique food options as well as beer, wine, and sake.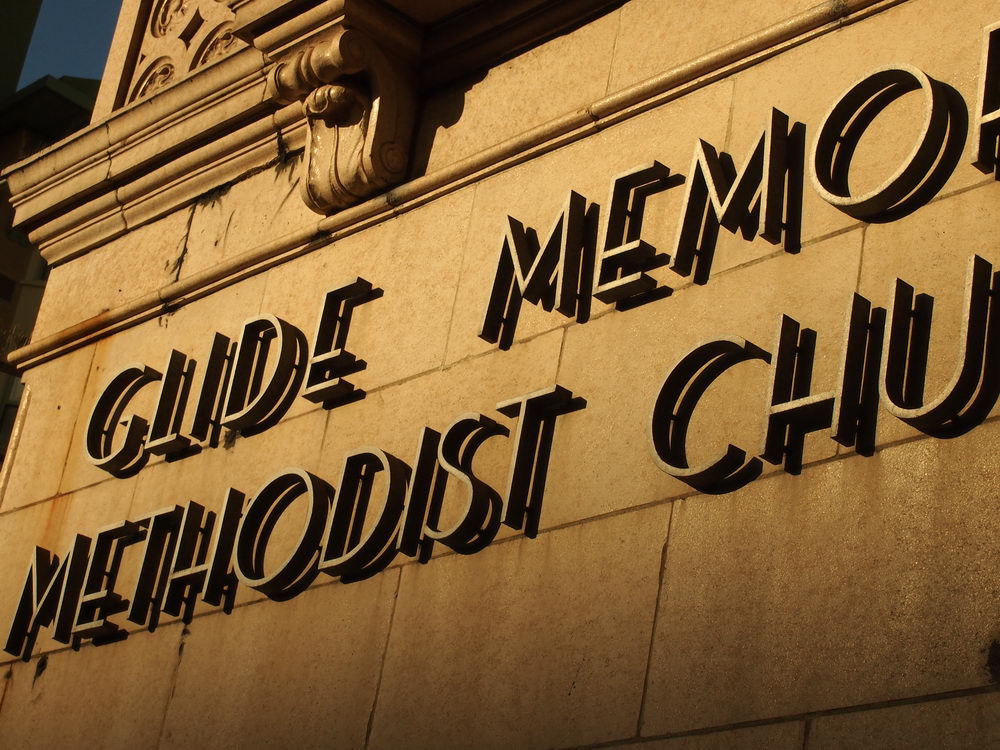 You've indulged. Even over-indulged. And now you'd like to revisit your center. Welcome. Glide is nondenominational, multicultural, spirited, and accepting, and the perfect place to rediscover your spiritual energy. Even if you're not in the least bit religious, a Sunday morning here could be life changing.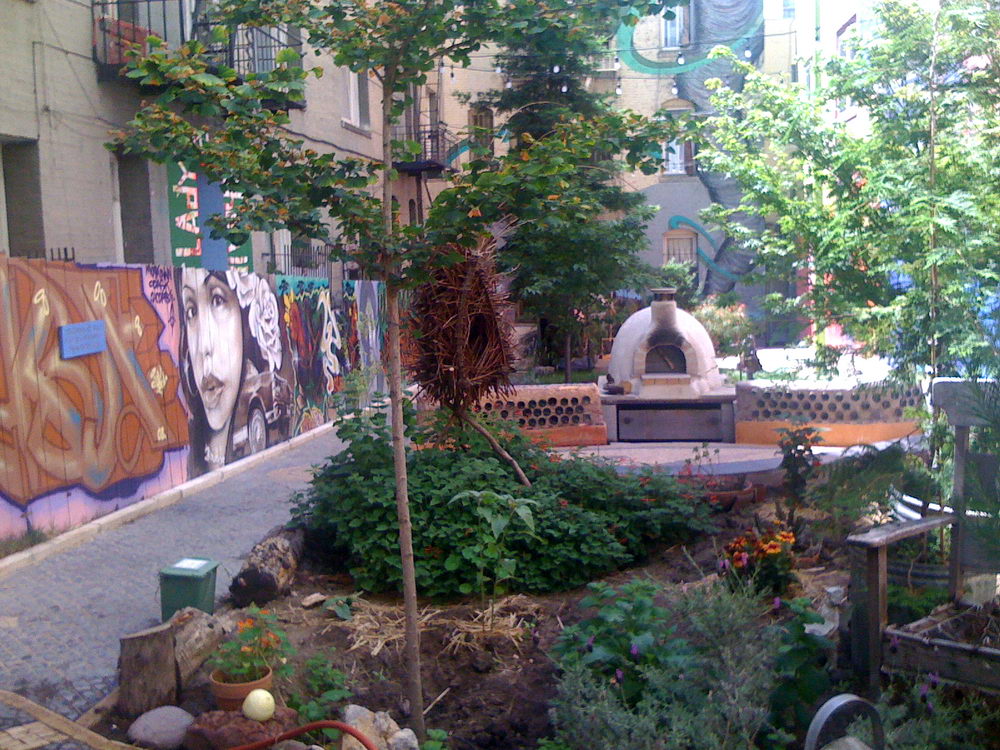 Courtesy of Dinah Sanders
Tenderloin National Forest was once a rundown alleyway until it was reclaimed and beautified into a vibrant community commons. They closed the road to traffic and added a sculptured gate, then painted murals, planted trees, and put in vegetable and flower gardens. It's on Ellis between Cohen and Leavenworth.
Father Alfred E. Boeddeker Park is a nice little neighborhood park with beautiful murals and pick-up b-ball games.
The Tenderloin is one of the most historic, most genuine, and most up-and-coming parts of the city, so check in and soak up some real San Francisco.