Best Burgers in The City
April 28th, 2021
San Francisco is famous the world over for great food. Asian fusion, Italian, Dungeness crab, and sourdough bread top the list, but what about The City's burgers? Who doesn't love a juicy, sizzling hamburger?
In this list we've included some personal favorites, but burgers are kind of like pizza—it gets very subjective very fast. Some people like a good, old-fashioned, American cheese original, and some prefer a foodie version with all kinds of exotic toppings. So this is by no means a definitive list, just a few you should definitely give a try, and in no particular order. We even have a veggie burger on the list, but it's unlike anything you've tasted before.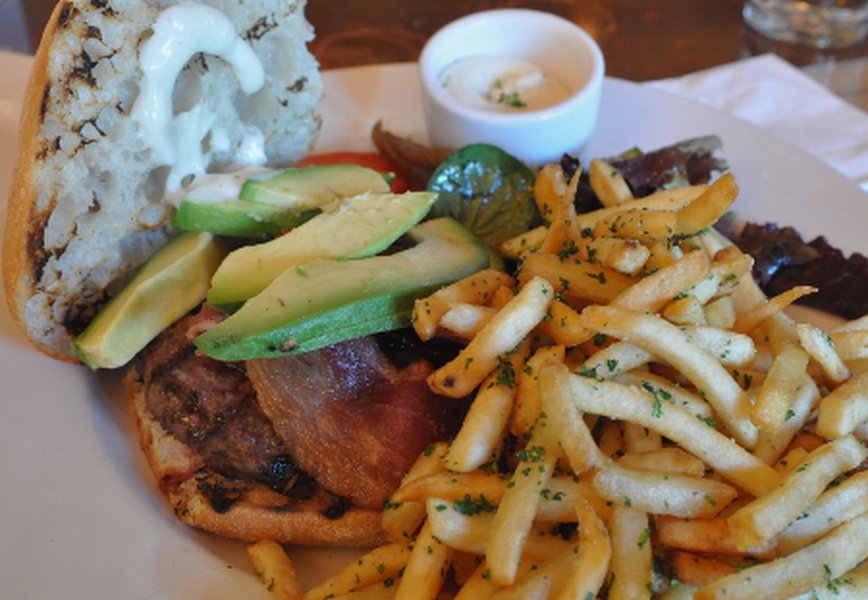 Chez Maman
In Potrero Hill and Hayes Valley, if you like a burger with a side of escargot, this is your place. They're known for their French cuisine, but the burger is out of this world, especially when you start throwing on some add-ons: brie, bacon, avocado, mushrooms. They also have an excellent fish burger made with grilled salmon.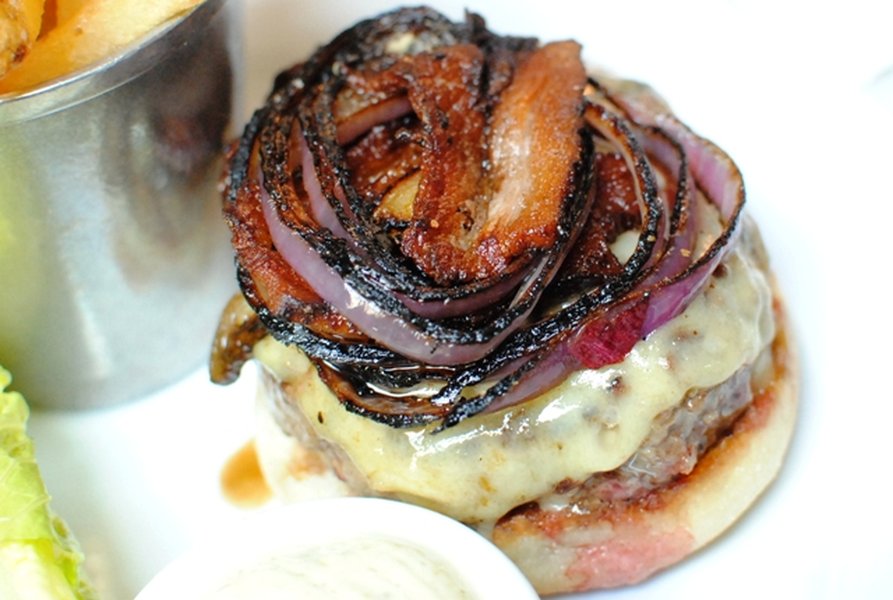 Spruce in Laurel Heights serves their Spruce Burger in the bar, but it will put you back $19. It is a big, beautiful burger and one of the best in the city, and it comes on a house-made English muffin. Try to save room for the beignets for dessert.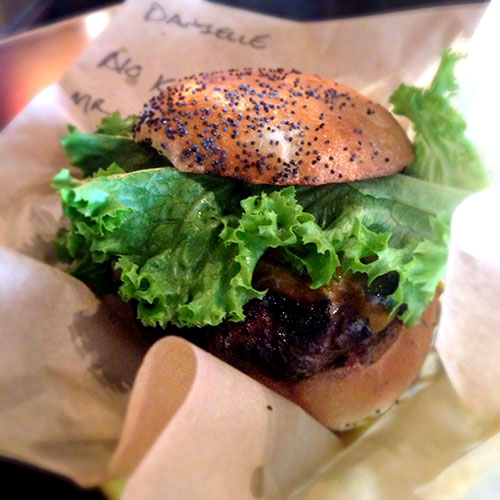 Rosamunde in the Mission has the best deal on the list. Once only available on Tuesdays at their Lower Haight location, now you can grab this delicious burger any day at their Mission District location. It comes with all the toppings (including a side of fries) and you can also get a pint of your favorite beer too.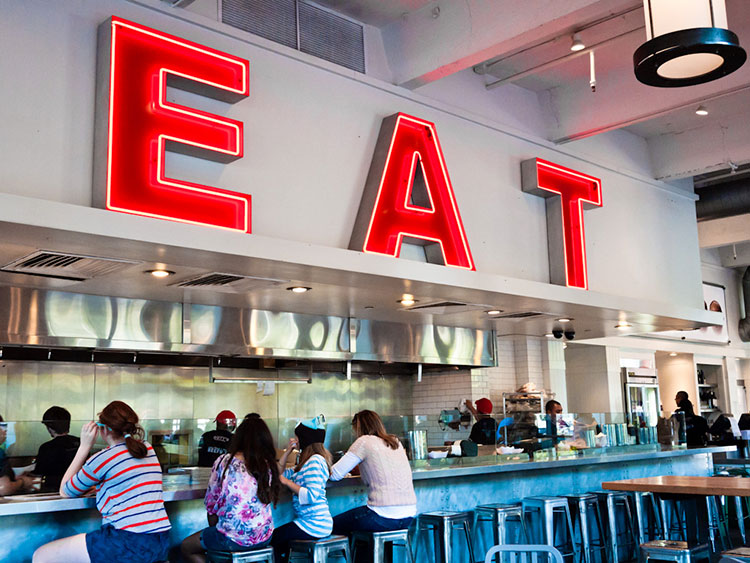 Photo by Charles Nadeau
Gott's Roadside, in Embarcadero, has a retro diner motif and they serve a good old-fashioned burger. They use Niman Ranch beef and local ingredients when possible, like their Point Reyes blue cheese and Zoe's bacon on the Western Bacon Blue Ring. The California Burger comes with a fried egg, bacon, and balsamic onions.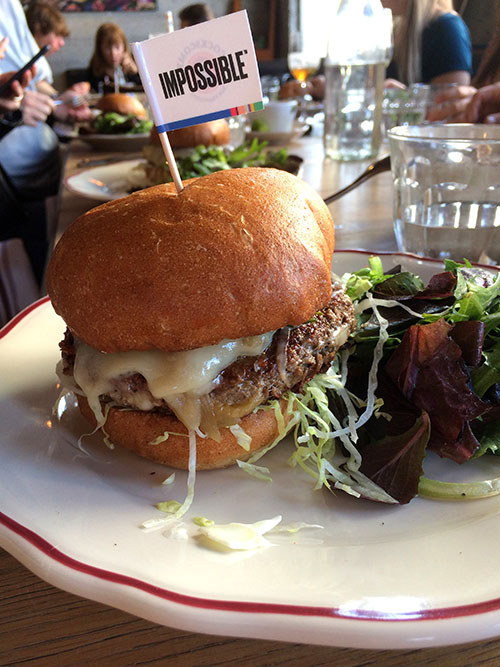 Cockscomb in the SoMa is last but not least, with the best veggie burger you've ever tasted. It's called the Impossible Burger and it's been in development for five years (and it has some serious financial backing behind it). It's only served in San Francisco here (at lunch) and at Jardinière (in the bar and lounge after 7:00 p.m.). Created from wheat protein, potato, coconut oil, and the secret ingredient, heme, derived from yeast. Served with Dijon, gruyere, caramelized onions, and butter pickles. It tastes so good, and so meaty, some vegans and vegetarians think it's a little too beefy.
There are just too many great burgers in San Francisco for one blog post, but this is our short list. We could have easily included a dozen more, but you can't go wrong with this bunch.
Cover photo of Gott's Roadside burger by Jun Seita