The Fire Recovery is Far from Over
November 9th, 2017
Tom and Linda Scheibal's daughter Blaire was out walking early on the morning of October 9th with her husband. Blaire was due to have her baby that day, and she remembers looking up and commenting on how beautifully golden the light was. Moments later, they both realized the intensely orange sky was due to flames and billowing smoke that were fast approaching from the nearby Calistoga hills.
Linda was awakened by a pounding on the door, and the household sprang into action. Just like thousands of others fleeing the Tubbs, Nuns, and Adobe fires in Napa Valley, they had little time. They alerted as many neighbors, friends, and family as they could and left with little more than the clothes on their backs.
Tom and Linda's family was more fortunate than many. They escaped the area and made their way to San Francisco. Through RentSFNow, their extended family of six adults and their dog were able to stay rent-free in one of our apartments until they could return home (which was thankfully saved by the heroic work of firefighters). But in the meantime, Blaire had her baby while staying in San Francisco. She named her Goldy, as a permanent reminder of that terrifying day and a happy miracle.
RentSFNow was happy to help the Scheibals and several other families in the aftermath of the fires, but there is still much work to be done to help people get back on their feet. It was the deadliest fire in our state's history, thousands lost their homes, and a month later many are still facing massive cleanups and the prospect of starting over. If you'd like to pitch in, we've put together a partial list of fundraising events in the Bay Area for you, and we've also included organizations you can donate to directly to help those in need.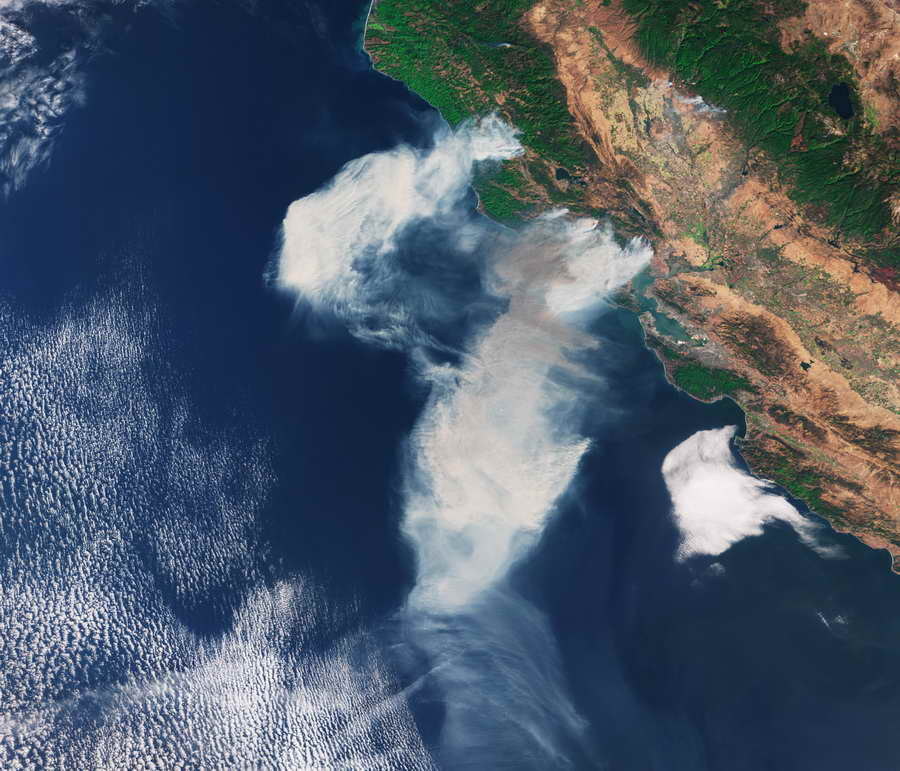 Donations
Redwood Credit Union has a link to North Bay Fire Relief fund on their site to assist fire victims and aid relief efforts. 100 percent of donations go directly to support those affected.
Northbay Fire Donations is a searchable database of nonprofits, events, services and more supporting fire relief.
Rotary of Sonoma Valley has a donation page for victims, evacuees, and first responders of the wildfires.
The Napa and Sonoma County Fire Relief campaign is collecting money that will go directly to those firefighters. The funds will be spread out to organizations like Sonoma Valley and Fire Rescue Authority, Napa County Fire Department, and Lake County Fire and Rescue.
This is the official fundraising platform for Bay Area Firefighters and Families who've lost their homes in the Sonoma and Napa firestorm of 2017 and it's managed by IAFF Local 1775.
The California Fire Relief homepage on GoFundMe is an excellent source of specific campaigns for those affected by the wildfires. You can help worthy causes like the Safari West employees, an autism school, or a 10-year-old amputee.
Santa Rosa Junior College was hit hard by the wildfires and more than a hundred students, staff, and faculty members lost their homes, and thousands more were displaced. SRJC has set up a fire relief fund with all proceeds going directly to the school population affected.
An estimated 28,000 undocumented immigrants live and work in Sonoma County. Due to their immigration status, they're not eligible for FEMA assistance. Undocufund makes it possible for one of Sonoma County's largest and most important populations to receive the aid they desperately need.
Craft breweries across Sonoma County have joined together to create an exclusive "Sonoma Pride" beer with all proceeds going directly to wildfire victims.
Sonoma Magazine is supporting Sonoma County artists and designers who've lent their talents to creating unique handcrafted goods, with all proceeds going to benefit those affected.
Buying wine directly from Sonoma County wineries is one of the best ways to help victims of the wildfires. Here's a list of seven wines you can buy right now to help those affected.
NorCalFireResource is a one-stop shop for all your fire-related questions including a place to list available properties for those displaced by the fires. They offer housing assistance, ways to donate, and links to other resources. The site is particularly focused on those looking for mid- to long-term housing.
SonomaCountyRecovers.org offers a place to list available properties and to sign up if you're seeking housing assistance. People can also call (707) 766-8800 for finding roommate matches both for those seeking housing and for those who have extra rooms to rent out.
Airbnb launched its Disaster Relief program to facilitate housing for those displaced in the Napa, Sonoma, and Santa Rosa areas. The company is also seeking out those in nearby areas willing to offer space in their homes for evacuees.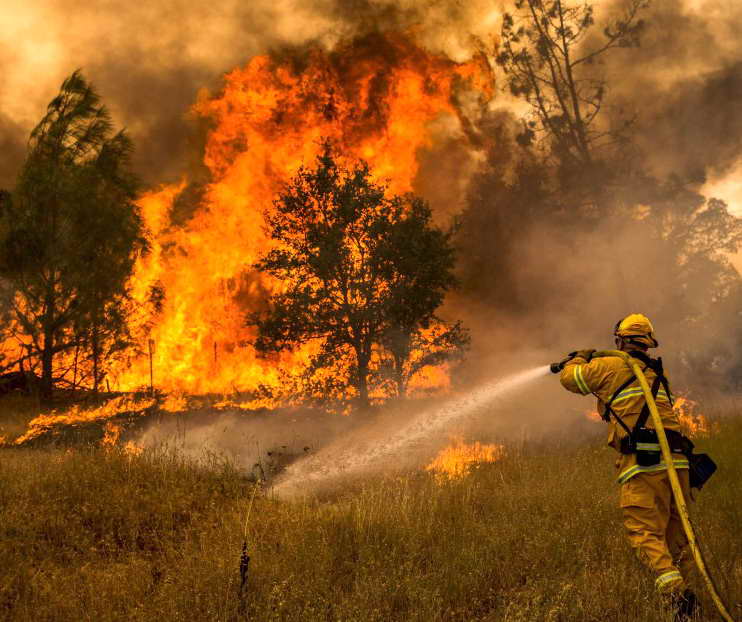 Events
Thursday, November 9th 6pm – 8:30pm
Taste of Anderson Valley is put on by the Anderson Valley Winegrowers Association and they're donating 50% of the revenue collected to fire relief efforts in a silent auction in San Francisco. 33 wineries and 1 cidery will be pouring at the Golden Gate Club on the Presidio.
$75.00, tickets available at the door
Monday, November 13th 7pm – 9pm
The Sloe and Steady Cocktail Competition pits bartender against bartender for bragging rights, and 100% of the ticket sales go the Sonoma County Resilience Fund for recovery and rebuilding. It's being held at The Drawing Board in Petaluma.
Tickets are $10
Wednesday, November 15th 5:30 pm – 8:30 pm
Zinning for the North Bay offers wine tasting, appetizers, and music at Urban Plates in Pleasant Hill. All proceeds go to the North Bay Fire Relief Fund.
Suggested donation of $20; sponsorship opportunities available
Friday, November 17th 6pm – 8pm
Sam's North Bay Fire Relief Soiree is hosting a cocktail party featuring hors d'oeuvres, a shellfish station, cocktails, and fine wines.
Tickets are $150; $100 of every ticket goes to Tipping Point Emergency Relief Fund and Restaurants Care through the Golden Gate Restaurant Association
Cocktail attire encouraged
Friday, November 17th 5pm – 8pm
The Fighting Fire With Love Benefit Concert will feature live music, drinks, and dancing and all proceeds will benefit the Sonoma County Resilience Fund and animal rescue groups. It's being held at the Noe Valley Town Square.
Tickets by donation
Saturday, November 18th
The For the Love of Napa benefit features Michael Franti & Spearhead at the Robert Mondavi Winery in Oakville. Vintage Trouble opens.
SOLD OUT, but check for resale tickets on Lyte
Sunday, November 19th 7:30 pm
Symphony Relief: A Benefit Concert for the North Bay. This special event features Michael Tilson Thomas, the SF Symphony, SF Symphony Chorus and guest stars in a program of works by Beethoven, Tchaikovsky, Copland, and more at Davies Symphony Hall in San Francisco. Proceeds go the North Bay Fire Relief Fund and the Sonoma County Resilience Fund.
Tickets: www.sfsymphony.org
Thursday, November 30th
The 2017 SF NACE Gala: Fundraiser for Wine Country Fire Relief. This year NACE has decided to use their annual gala to raise funds to support those in need during this difficult time, and specifically for their friends in the industry. They've partnered with the SEARCH Foundation to ensure that the funds raised from the event go to event professionals in the area that have been affected by the wine country fires.
Tickets are $120 to $150
Check for additional resources in your area, and do what you can to help our neighbors to the north. The fires may be out, but much of the work is just beginning.