10 Best Spots for Cheap Lunch in SF
July 18th, 2017
Finding cheap lunch spots in San Francisco can be challenging. And cheap is a relative term when we're talking about one of the more expensive cities in the US. Which is why it's so important to find something tantalizing to your taste buds while still getting your money's worth. Here's our top 10 picks for delicious, "less expensive" lunch spots in the City.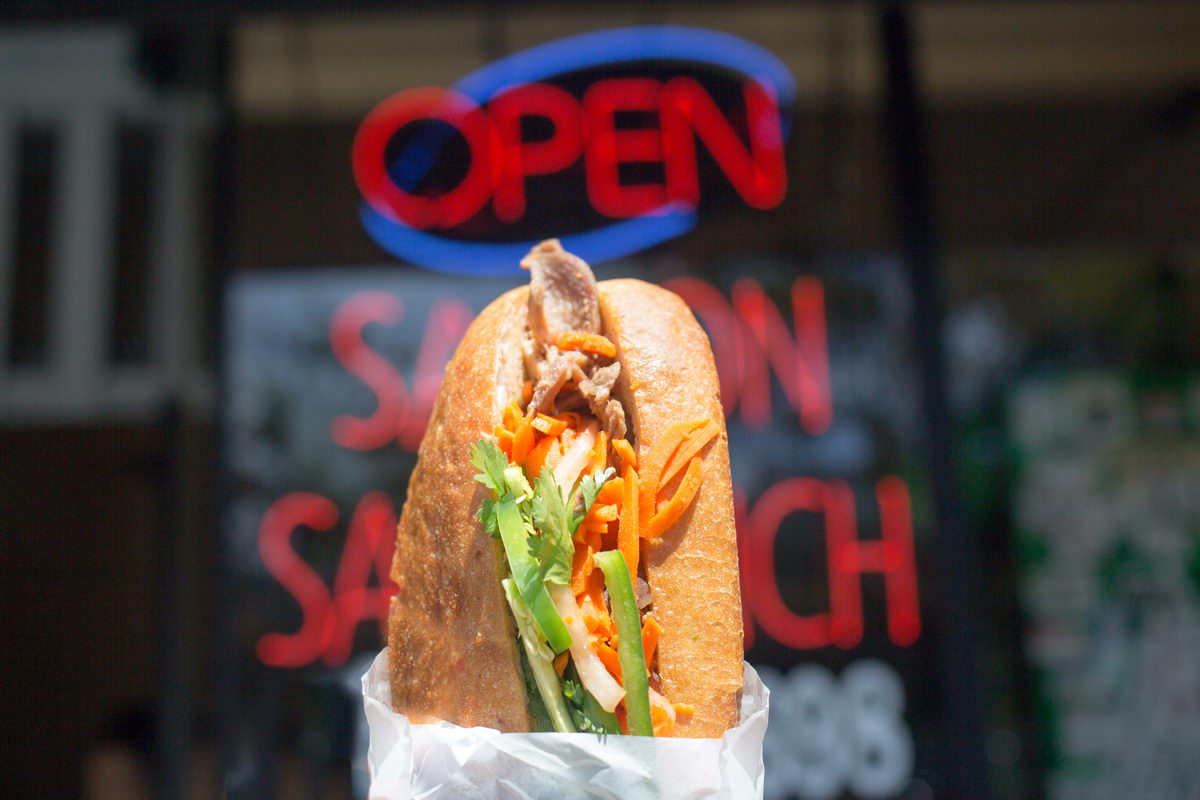 Saigon Sandwich
This unsuspecting sandwich shop is located in the Tenderloin on Larkin between Turk and Eddy. Get ready though, this might be the best Banh Mi you've ever put in your mouth—and we're pretty darn sure it's the most affordable at right around four bucks. There are plenty of options for toppings and the service is incredibly fast.
Yo Yo's
Between Battery and Sansome on Pacific is a mom and pop Japanese heaven. Not only is the service here fast and friendly—the food is delicious and very affordable. This is a cash only operation so be prepared. We personally recommend the soba noodles, the perfect comfort food, and you can get a full order for around five bucks.
HRD
You'll find HRD near AT&T Park on 3rd and Taber. This Korean-Mexican fusion spot has some really interesting flavors that you won't find elsewhere. The food is flavorful, delicious, and priced just right. Portions here are quite large so you're getting your money's worth. This place has been featured on Food Network for their spicy pork kimchee burritos; a must-try if you stop in (around ten bucks).
Pancho Villa
Holy guacamole! If you're looking for affordable and delicious food then you'll find it at this taqueria located in Union Square on Bush between Taylor and Mason St. The chicken asada super burrito here is amazing and is well priced for the portion (around $8.50). Lunch lines can get pretty long so calling in ahead could save you some time and sanity.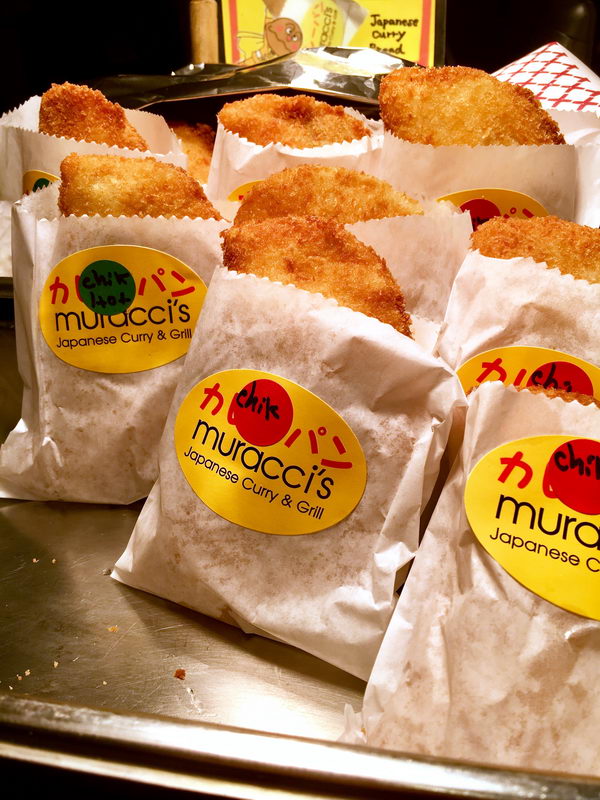 Muracci's Japanese Curry and Grill
If you've never had the chance to partake of Japanese curry dishes then you've got to make a stop here. You'll find Muracci's on Kearny St. between Bush and Pine. The prices here are excellent and the food is top notch ($11.50 for the chicken katsu curry). There's a real lack of seating however, so it may be prudent to order to go—but hey, eating standing up can burn a couple extra calories.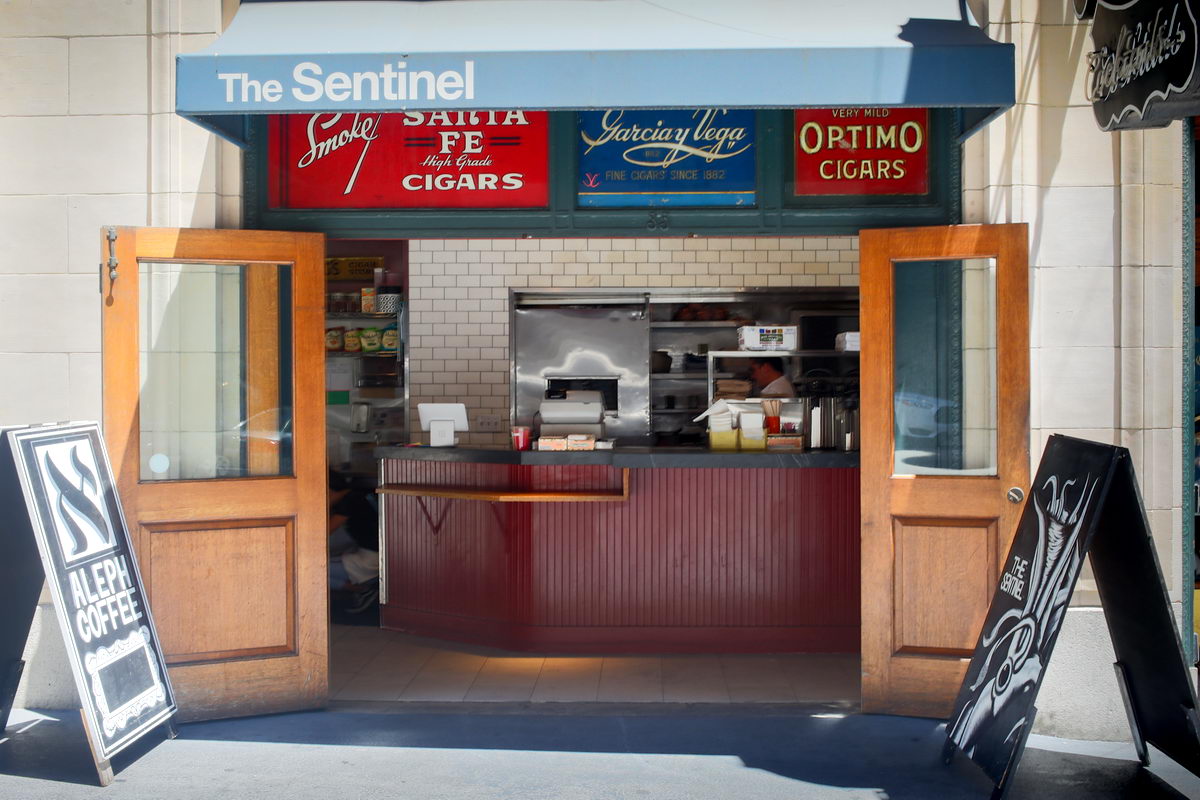 The Sentinel
This place is a hidden gem in the City. It's pretty easy to miss it on New Montgomery between Stevenson and Jessie St, but man oh man are these some delicious sandwiches. Not only does this place have some great lunch prices, it has to-die-for fresh baked muffin tops—perfect to grab in the mornings for a sweet breakfast treat.
Souvla
In a city with few options for great Greek food, we truly appreciate this spot for rotisserie meat pitas ($10-13), Greek fries or frozen Greek yogurt (we recommend the cherry sauce option). We love the lamb, and their salad isn't the cheapest but it is a hearty portion. The first Souvla opened in 2014 in Hayes Valley and the second opened this summer on Divisadero.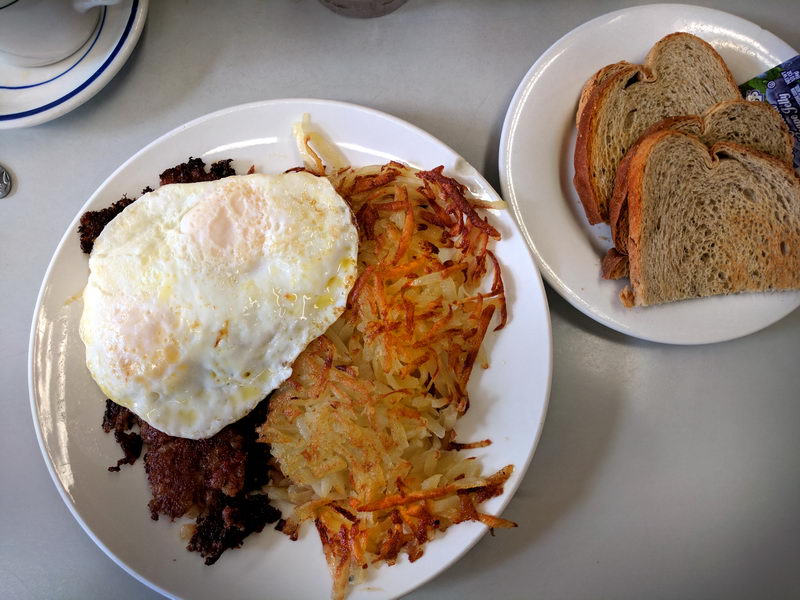 Golden Coffee
This old-school Lower Nob Hill diner with counter seating serves a hearty breakfast and lunch with standard breakfast options plus Chinese fare. They serve breakfast all day and it's a great stop if you're near Union Square. Cash only; on Sutter.
Popsons
Yes, we love In-N-Out like everyone else, but Popsons serves a great single cheeseburger for $6.25. It's one of the newer "upscale" fast-food-style burger joints and they have two locations: one on Townsend near AT&T Park and another on Market at 6th.
MealPal
Last but not least, MealPal is an online lunch program that lets you order ahead from a variety of local spots. You find your meal, choose a pickup time, and usually skip the line. Your lunch is packed up and ready to grab and go. But the best part is the price. Depending on which subscription you sign up for, lunch comes out to around six bucks no matter which place you pick.
So there's our list. These options may not beat a five-dollar footlong price-wise, but we think they taste a lot better.