Soundwaves and Sunshine: Summer Music Festivals in the Bay Area
July 13th, 2023
Nestled amidst the stunning landscapes and bursting with cultural diversity, the Bay Area is renowned for its rich music scene, celebrating a wide range of genres and styles. From the foot-stomping beats of Hardly Strictly Bluegrass to the soulful melodies at Stern Grove, there's something for every music lover to enjoy. So grab your sunscreen and shades, put on your dancing sandals, and get ready for an unforgettable summer of music and celebration in the Bay Area. The festivals await, and you won't want to miss a beat!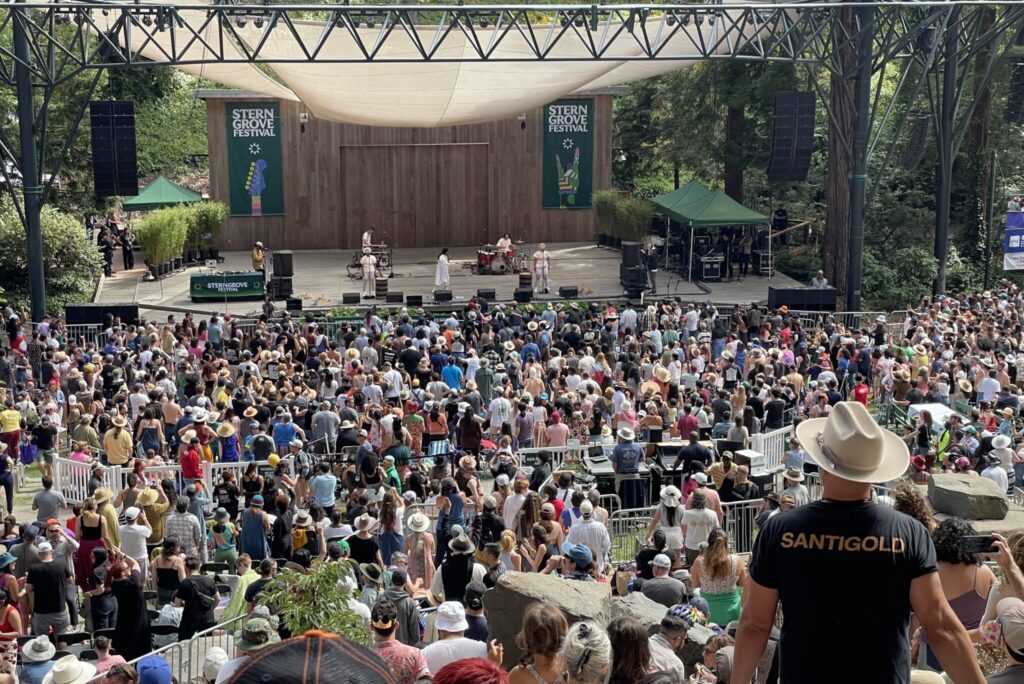 June 18 – August 20
Sigmund Stern Grove, 19th Avenue and Sloat Boulevard, San Francisco
Free, Reservations Required


Stern Grove, San Francisco's oldest music festival, is gearing up to celebrate its 86th anniversary this year. From June 18 to August 20, this multi-weekend concert series offers a captivating experience, completely funded by generous donations. Set within a natural amphitheater, surrounded by giant eucalyptus, redwood, and fir trees, Stern Grove provides a picturesque setting that can attracts crowds of up to 20,000 attendees. This summer's lineup promises to be extraordinary, featuring the talents of Bob Moses, Patti Smith, and the Flaming Lips. While the concerts are free, it is important to RSVP to secure your spot and immerse yourself in the magical atmosphere.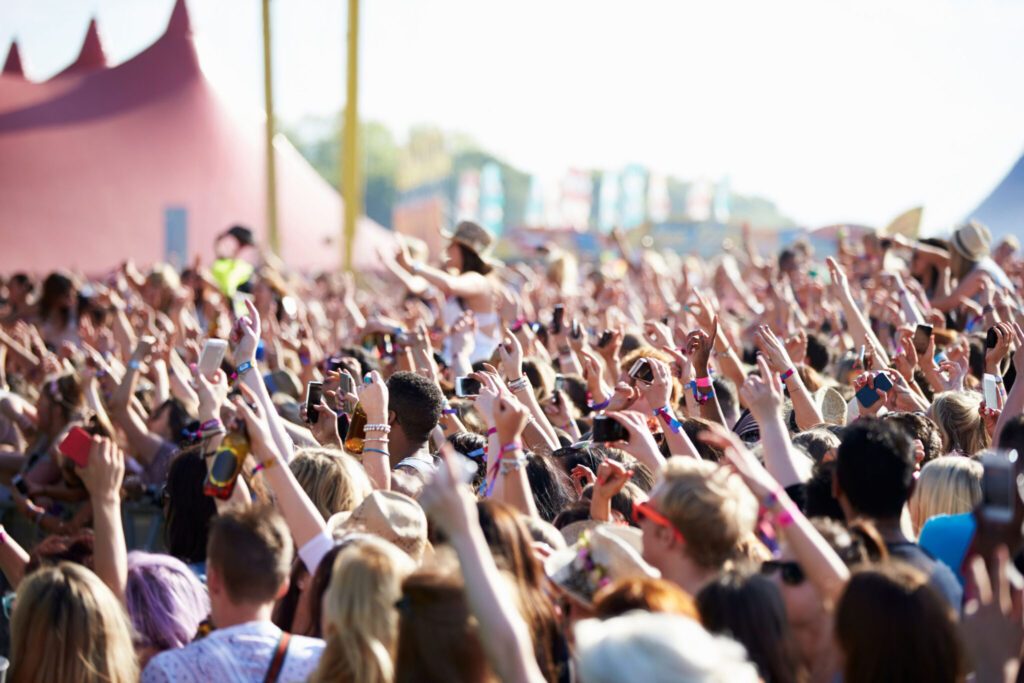 July 28 – 30
Silverado Resort, Napa
Tickets start at $225


Don't let the name deceive you, the Blue Note Jazz Festival features some of the biggest names in jazz and hip-hop. The Blue Note Jazz Festival has been delighting audiences for 50 years. From July 28 to July 30, music lovers will gather at the Silverado Resort in Napa for an unforgettable experience. Offering single-day and all-weekend passes, his year's lineup is packed with hip-hop legends to validate the price, including Nas, Mary J. Blige, Chance the Rapper, and more, and the event is hosted by the incomparable Dave Chappelle. Prepare to be transported by the soul-stirring sounds of the Blue Note Jazz Festival as it continues its storied tradition of bringing exceptional performances to enthusiastic audiences.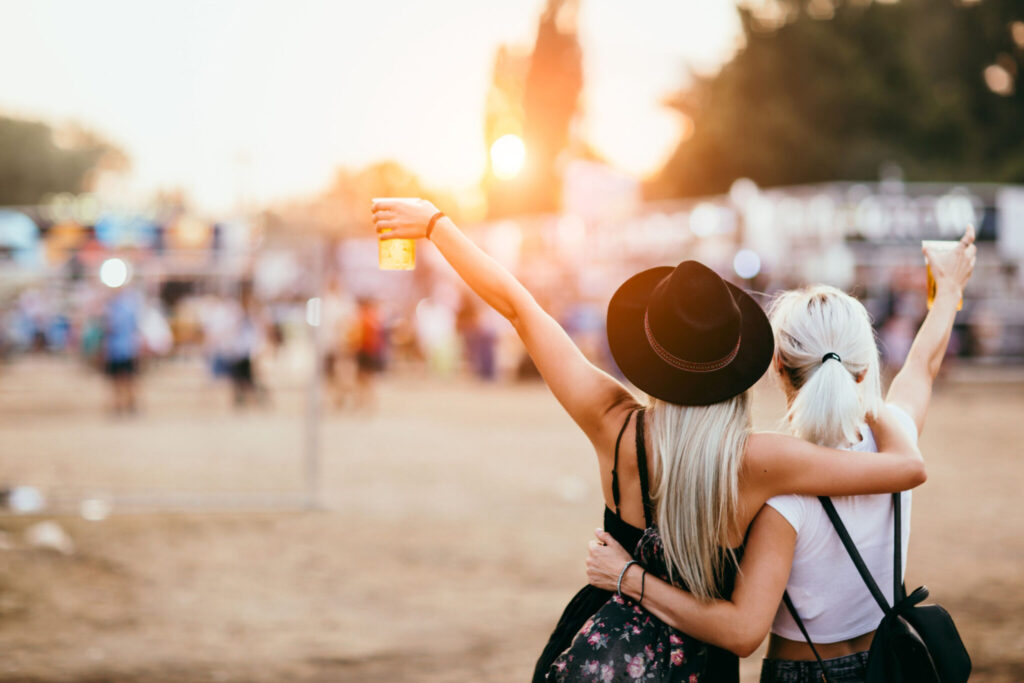 July 29 – October 7
Jerry Garcia Amphitheater, McLaren Park San Francisco
Free, RSVP recommended

Due South is a free multi-weekend concert series taking place from July 29 to October 7. Organized by SF Parks Alliance and Noise Pop, this festival is now in its third year and promises an unforgettable musical experience. Held at the mesmerizing Jerry Garcia Amphitheater, nestled within the scenic McLaren Park, attendees can expect outstanding acoustics and breathtaking natural surroundings. This year's lineup features an impressive array of artists, including the infectious energy of Shannon and the Clams, the dynamic rock sounds of Cherry Glazerr, the soulful melodies of Y La Bamba, and the rhythmic prowess of Sheila E. To ensure your spot at the shows, it is highly recommended to RSVP and secure your place in this quintessential summer festival.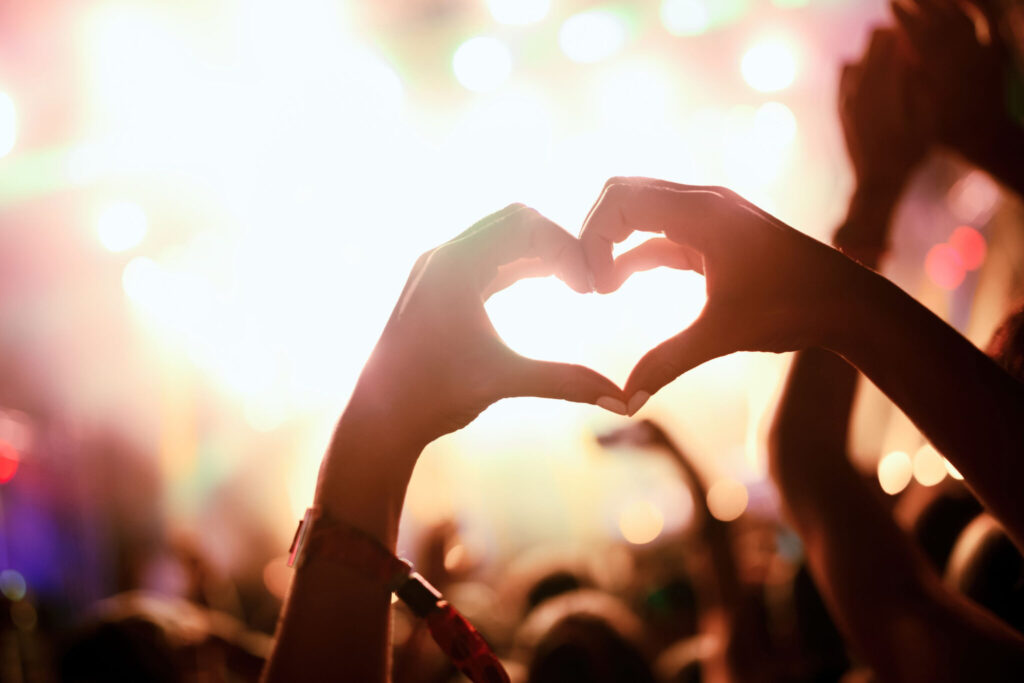 August 5
Jerry Garcia Amphitheater, McLaren Park San Francisco
Free, donation based

Jerry Day, a long-standing tradition for 21 years, is a one-day event dedicated to celebrating all things Jerry Garcia. Taking place on August 5 in Outer Mission Excelsior's John McLaren Park, this event is a haven for Deadheads and fans of the Grateful Dead. Entry to Jerry Day is donation-based, offering an inclusive and accessible experience for all. This year, festival-goers will be treated to the iconic keyboardist Melvin Seals, known for his blues-inspired music and long-standing collaboration with the Grateful Dead. Melvin Seals' performance is a highly anticipated and not uncommon occurrence at Jerry Day, adding to the enchantment and nostalgia of this beloved festival.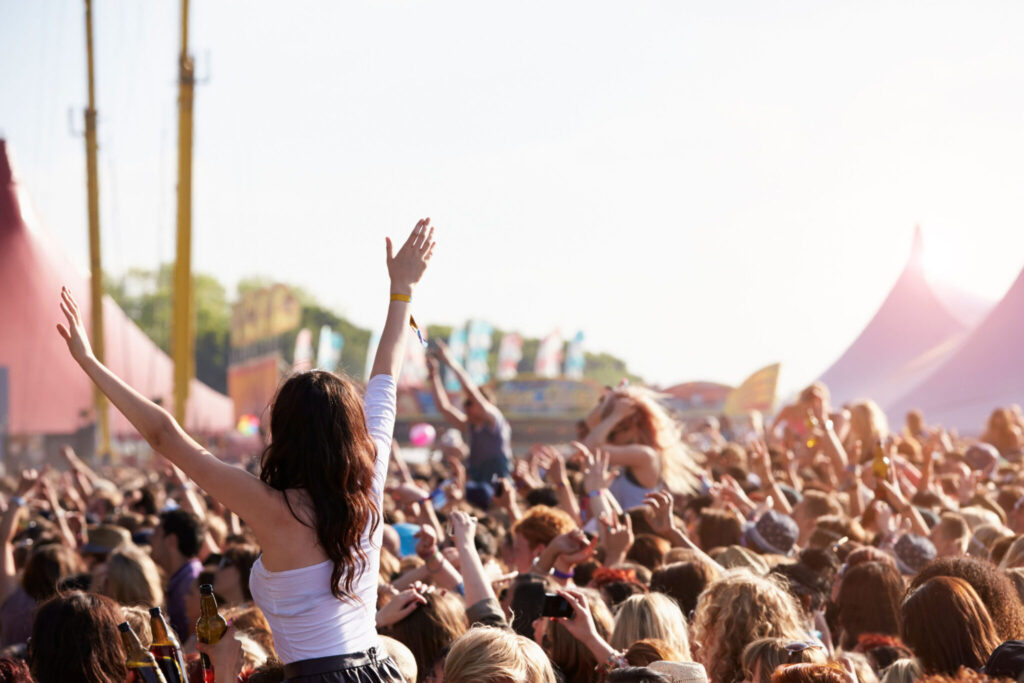 August 11 – 13
Golden Gate Park, San Francisco
Tickets start at $199

Outside Lands is America's largest independently owned music festival, taking place from August 11 to 13 in the iconic Golden Gate Park. Since its inception in 2008, Outside Lands has been generating buzz with its diverse lineup and vibrant atmosphere. The festival offers a range of ticket options, from Single Day General Admission passes for $199 to the exclusive 3-Day Golden Gate Club ticket with food and golf cart transportation from state to stage for $4,899. Even without the VIP tickets, the food and wine lands are almost as important as the music. With an eclectic mix of artists spanning various genres, this summer event attracts music enthusiasts with all tastes and music preferences. From up-and-coming local Bay Area talents like La Doña and MISS DRE to global sensations like Kendrick Lamar, Zedd, Lana Del Rey and the Foo Fighters, Outside Lands brings people with a shared passion for music together and provides an unforgettable experience in Golden Gate Park. Buy your tickets ASAP – most 3-Day tickets are already sold out!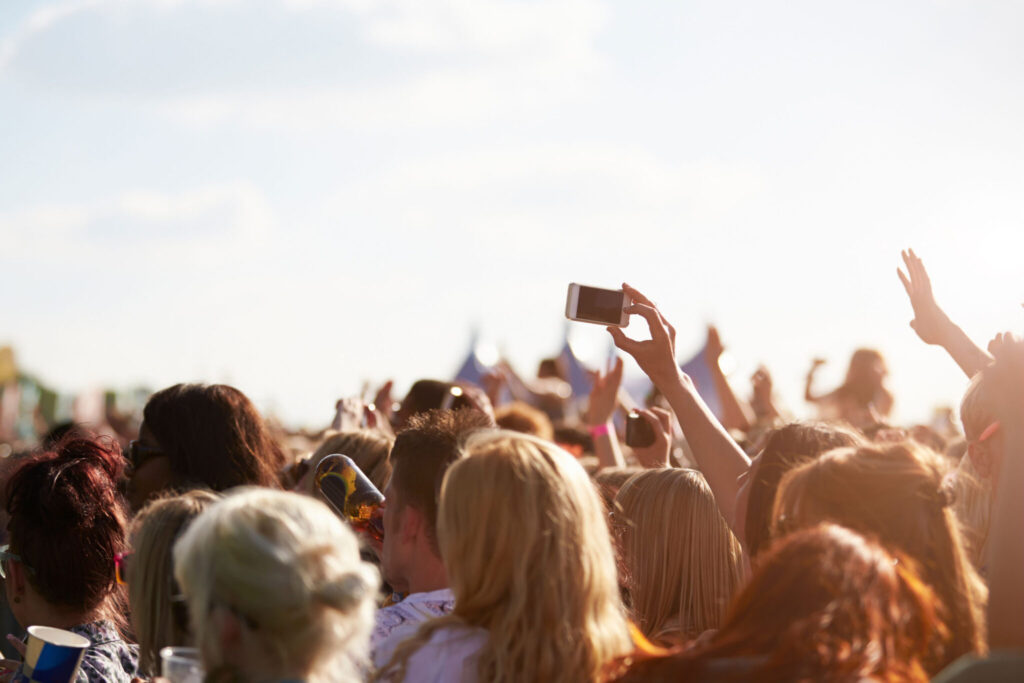 September 30 – October 1
Pier 80, San Francisco
Tickets start at $299.95

The Portola Music Festival, a two-day event from September 30 to October 1 in the vibrant Dogpatch neighborhood, promises an immersive experience with a wide variety of music styles. Returning for its second year, this festival boasts an exciting lineup with headliners such as Skrillex, Nelly Furtado, and Thundercat. Special guests, including Chris Lake and Armand Van Helden, elevate the musical experience. With genres ranging from EDM to R&B and Hip-Hop, Portola Music Festival caters to diverse musical tastes. Organized by Goldenvoice, the producers of Coachella, this electronic music festival has quickly made a name for itself. Located at Pier 80, the festival offers single-day tickets and VIP options for a truly unforgettable weekend filled with pulsating beats and non-stop performances.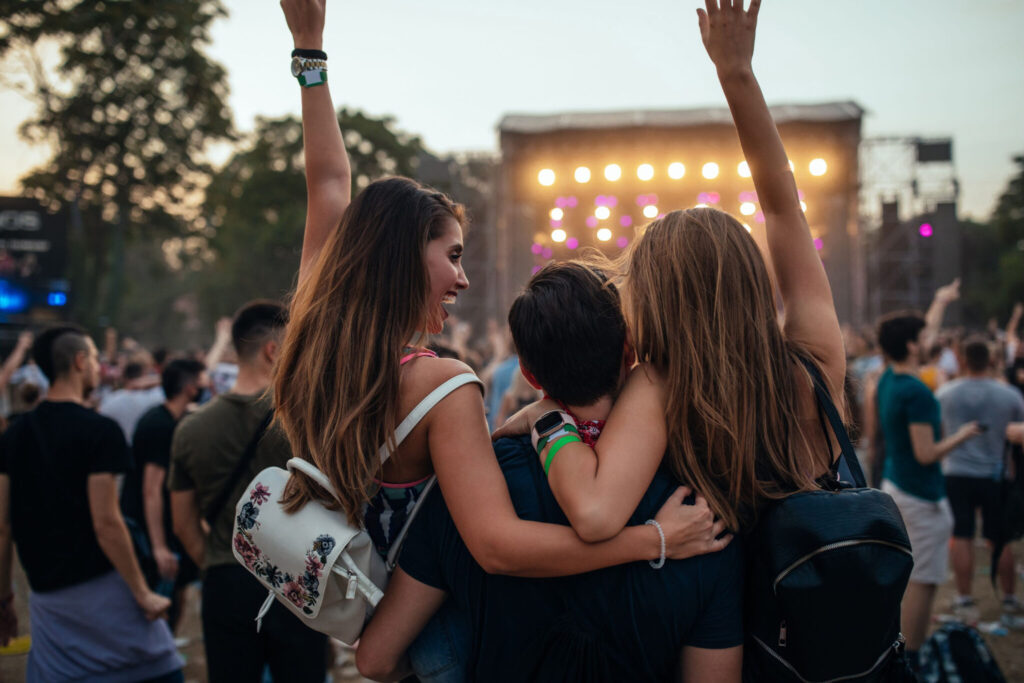 September 29 – October 1
Hellman Hollow, Lindley & Marx meadows in Golden Gate Park, San Francisco
Free

Hardly Strictly Bluegrass, a renowned 3-day concert that isn't strictly just Bluegrass, takes over Golden Gate Park with its celebration of bluegrass and beyond. Since its inception in 2001, this festival has remained free and noncommercial, thanks to the passion of its founder, bluegrass aficionado Warren Hellman. Drawing an impressive crowd of 750,000 attendees, Hardly Strictly Bluegrass is a family-friendly event that appeals to festival-goers from all corners. The lineup for this year's festival hasn't yet been released, but past performances featured notable musicians Elvis Costello, Emmylou Harris, Robert Plant, Allison Krauss, Chris Isaak, First Aid Kit, and Conor Oberst. With no RSVP required, this festival invites everyone to immerse themselves in the joyous melodies and heartfelt performances that make Hardly Strictly Bluegrass a cherished tradition in the heart of Golden Gate Park.

Whether you're a fan of country, jazz, rock, or anything in between, the Bay Area's summer music festivals provide an opportunity to immerse yourself in an awe-inspiring array of music and culture. These events not only showcase the incredible talent that calls this region home but also foster a sense of community and togetherness you won't forget.