5 Of The Best Brunches In San Francisco
February 23rd, 2017
Brunch isn't just a meal, it's a way of life.
In San Francisco, brunch is how we make time to see our friends. It's how we recover from hangovers. And most importantly, it's how we justify drinking before noon.
It seems like everyone has an opinion on spot is the best place for brunch in San Francisco. Some swear Brenda's French Soul Food is the best. The consistently long lines definitely prove it's one of the most popular, but we want to show you a few options that will get you brunching (and drinking) more quickly.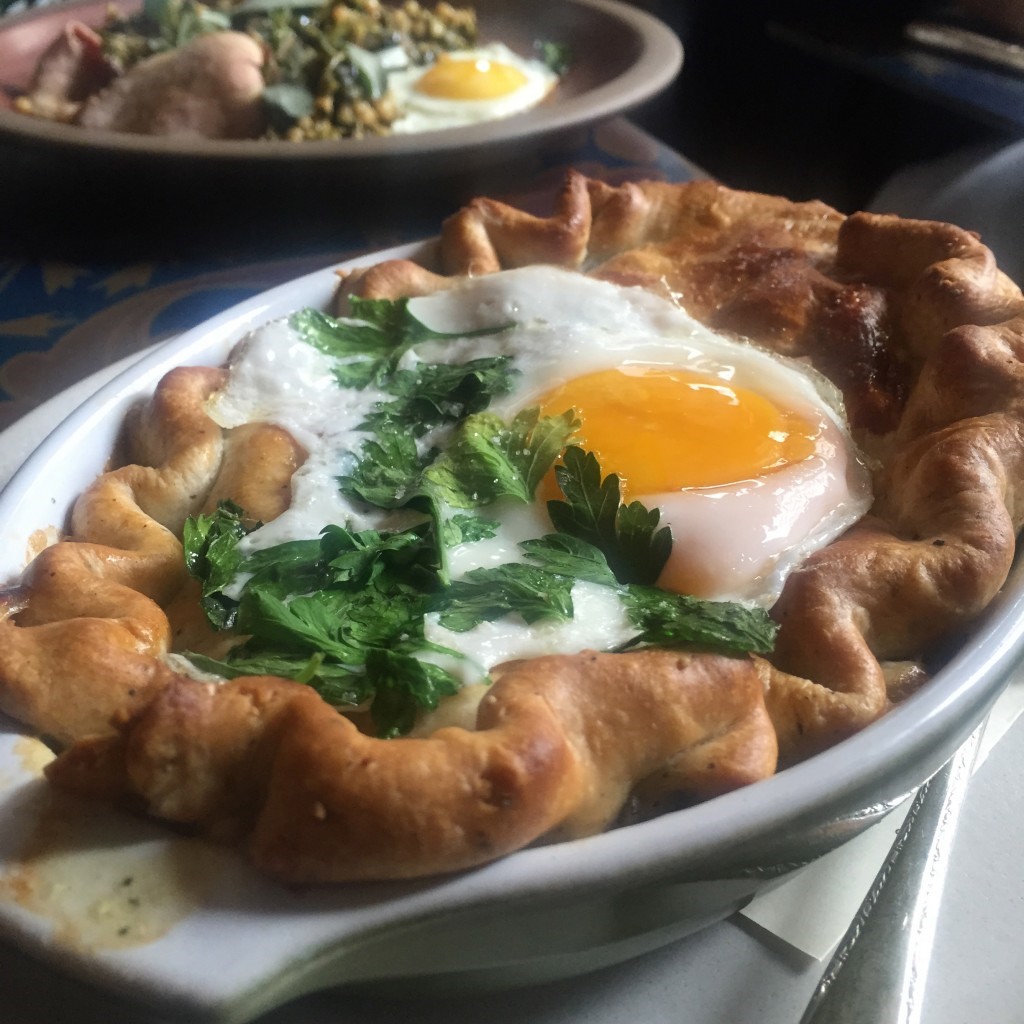 Pot Pie at Huxley
Huxley in Tenderloin
Huxley is a cozy space, so be prepared to get to know your neighbors. What they lack in space, they make up in character, unique food options and classic drinks. The menu changes weekly, but there are a few menu staples, like the pot pie. Reservations are highly recommended and don't be late or prepare to miss out on a foodie experience.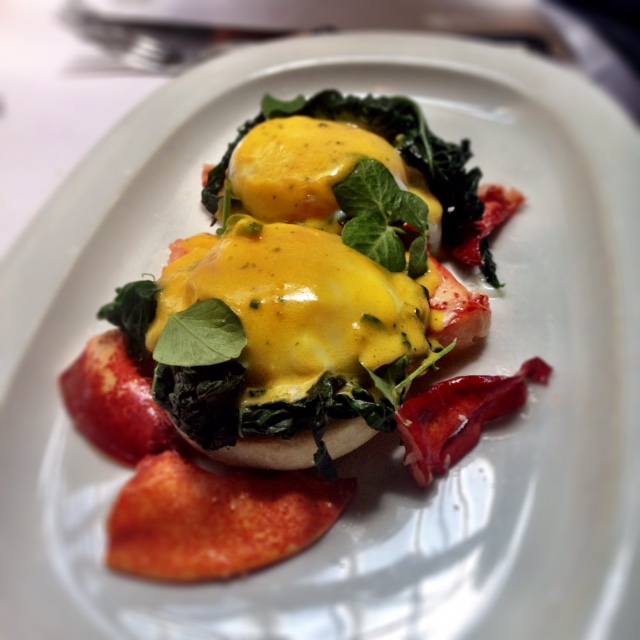 Lobster Benedict at Spruce
Spruce in Laurel Heights
You can't go wrong with the burger, as it is one of the best in the city. However, there are plenty of other options to choose from that are just as good. If you want to feel fancy, try the Sterling white caviar soft-scrambled eggs and brioche. The beignets and Just-Baked Coffee Cake or 'Bubble and Squeak' are other popular options.
The Mission has become the mecca of brunch spots in the last few years and the Vestry is a staple. Most come for the food, but who doesn't love a side of 90s hip-hop with their brunch? If you like a drink with a kick, try the Lady Guadalupe cocktail. The spiciness of the habanero in the drink pairs perfectly with the Andouille sausage gravy in the Cowboy Breakfast.
Cassava in Outer Richmond
Cassava is an intimate neighborhood spot on Balboa Street serving a mix of Japanese American brunch and modern Californian cuisine. The food is delicious, but part of its charm is the decor and friendly staff. Grab one of the quirky books like the "The Hungover Cookbook" or "Keep Calm and Drink Up" while waiting for your meal. Or if the weather is nice, sit outside and enjoy the people watching.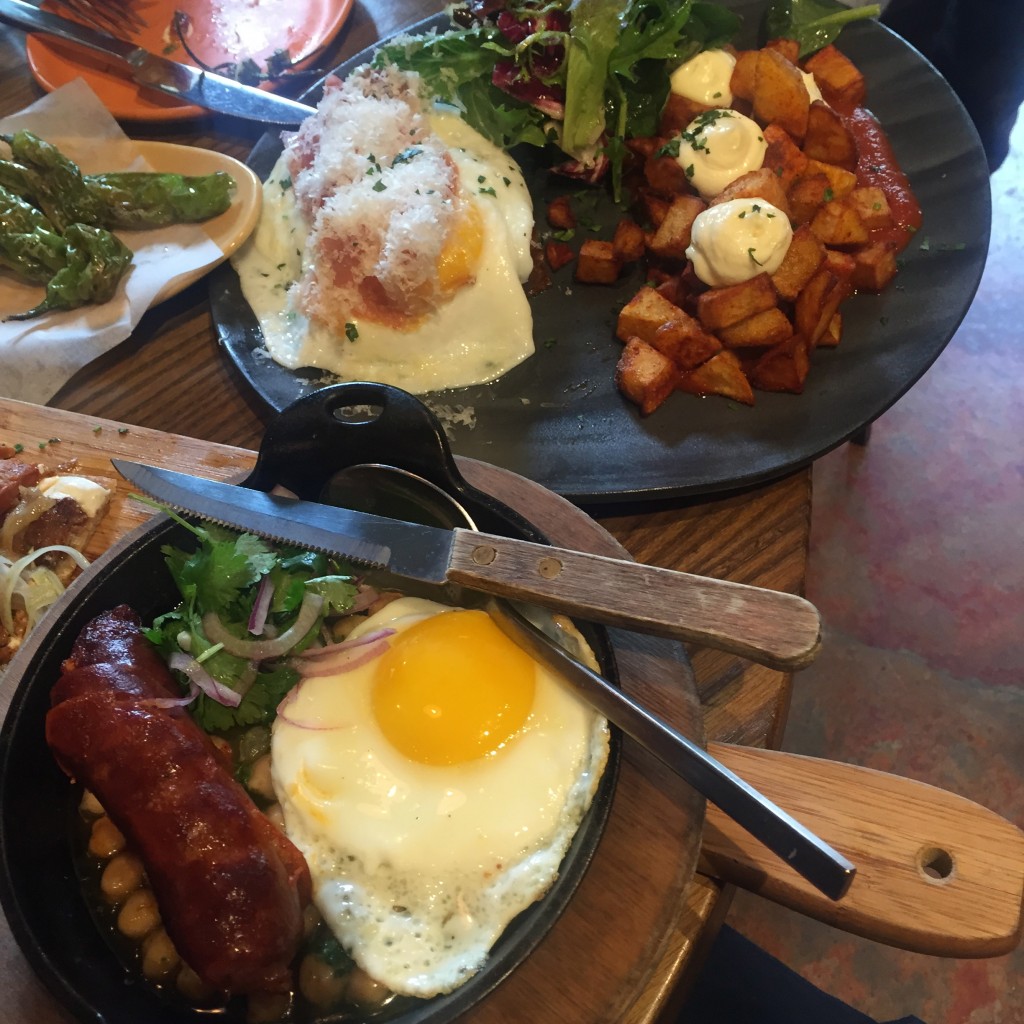 Spanish Tapas at Beso
Serving Spanish tapas, Beso is an alternative to the typical brunch options in San Francisco. Skip the traditional Spanish omelet and try the seared octopus, spicy shishito peppers, and the chorizo dish. Also, as a tapas place, the dishes are small and are great for sharing.
What are your favorite places for brunch? Please share as we're always looking for new places!