Can't-Miss Fall 2017 Events in San Francisco and the Bay Area
September 28th, 2017
Fall signals the return of some great annually recurring events throughout San Francisco and the Bay Area. Hop aboard the SF Fun Trolley because here's a list you should add to your calendar for the next few months.
Enjoy a look at some of the most unique waterfront homes in this colorful community. This once-a-year opportunity gives locals and visitors alike a glimpse of this bustling waterfront enclave.
Enjoy two days of entertainment, food, shopping, and dragon parades. The festival happens along historic Grant Avenue between California and Broadway, and on Pacific between Stockton and Kearny for the pedestrian-only portion. Public transportation to the area is strongly encouraged.
This once day-long event turned week-long of community-hosted music is a must-see. The OMF celebrates Oakland's vibrant music and arts culture.
Harvey Milk founded this recurring celebration in the heart of San Francisco. Each year this event attracts hundreds of local artists and vendors who come to together with the community to recognize and honor the diversity of our city.
Each year this event attracts thousands of sightseers to the bay. Visitors from all over come together to marvel at the skies above San Francisco as the Blue Angels and Canadian Snowbirds demonstrate their masterful handling of their supersonic aircraft.
For those that love and support the independent movie scene, this 10-day film festival in San Rafael presents a wide variety of films from around the world.
This annual event allows whisky fans to taste, experience, and become enlightened on our favorite fermented beverage. WhiskyFest is the leading whisky festival in North America.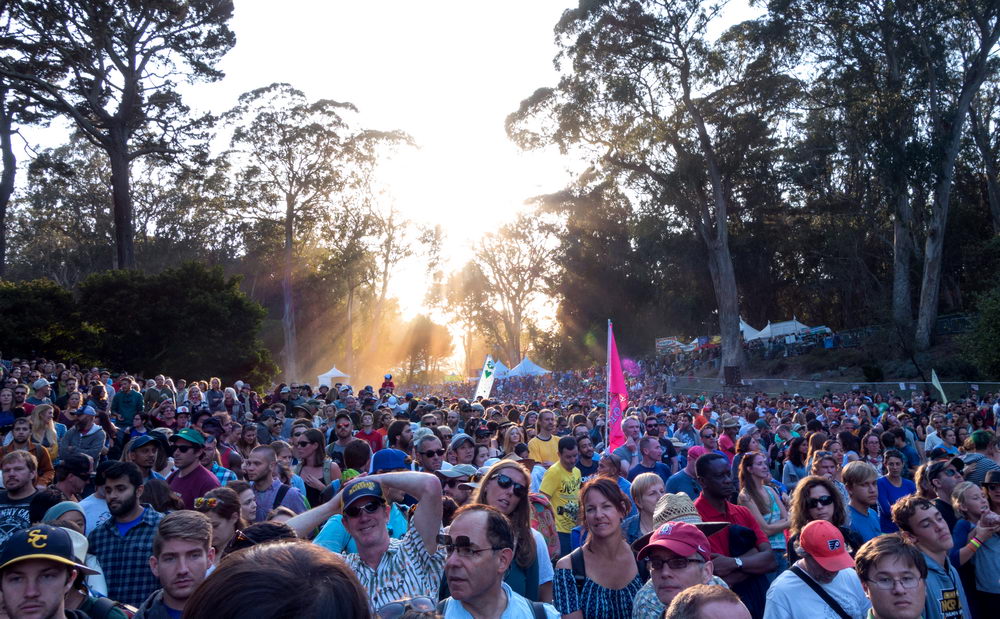 Photo courtesy of Jesse Wagstaff
An event all music lovers can enjoy. This free event takes place yearly in Golden Gate Park and features three days of exceptionally talented bluegrass bands.
Litquake is enjoying their 18th year in San Francisco. Each year authors come together in Golden Gate Park to read stories and network with other writers.
Creative sand sculpturists bring their unique talents to Ocean Beach for the largest competition in Northern California. On top of providing a fun day at the beach, this event supports arts programs for Bay Area students.
If you're a fan of country-western and support, or are a member of, the LGBTQ community, this event was made for you. Each year hundreds of cowboys and cowgirls come together to dance their boots off for a weekend and connect with like-minded friends and family.
Fan of Antiques Roadshow? You'll love the San Francisco Fall & Antiques show, which is the oldest international art and antiques show on the West Coast. Meet dealers from around the US and Europe, and browse an extraordinary range of pieces from around the globe.
Lace up your ice skates. Beginning November 2nd, the Union Square ice rink reopens to add a wintery air and holiday festivities to Union Square.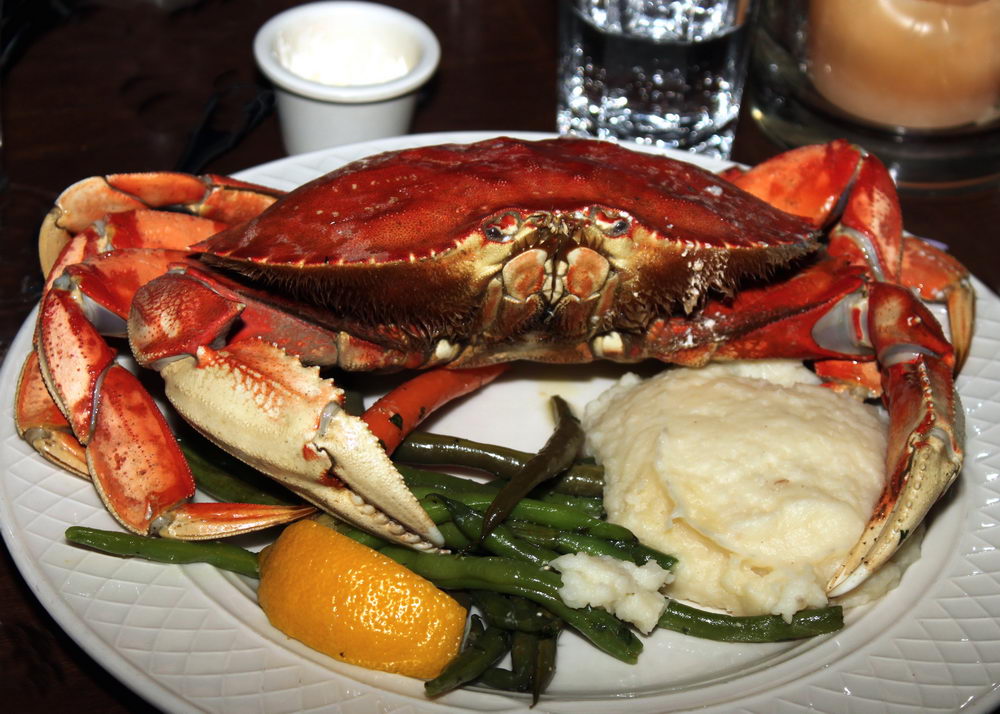 Photo courtesy of Prayitno Hadinata
Mark your calendar for the beginning of the recreational Dungeness crab season. For the professionals, November 15th is the beginning of the commercial Dungeness crab season when this tasty crustacean will feature a prominent role in many San Francisco restaurant menus.
This annual parade, starting at Fisherman's Wharf, honors and celebrates our veterans. This event draws thousands and is a great way to celebrate with your local community.
The Dickens Fair begins on November 21st at the Cow Palace. Step back into Victorian London to enjoy pubs, shops, and more.
Work up an appetite for that turkey and stuffing by joining your community for a fun run (or walk) in Golden Gate Park.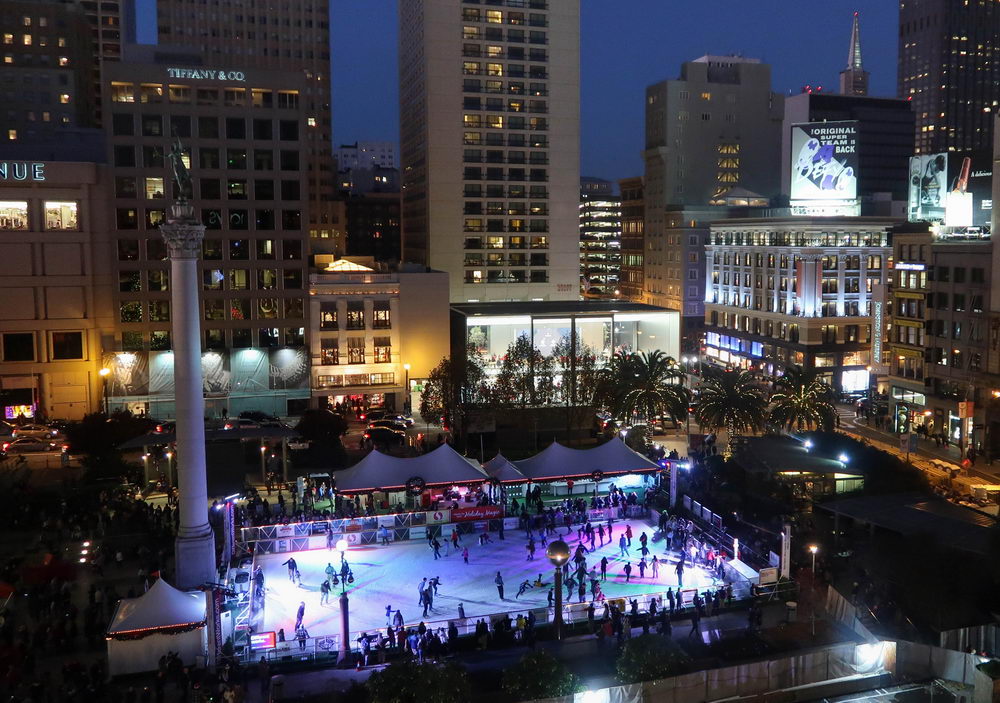 Photo courtesy of Franco Folini
Held the day after Thanksgiving, gather to watch the annual lighting of the Union Square Christmas tree, given to the city as a gift from Macy's. The tree features over 30,000 lights and 1,100 decorations.
There are a lot of cities in the Bay Area that offer up a variety of fall events, so be sure to check your local town calendar as well. Now bundle up and get out there for some autumn adventures.